B. Dondorf: Club Karte
B. Dondorf (1833-1933), Frankfurt am Main, Germany.
This pack can be assigned to Dondorf's popular "Four Continents" series which includes "Four Continents" and "Four Continents Patience", and which were all French-suited and destined for export as well as for the home market. The earliest editions were produced from steel engravings, and there have been many variations in the design of "Club Karte" including the introduction of borders, corner indices and rounded corners, and variations in the inscriptions on the Aces over the years. This edition of Club Karte, with delicately chromo-lithographed flesh tones and colours, was produced by Dondorf during the period 1860-68. The four Aces each show two views of the Americas, Europe, Asia and Africa.
The format and design of the cards very soon became widely used in the Netherlands, with new scenes introduced on the Aces.
The Four Aces

The Four Aces ~ reversed
The 12 Court Cards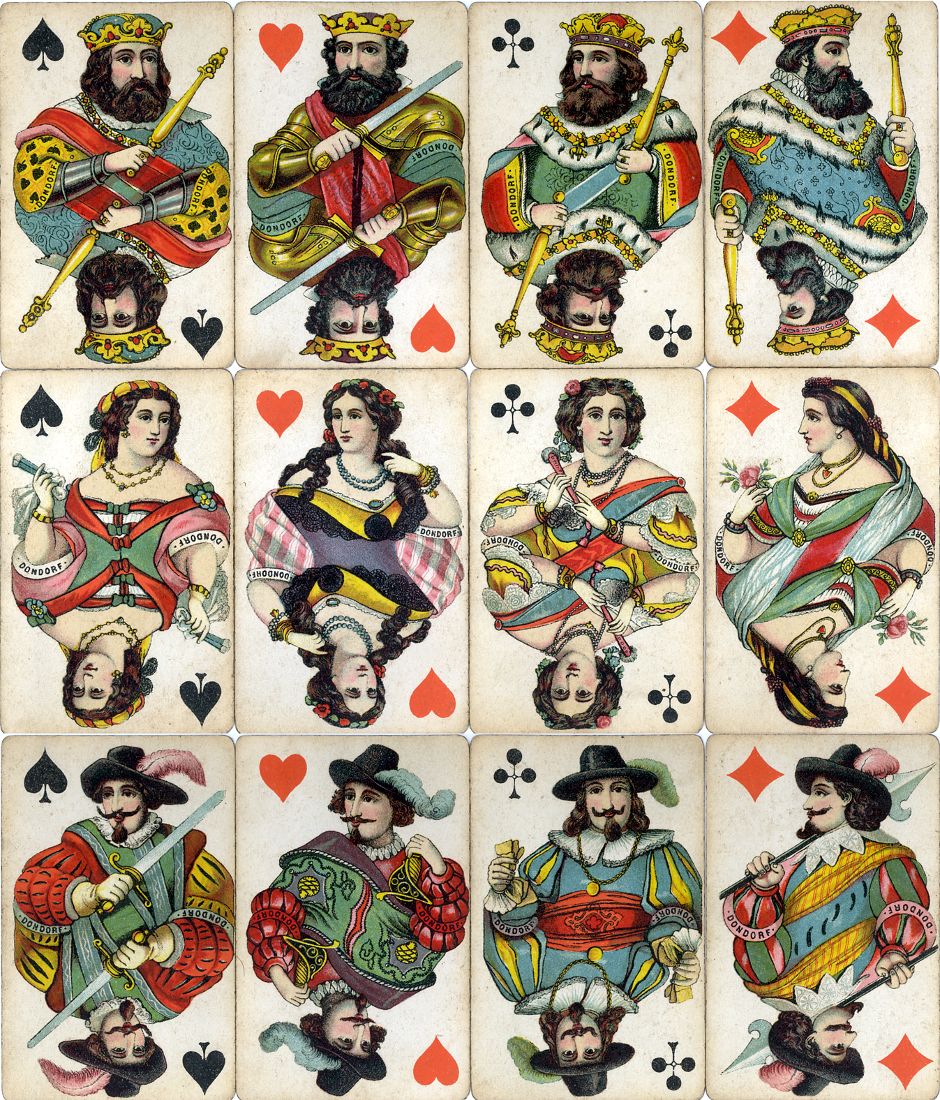 See also: Dondorf Homepage • Dondorf Spanish Pack • Dondorf Four Continents, c.1870 • Dondorf Four Continents Patience • Dondorf Tarot Microscopique, c.1870 • Dondorf Whist No.80 • Dondorf Whist No.192 / Shakespeare-Spielkarte • Dondorf Whist No.151 / Portuguese German-style deck • Dondorf Lenormand Cards for H.P. Gibson, London • Dondorf Poker No.140 • Dondorf Kinder-Karte • Promotion deck for Saks & Company, New York, c.1930 • Dondorf English pack • Dondorf patience book