Published April 26, 2011
Updated May 02, 2022
Verkehrte-Welt-Tarock
"Verkehrte-Welt-Tarock" (reverse world ?) manufactured by Christian Theodor Sutor (fl. 1823-1854), Naumburg, around 1850.
"Verkehrte Welt Tarock" manufactured by Christian Theodor Sutor, Naumburg, c.1850.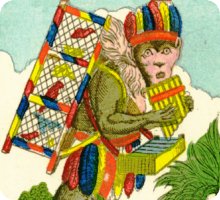 Lithography, stencil coloured, later tax stamp: Deutsches Reich No. 9, 78 cards. The first version of this deck was made by C. A. Müller in Berlin. Sutor produced a military deck "Russische Trachten und Soldatenkarte" in c.1825.
The images on Animal Tarots usually derive from fables or songs and often have a symbolic meaning, although no sayings or moral aphorisms are normally printed on the cards. In some cases the theme of the illustrations wanders and new motifs can appear. The 'Fool' card (third card in top row below) might be a flute or oboe player, a fiddler or a lute player. In this case he is a buffoon, whilst Trump No.1 is a monkey 'Papageno'. The court cards are double-ended whilst the trumps have single-ended images with Roman numerals at each end.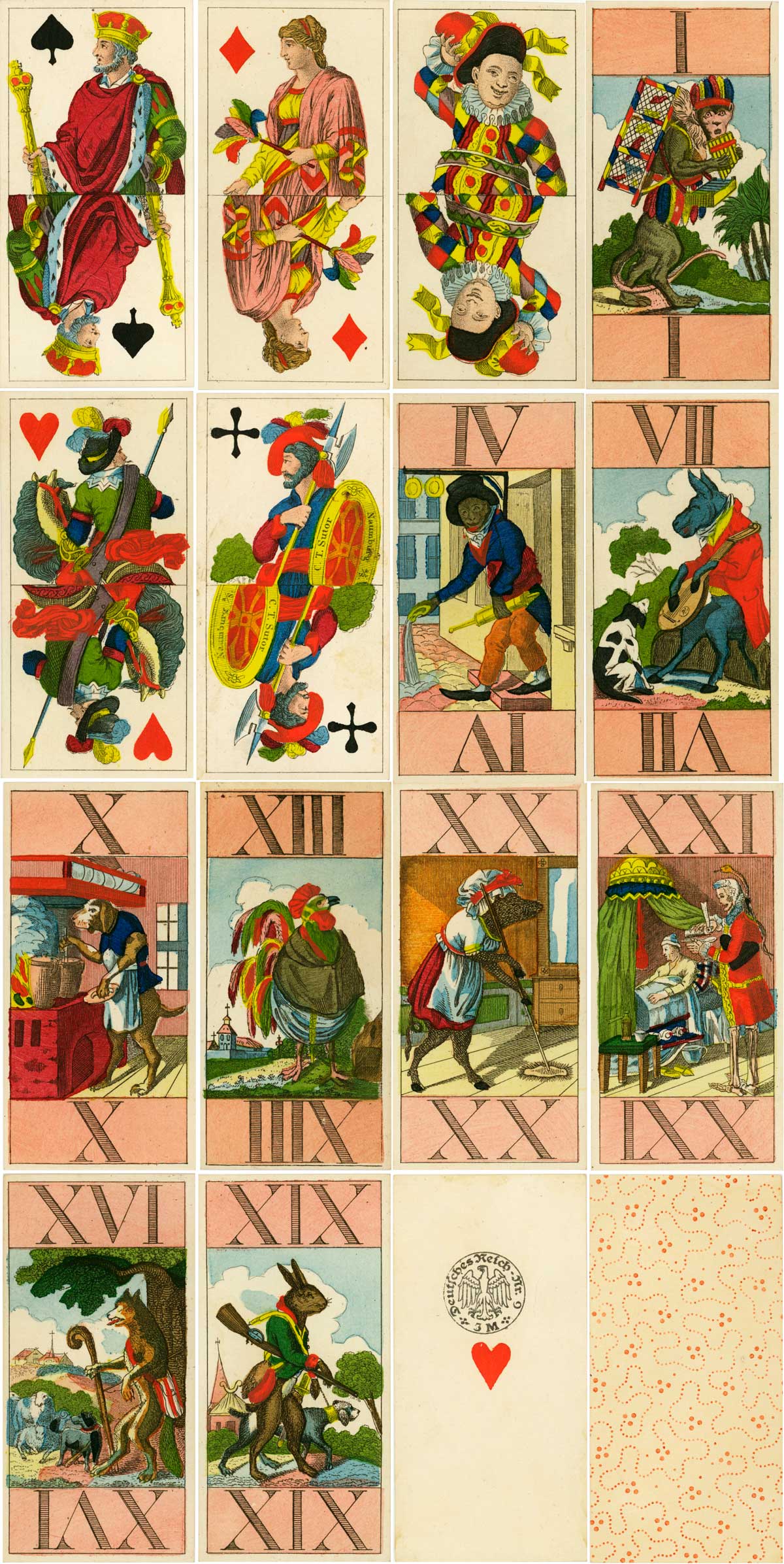 Member since February 01, 1996
View Articles
Curator and editor of the World of Playing Cards since 1996.