Published July 03, 1996
•
Updated July 15, 2023
The Book of Trades by Jost Amman, 1588
The Book of Trades by the prolific German Renaissance artist Jost Amman (1539-91). Suits are books, printers' pads, wine-pots and drinking cups.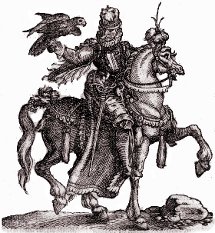 Jost Amman, "Book of Trades", 1588
Following in the wake of Italian art, the German Renaissance developed a new form of medieval knightly culture. Imaginative decks of playing cards were produced by Jost Amman, Schäufelein, Schön and Peter Flötner...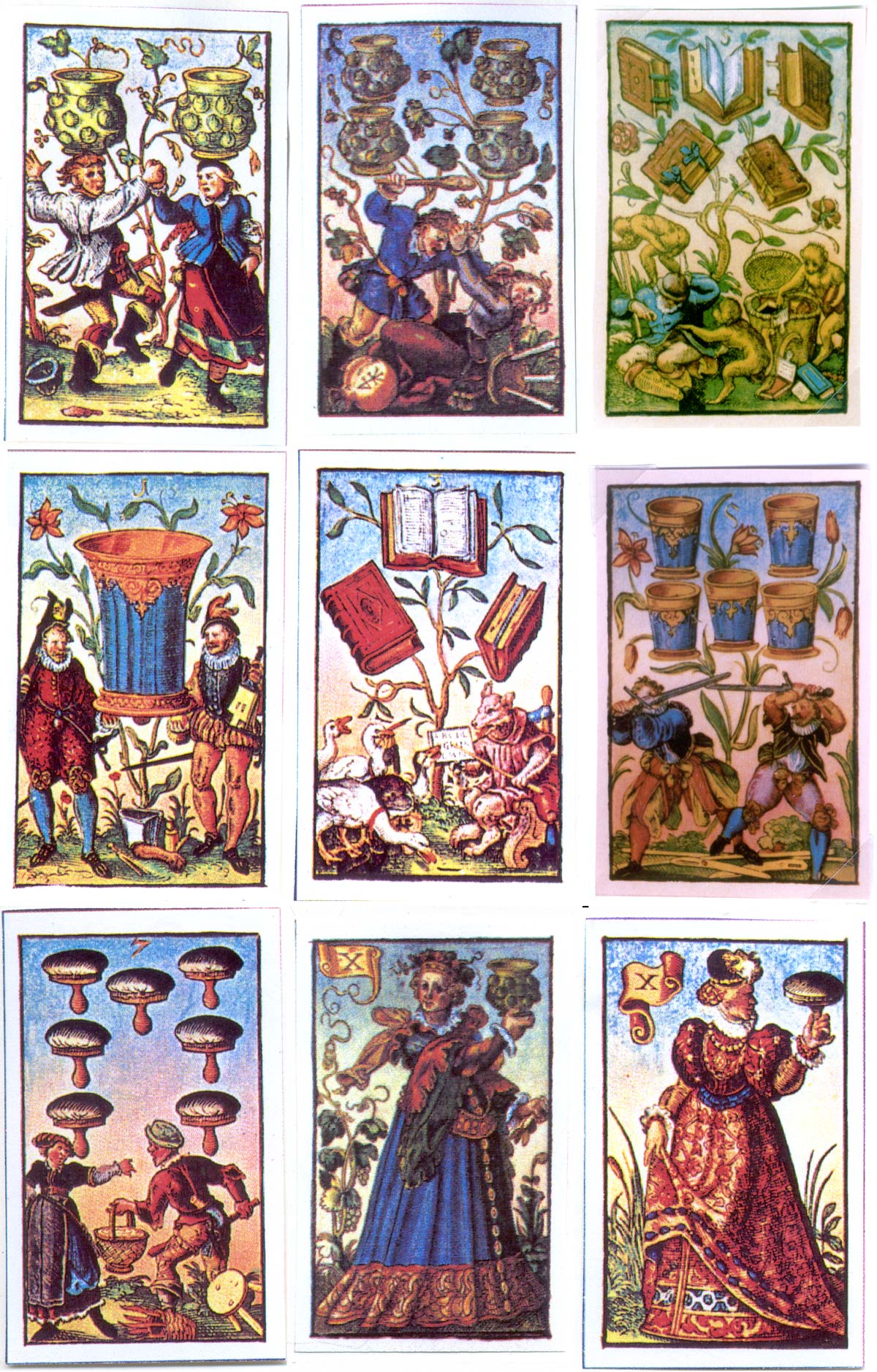 The artist's humour is discernible in almost every card, where little groups of figures decorate the numeral cards. Jost Amman's cards influenced several later cardmakers. Below are two recent facsimiles read more►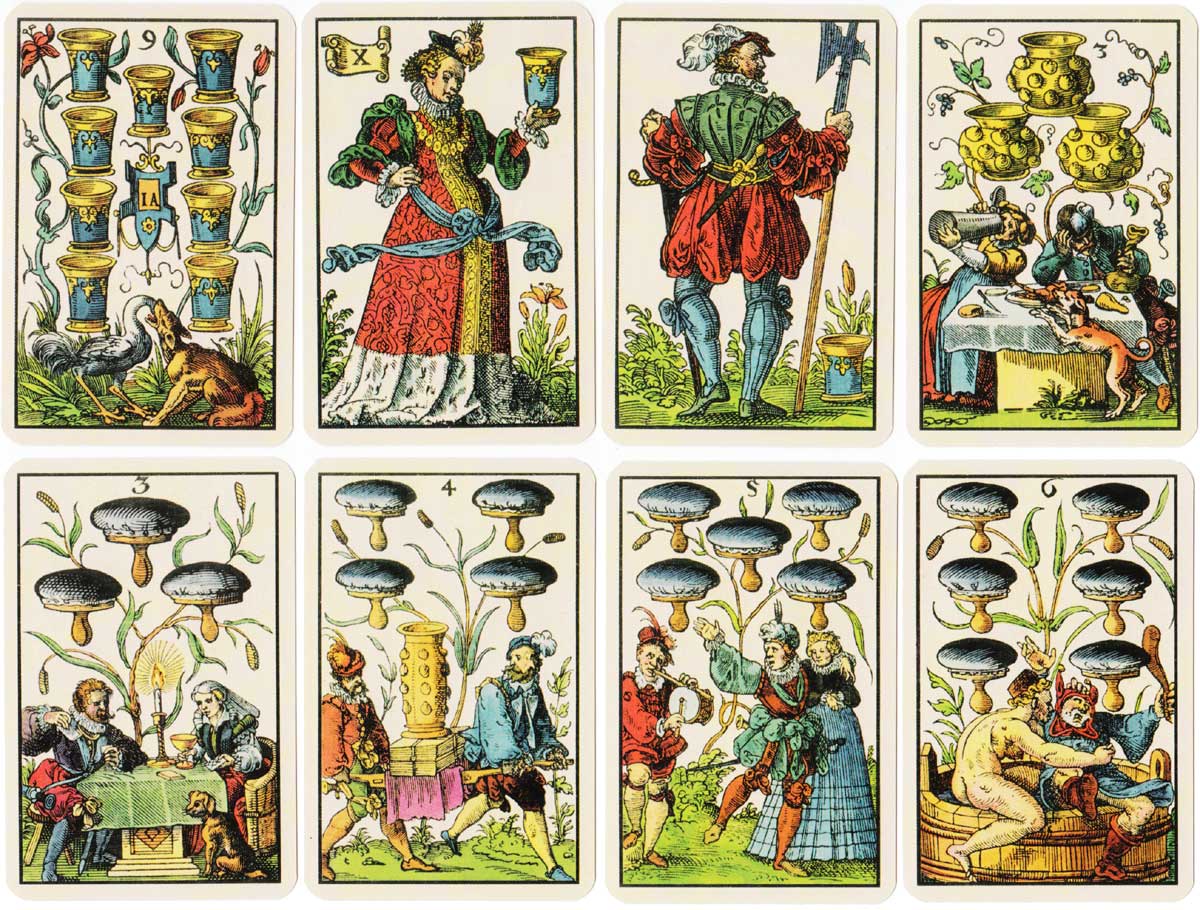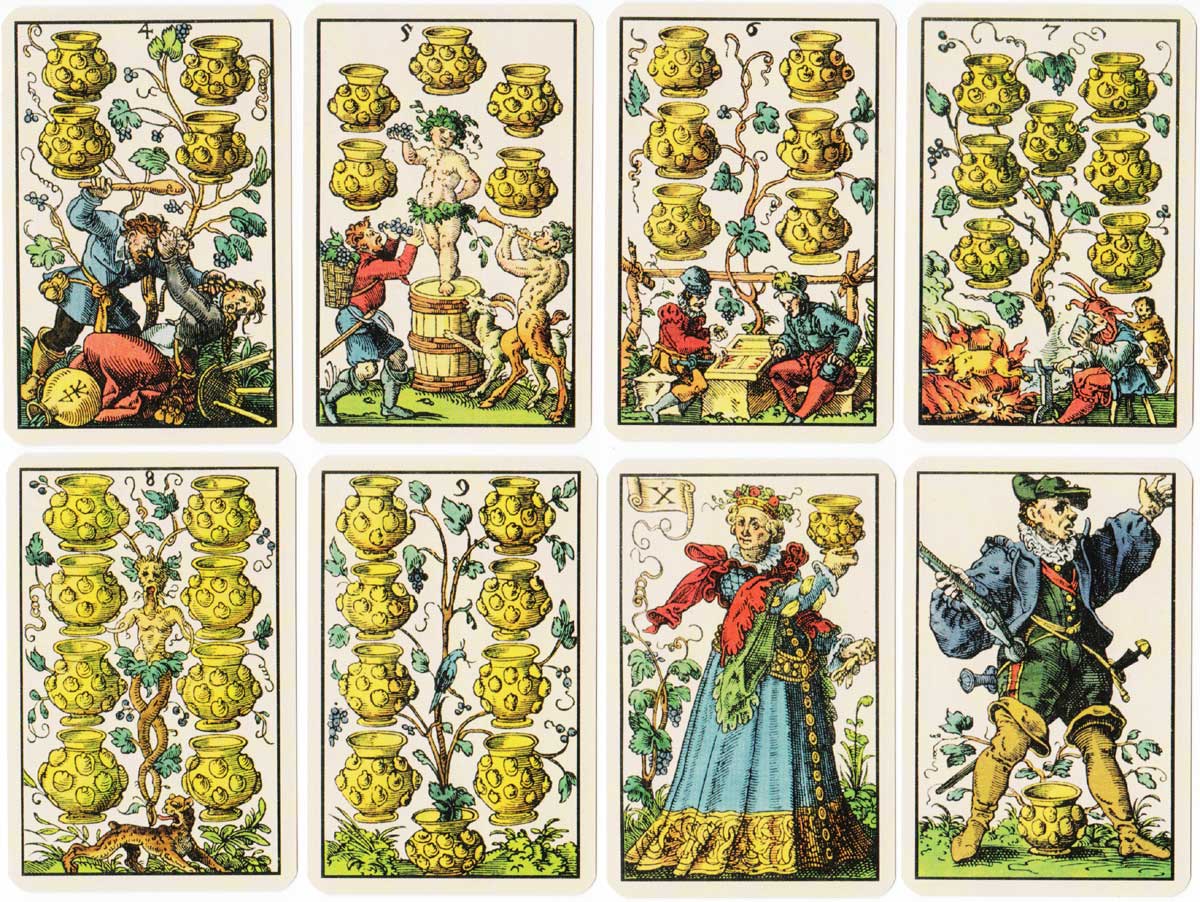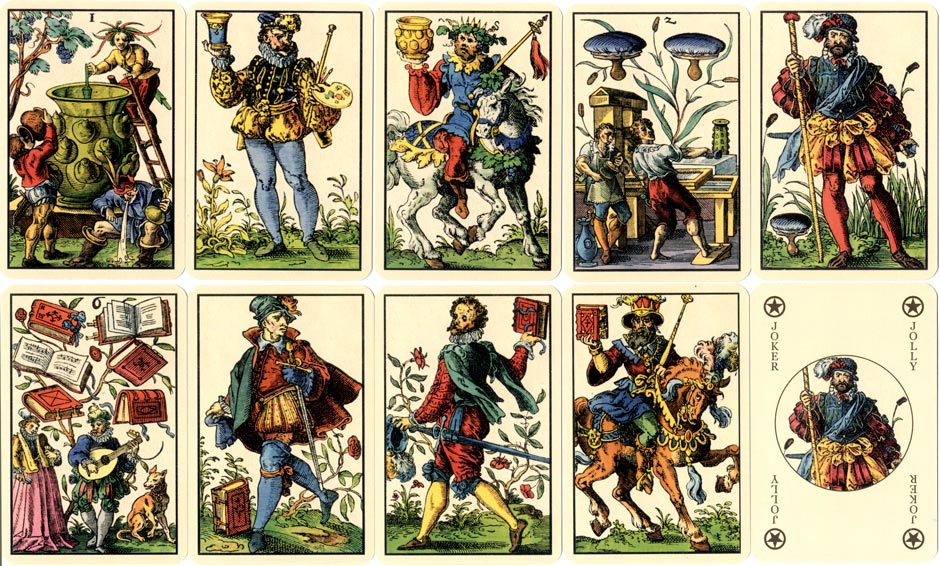 Member since February 01, 1996
Founder and editor of the World of Playing Cards since 1996. He is a former committee member of the IPCS and was graphics editor of The Playing-Card journal for many years. He has lived at various times in Chile, England and Wales and is currently living in Extremadura, Spain. Simon's first limited edition pack of playing cards was a replica of a seventeenth century traditional English pack, which he produced from woodblocks and stencils.