Published July 07, 2014
•
Updated July 11, 2023
Hans Sebald Beham
Playing cards designed by Hans Sebald Beham (1500–1550).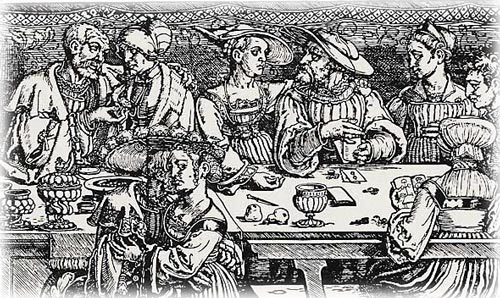 Hans Sebald Beham
Hans Beham was born in Nuremberg in 1500. Tradition suggests that he received tuition from Dürer. He began his career in 1519 using the monogram H.S.P. and this pack of woodblock playing cards was produced when he was 23 years old. He continued to work in his home town until 1525 when he was exiled for heresy. He is next known at Frankfurt in 1531, having changed his monogram to H.S.B. He died in Frankfurt on November 22, 1550.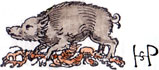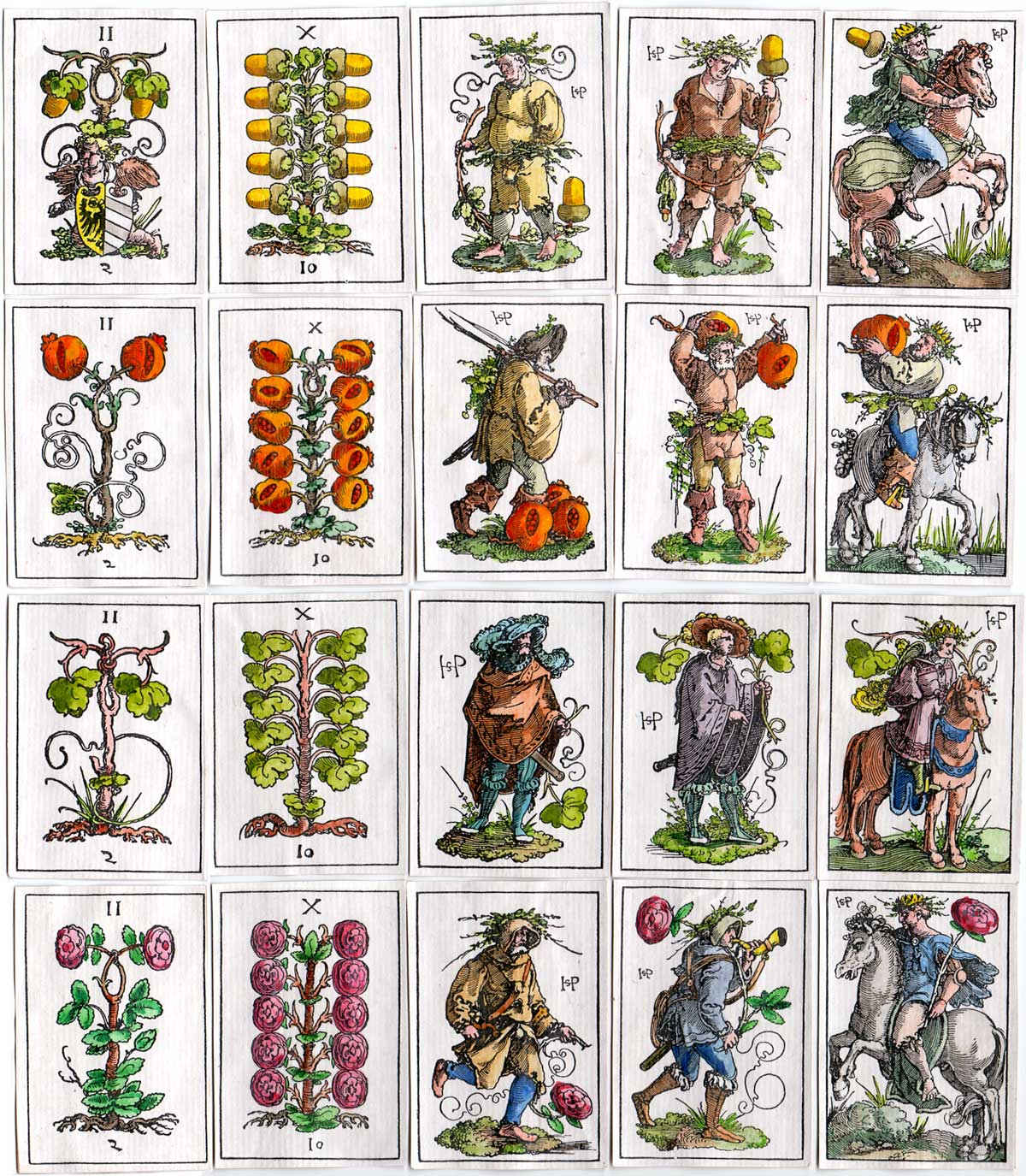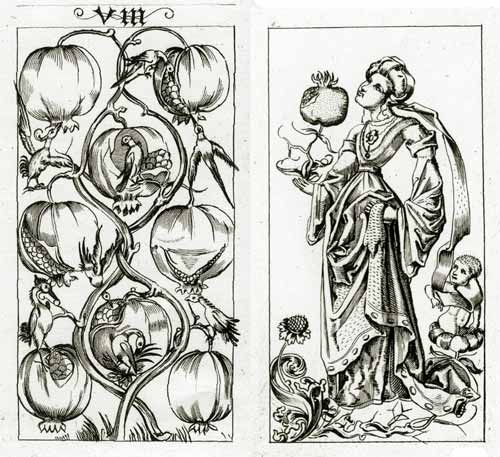 The composition of the pack is deuce → ten, unter, ober and mounted king in each of the suits of acorns, pomegranates, leaves and roses. The deuce would have been the highest card as there were no aces. At this time the German suit-system was not yet standardised and packs are known with different systems involving everyday objects such as flowers, animals, birds, hunting equipment or coats of arms. Packs of the German suit system both with the values 1 → X and deuce → X are known. Mounted kings are also found on many sets of German playing cards into the 16th century.
The pomegranate as a suit sign is again found in the latin-suited pack of cards by the South German Engraver (c.1496) which has 52 cards running from Ace to banner 10, female 'Sota', horseman and king.
Some of the images from Hans Beham's cards were copied by other engravers from Nuremberg, in one particular case a latin-suited pack containing knave, cavalier and king.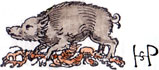 Member since February 01, 1996
Founder and editor of the World of Playing Cards since 1996. He is a former committee member of the IPCS and was graphics editor of The Playing-Card journal for many years. He has lived at various times in Chile, England and Wales and is currently living in Extremadura, Spain. Simon's first limited edition pack of playing cards was a replica of a seventeenth century traditional English pack, which he produced from woodblocks and stencils.