うんすんかるた
These cards have retained much of their original appearance to Portuguese "dragon cards" but over time local influences and traditions have localised the designs. The first copies of western-style playing cards were made in Japan during the Tenshou Era (1573~1591) and became known as Tenshou Karuta. Subsequently, in the Edo period, they were developed further into Unsun Karuta. While Tenshou Karuta had 48 cards, Unsun Karuta has 75 cards and more complicated rules. As Unsun Karuta gained popularity, the gambling potential of the game caused it to be banned. Believed to have entirely disappeared, it survived in the Hitoyoshi region in Kumamoto.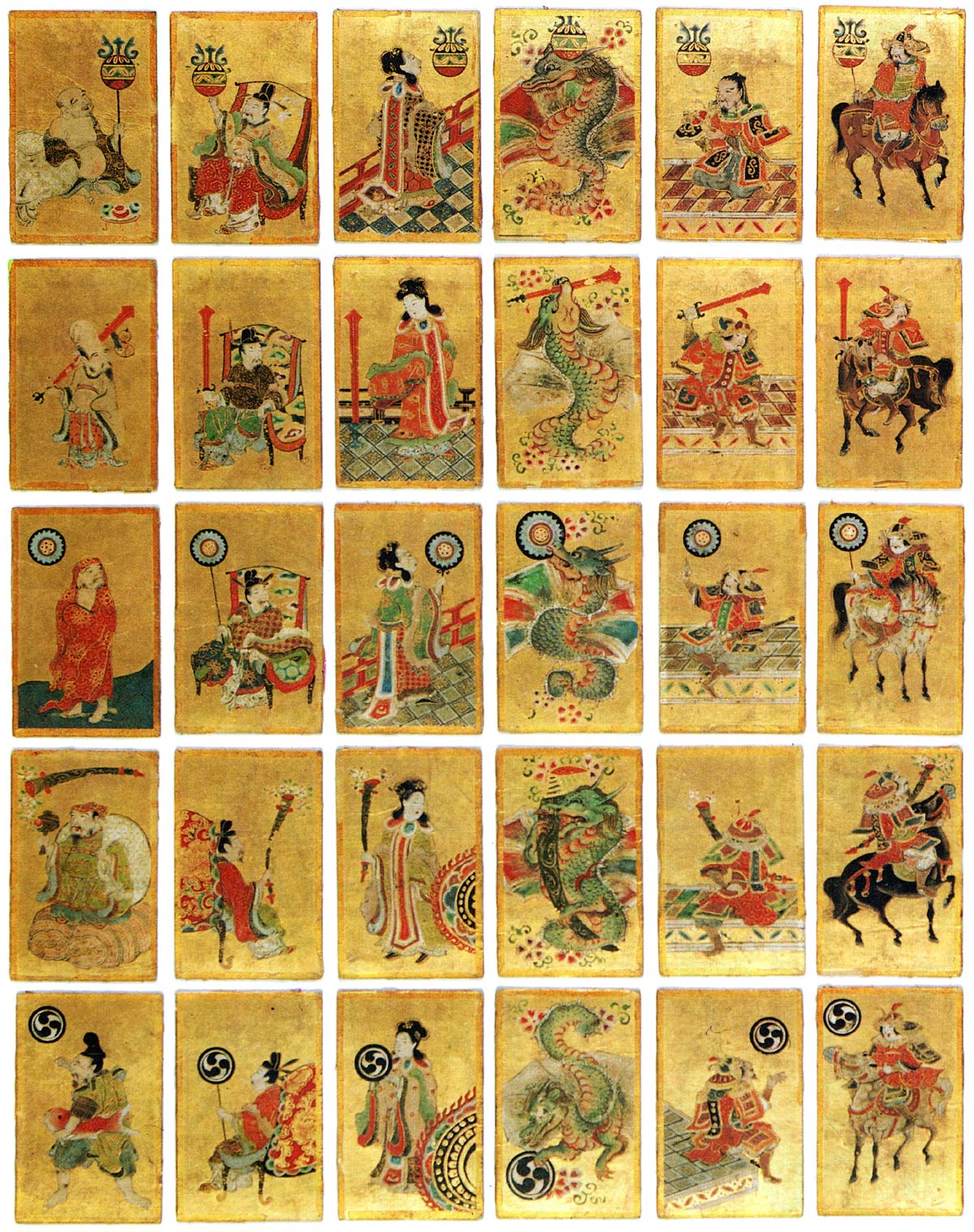 ---
Whilst the "dragon cards" have been preserved in the deck along with an extended court, there are also aces with single suit symbols. Thus numerals 1-9, plus five court cards + dragon card in each of FIVE suits = 75 cards.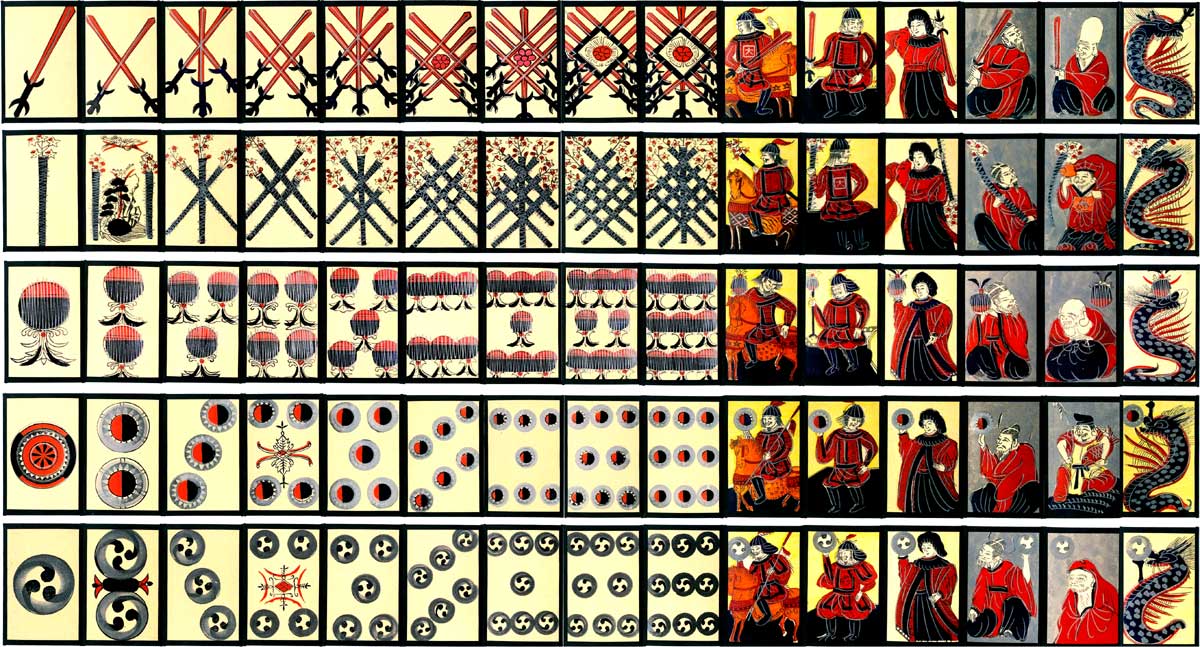 A typical way of playing involves 8 players divided into 2 groups of 4 people who alternately perform trick-taking.
---
Further References
Member since February 01, 1996
View Articles
Curator and editor of the World of Playing Cards since 1996.