Chaudsoleil Red Wine advertising playing cards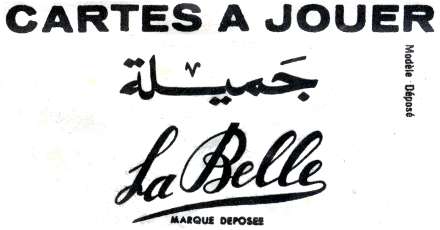 manufactured in Morocco by Imprimerie Belles Impressions, S.A., Casablanca.
Morocco is relatively relaxed about alcohol considering it is a Muslim country. Morocco produces wine, the main growing areas being Guerrouane and Meknès. These Spanish-suited Moroccan playing cards advertising Chaudsoleil red wine feature the old, archaic "Spanish National" pattern, which is more or less obsolete in the rest of the world. It is still found in Morocco and one or two other North African and South American countries.