Published August 12, 2010
Updated February 08, 2022
Muir & Moodie Pictorial
Muir & Moodie Pictorial playing cards, New Zealand, c.1903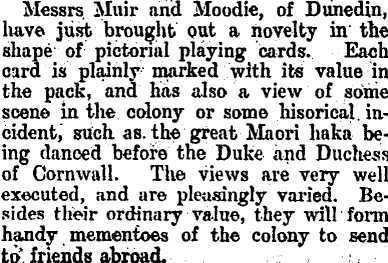 Muir & Moodie Pictorial playing cards
The Muir & Moodie Photography Studio (1898-1916) published post cards and other photographic items documenting events in New Zealand daily life. Some of the post cards were made in Bavaria. The playing cards shown here, described on the extra card as the Greatest Novelty of the Century, feature interesting 'triplicate' indices and corner pip arrangements on the numeral cards as well as black and white photographs on all the cards. The cards were printed in Bavaria (Germany) for export to New Zealand where they were sold. The formal back design was available in red or blue.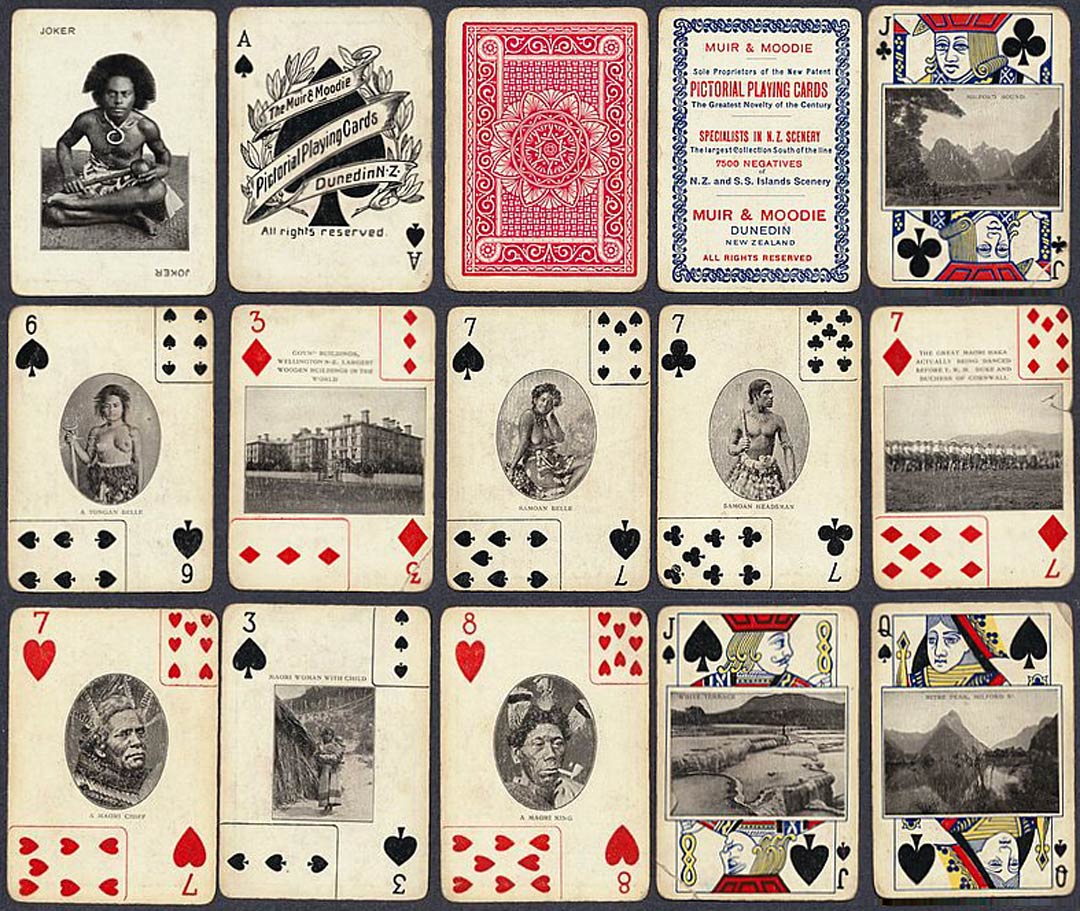 Member since February 01, 1996
View Articles
Curator and editor of the World of Playing Cards since 1996.