Published November 09, 2017
•
Updated June 20, 2022
Anonymous Spanish Suited pack, c.1760
Anonymous archaic Spanish Suited pack, c.1760
Fantasy "Felipe V" Spanish Suited pack based on popular models, anonymous manufacturer, c.1760. The pack contains 52 cards; unusual in that it has numeral cards up to 10, plus 'Sotas', 'Caballos' and 'Reyes'. The original version of this deck, dedicated to Philip V on the ace of coins, is the work of the Sarton Bros & Sisters of Brussels (active 1745-67), whose name appeared on the banner of the ace and five of swords. Obviously destined for Spanish markets, the deck consists of a strange mixture of models where the presence of a lion stands out in all the figures, and the king of clubs holds the classic pharmaceutical symbol. The absence of 'pintas' (border breaks) and the unusual number of 52 cards underscore the rarity of a deck of obvious Nordic iconography; while the mock Latin inscriptions on the ace and five of coins are amusing nonsense.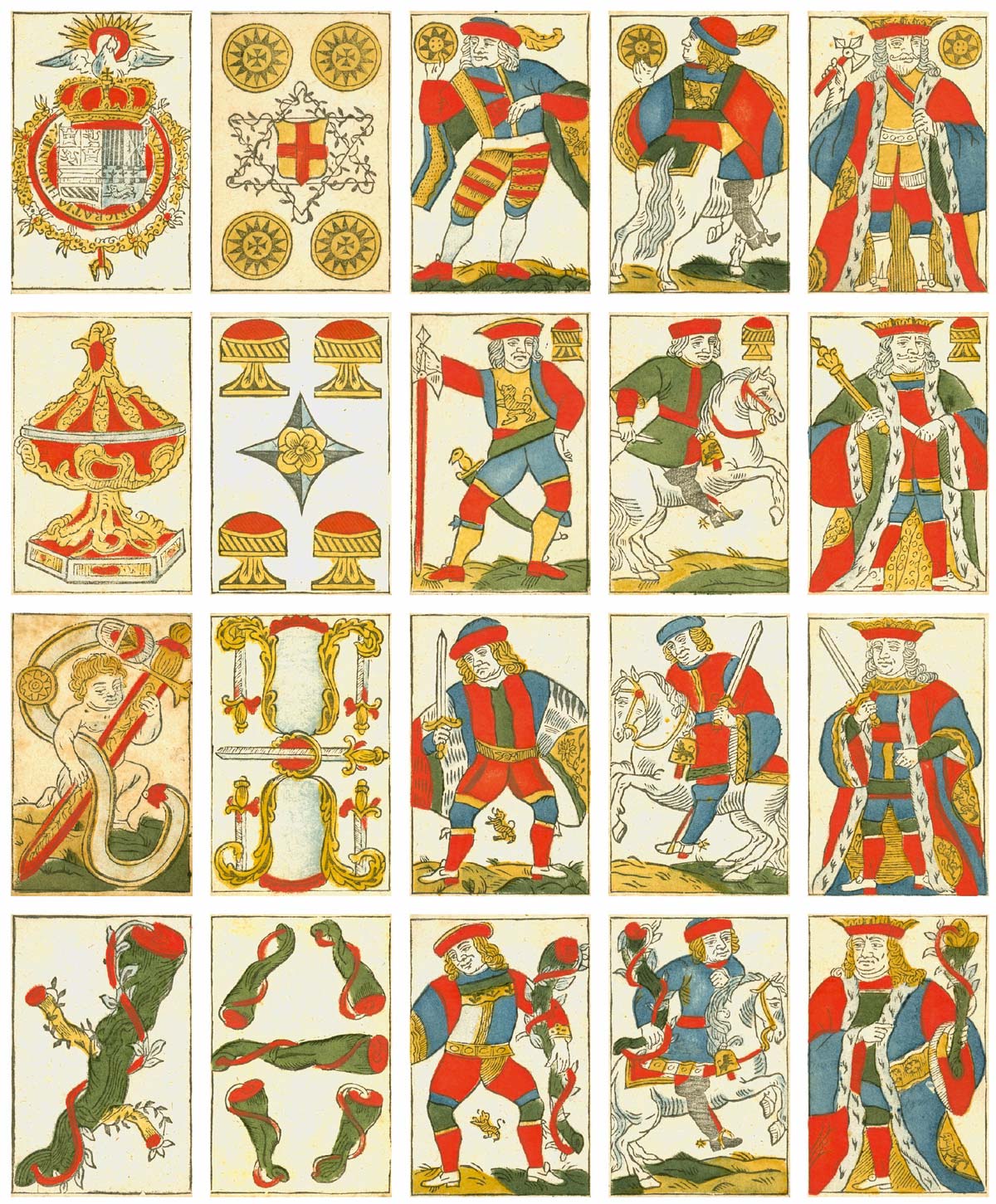 Member since February 01, 1996
Founder and editor of the World of Playing Cards since 1996. He is a former committee member of the IPCS and was graphics editor of The Playing-Card journal for many years. He has lived at various times in Chile, England and Wales and is currently living in Extremadura, Spain. Simon's first limited edition pack of playing cards was a replica of a seventeenth century traditional English pack, which he produced from woodblocks and stencils.