Published September 26, 2013
Updated March 12, 2022
Baraja Marinera
'Baraja Marinera' designed by Francisco Javier San Juan, published by Asescoin (Madrid), 1995
Baraja Marinera, 1995
'Baraja Marinera' was designed by Francisco Javier San Juan in 1990 and published by Asescoin (Madrid) as their special (limited edition) member's pack in 1995. The project was a memorial to Don Luis Mayoral "Cholo" who was an expert sailor and a personal friend of the artist. The suit symbols are ship's wheels, lanterns, fish hooks and sailor's knots. The same court card images are used in each suit but with different colour schemes. The artist's signature can be seen on every card. An extra card explains that the fish hook suit also includes paleolithic and neolithic hooks as well as squid lures, whilst the Ace shows a whaling harpoon.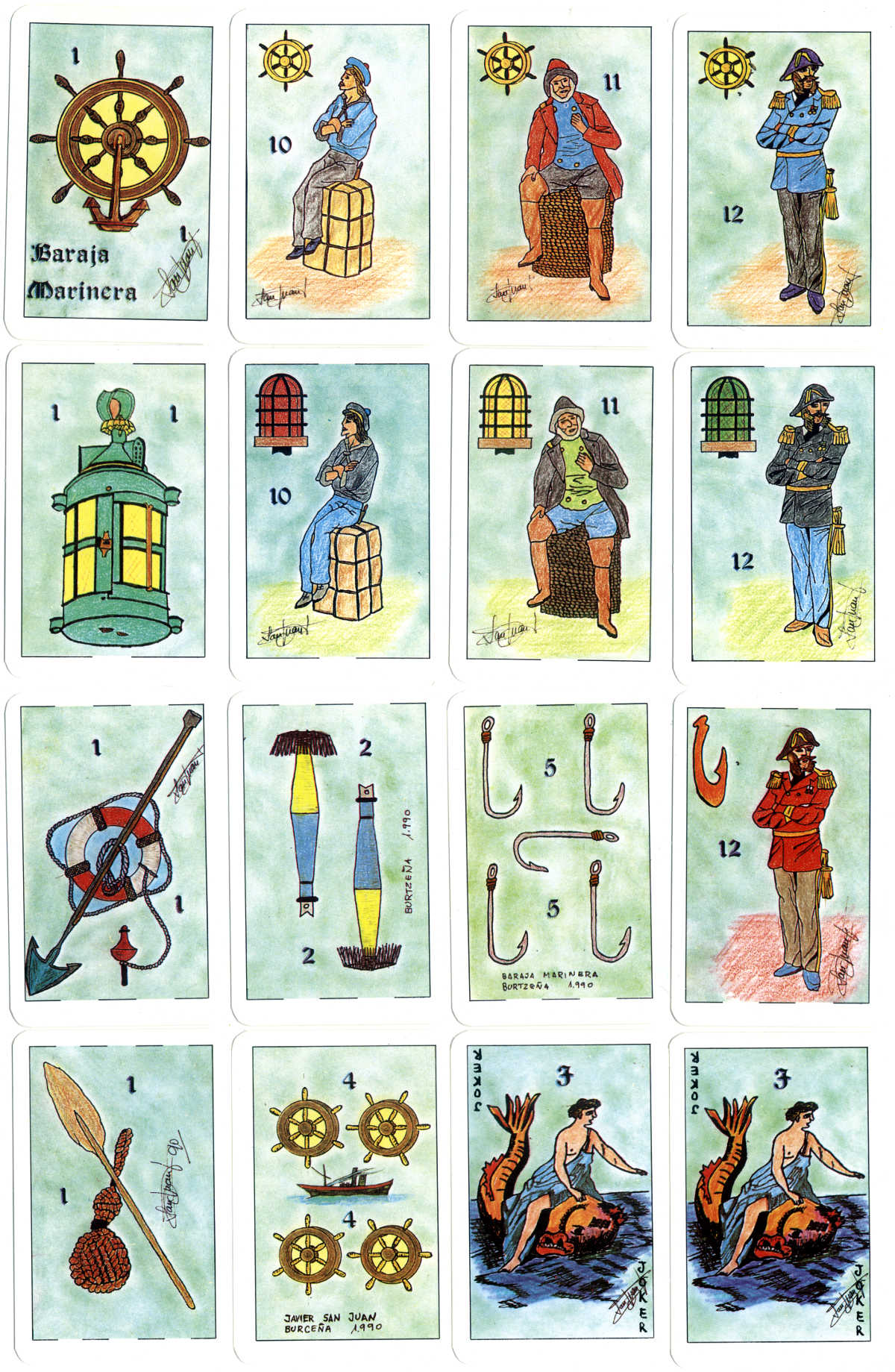 Member since February 01, 1996
View Articles
Curator and editor of the World of Playing Cards since 1996. He is a former committee member of the IPCS and was graphics editor of The Playing-Card journal for many years. He has lived at various times in Chile, England and Wales and is currently living in Extremadura, Spain. Simon's first limited edition pack of playing cards was a replica of a seventeenth century traditional English pack, which he produced from woodblocks and stencils.