Baraja Cartomántica Chocolates Nelia
Some examples of playing cards made in Catalonia from the collection of Iris Mundus, Barcelona.
Spanish advertising playing cards, or trade cards, cover a wide range of popular topics and interests including cinema, bullfighting, boxing and, of course, football. Information was often supplied on the cards about football teams, cinema stars, famous bullfighters or in the case shown (right), fortune-telling interpretations were given. Individual cards might be inserted inside packets of products such as chocolate, or printed on the wrappers or boxes, which could be collected, traded and assembled into full packs.
Baraja Cartomántica Chocolates Nelia
Note: Iris Mundus was founded in Barcelona in 1965 by Neus Serrano and her husband Salvador Tena in order to pursue their passion for antiques. Today two of their daughters are still running the business and can be contacted by email: [email protected]→
---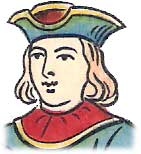 Two Examples of the Spanish Catalan Pattern
What is known today as the "Modern Spanish Catalan" playing card pattern (to avoid confusion with the French Catalan style) began to emerge with an identity of its own during the early 19th century and became fully developed by the end of the 19th century. It was primarily manufactured by makers in the Barcelona region (Sebastian Comas y Ricart, Wenceslao Guarro, Giráldez, Juan Roura, etc) but is now regarded as a standard pattern throughout Spain and beyond. Packs usually contain 40 or 48 cards.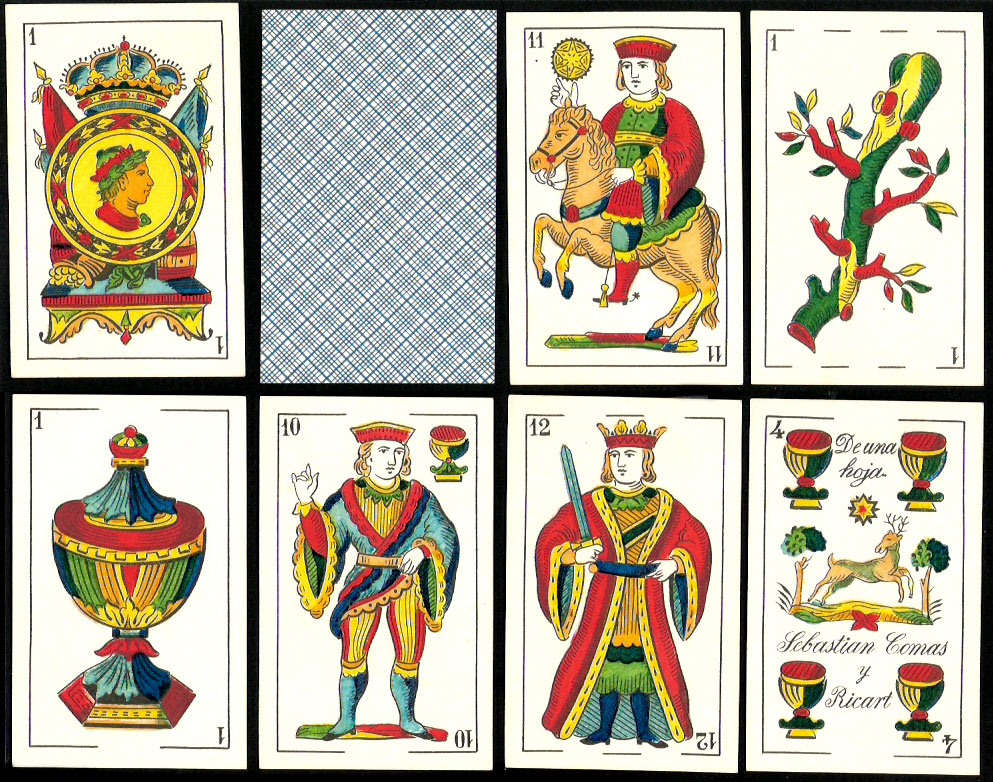 ---