Antique Swiss Playing Cards, c.1530
The Swiss national suit system of shields, acorns, hawkbells and flowers originated sometime during the fifteenth century. The playing cards shown here were originally made in Basel, c.1530. They were discovered inside a book cover and reproduced in 1998 to celebrate the 20th anniversary of Cartophilia Helvetica. A distinguishing feature is the "banner 10" cards, which are now more or less counted as an ace. The kings are seated. The same designs can be seen three hundred years later in the cards of David Hurter, c.1830.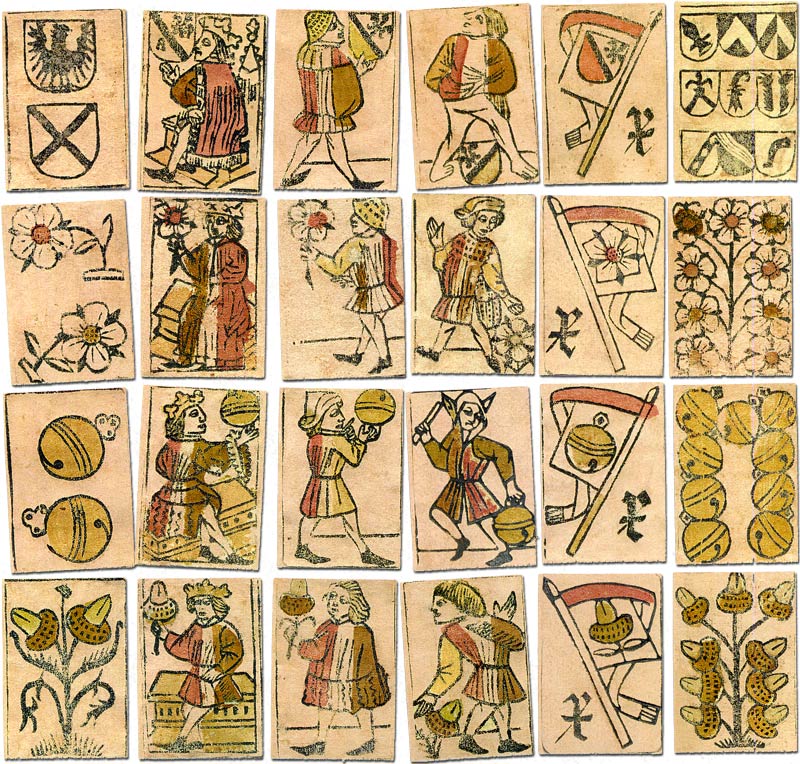 A second set of antique Swiss playing cards was discovered in May 2011 at Nidwaldner State Archives inside the covers of an old book during restoration. The cards were 'reconstructed' into a reproduction pack of 48 cards.