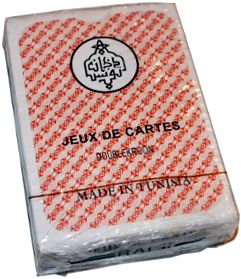 Playing Cards in Tunisia
Gambling was prohibited in Tunisia until after World War 1 and this probably stifled any local production. The 1st law organizing the tobacco sector in Tunisia appeared in 1898 and matches, salt and playing cards were subsequently added (c.1920) to products managed by the monopoly more →. Playing cards in Tunisia have followed French influence, and many packs for Tunisia have been made in Belgium, but cards currently on sale appear to be standard Anglo-American Bridge or Poker packs sold in tobacco shops, as well as souvenir packs made in China. Locally produced packs usually carry a tax stamp of some kind and since the 1970s they have an imprint, usually on the Ace of Diamonds, which refers to the playing card monopoly.
The 'Rami' deck shown below is presumably a pun on the game Rummy.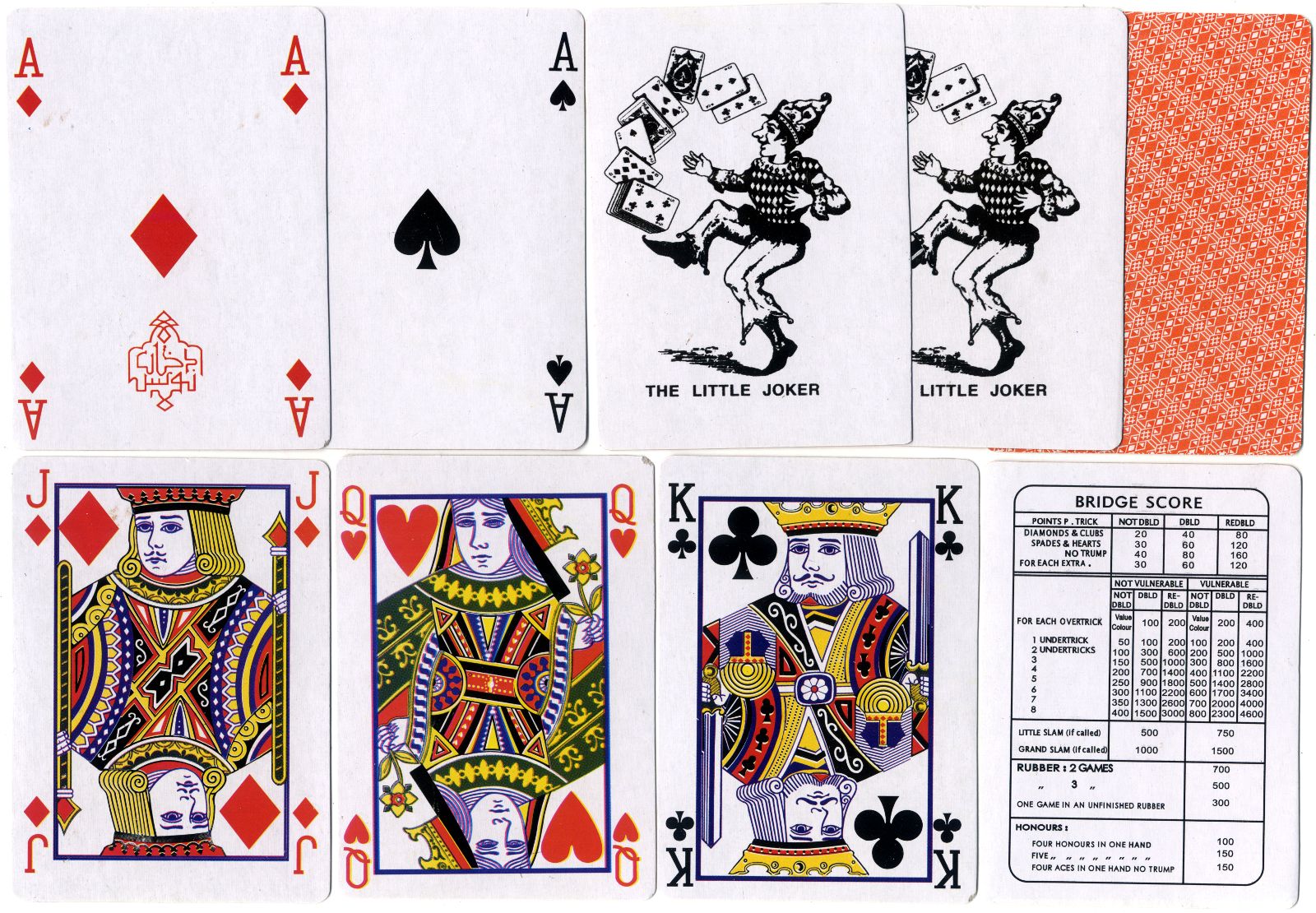 In hot weather Tunisian men sit around with their shirts off playing cards in the cafés. Chkobba is one of the most popular card games in Tunisia, mainly played by men in coffee shops but also played at home by men and women alike.
Member since February 01, 1996
View Articles
Curator and editor of the World of Playing Cards since 1996. He is a former committee member of the IPCS and was graphics editor of The Playing-Card journal for many years. He has lived at various times in Chile, England and Wales and is currently living in Extremadura, Spain. Simon's first limited edition pack of playing cards was a replica of a seventeenth century traditional English pack, which he produced from woodblocks and stencils.