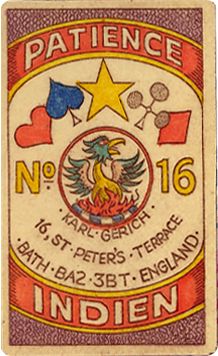 Karl Gerich No.16: "Patience Indien"
The romance of distant lands...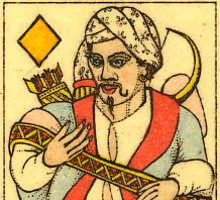 Karl Gerich's "Patience Indien No.16", published in 1991, is adapted from Grimaud's "Whist Indienne" (c.1900). "Patience Indien" is a small format pack being only 29mm x 62mm. The double-ended courts are dressed in Arab garb. The suit symbols for the four Aces are placed in a white circle within an elaborately patterned border and placed on a floral background.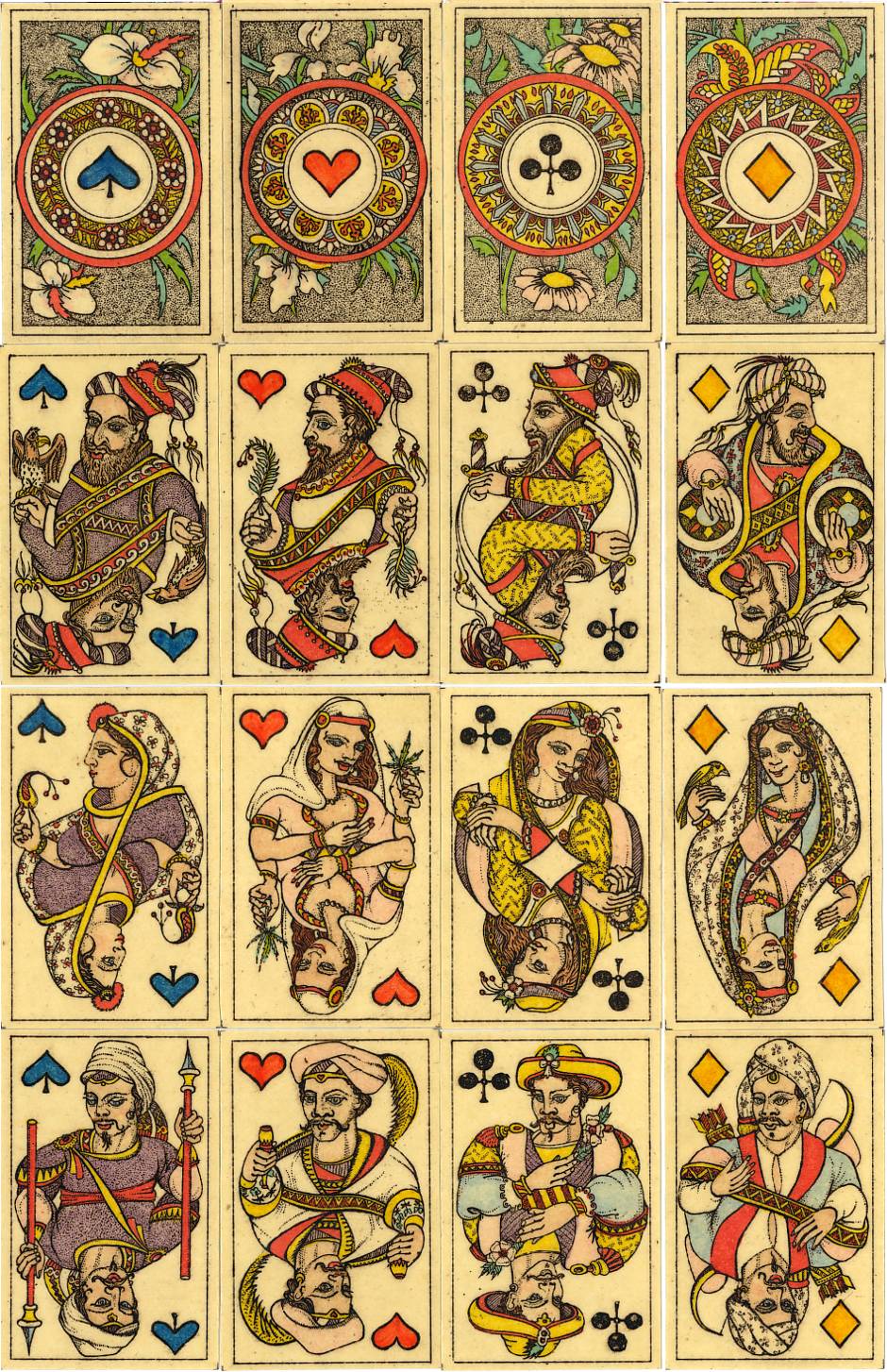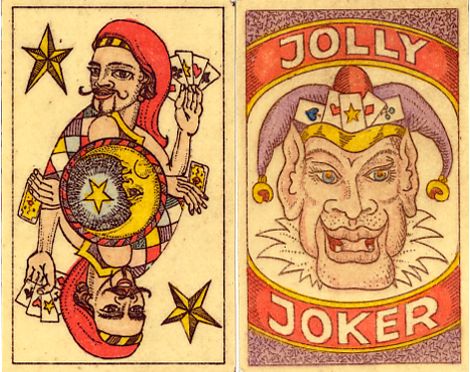 References: