Wyeth Pharmaceuticals promoted their Davenol Cough Linctus in a novel way. They distributed large Happy Families cards to pharmacists and possibly doctors. They began with one family (the Hacks) and with each bottle of cough syrup they gave away a smaller die-cut strip of the full Hack family.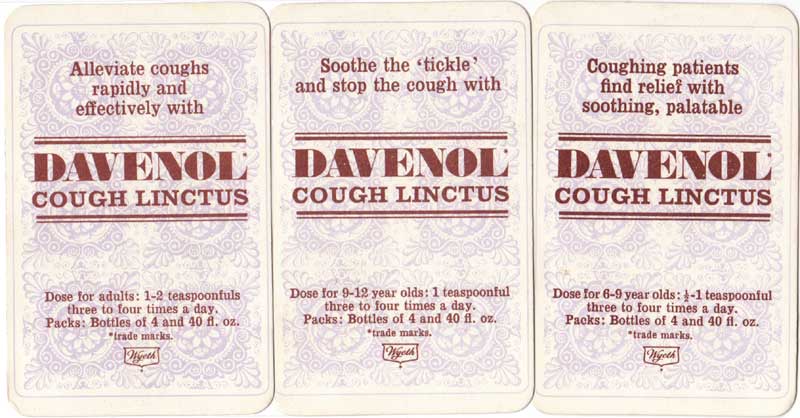 Large cards 125 x 185 mm

Smaller cards 88 x 57 mms

The backs
The backs of the cards had publicity declarations with the emphasis on the tangerine flavour of the medicine.

The earliest drawings were inspired by Jaques Happy Families characters.

---
The promotion must have been popular because they went on further with the idea. Next came the Gasp Family, followed by Bark, Croak, Gruff, Harsh, Hoarse, Grate, Husky, Rasp, Sore, Splutter, Tickle and Wheeze. There are 56 cards in all but sets of only 32 cards are also found.

They may have stopped doing the large cards after the first few sets because they must have been quite expensive and all their pharmacist customers may have had one given to them already, or else run out of shelf space!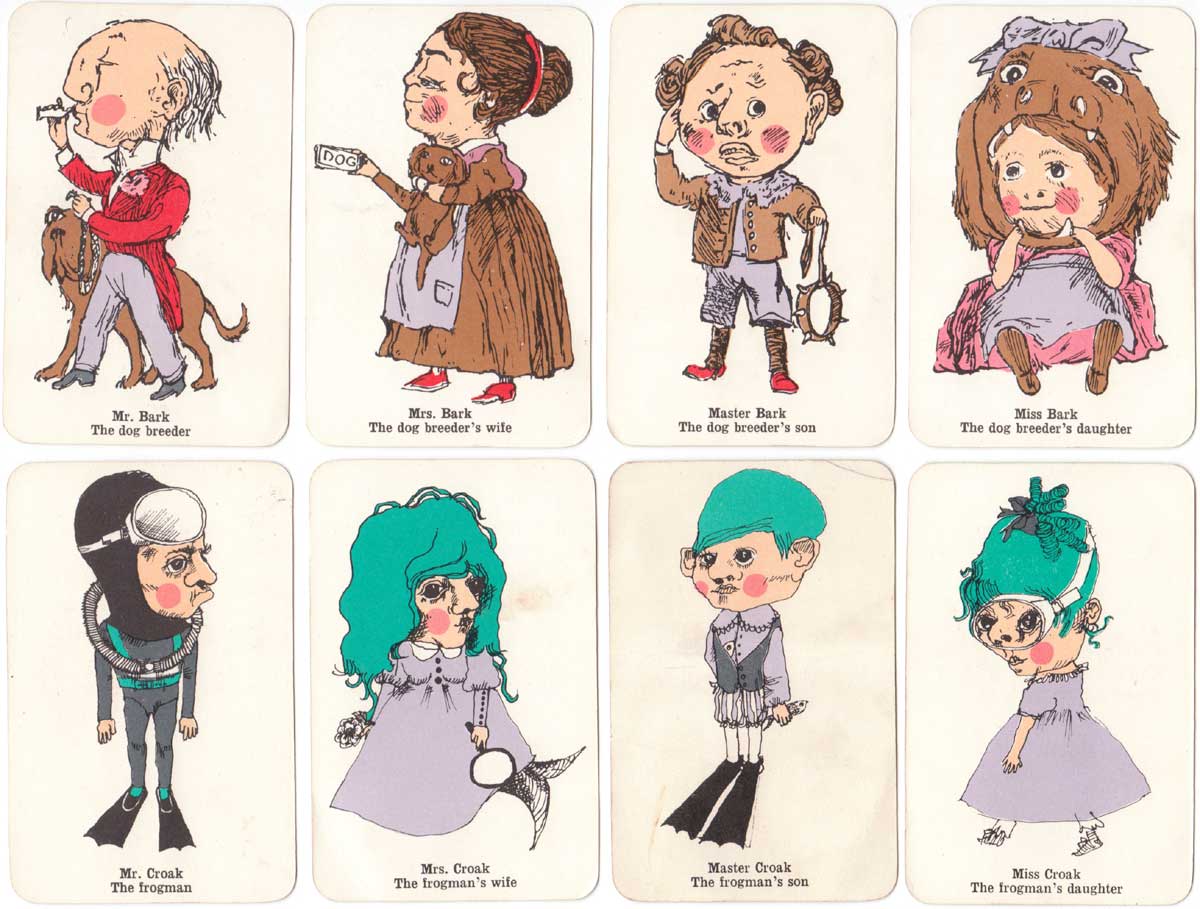 More smaller cards