Karl Gerich No.3: "Four Elements", 1982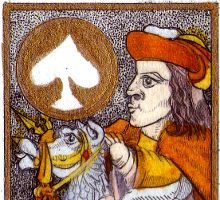 Supernatural forms from a world we don't understand...
Four Elements is Karl's third attempt at manufacturing playing cards. An original design based around the theme of the four elements of earth, wind, fire and water, we have twelve single-ended courts, hand-coloured in strong yellows and oranges, with red and pale lilac. Some areas are left uncoloured. The suit sign is set top left in a gold circle. Heart and diamonds have been coloured red while the spades and clubs suit signs are uncoloured. Some of the figures are half human / half beast: the Queens of spades and diamonds have mermaid tails while hearts and clubs have bird legs; the Jacks are mounted on strange monsters while the Kings have mythical or grotesque animals at their feet. Each card has a narrow gold painted border.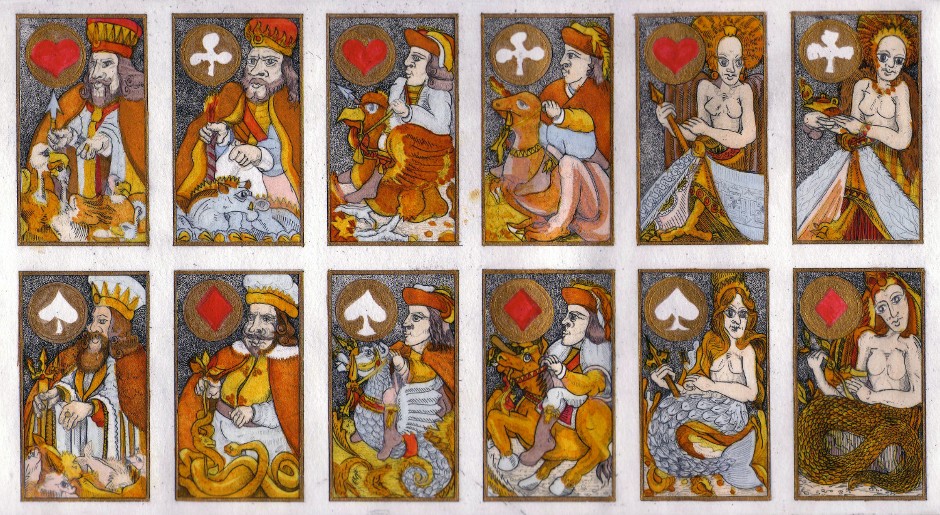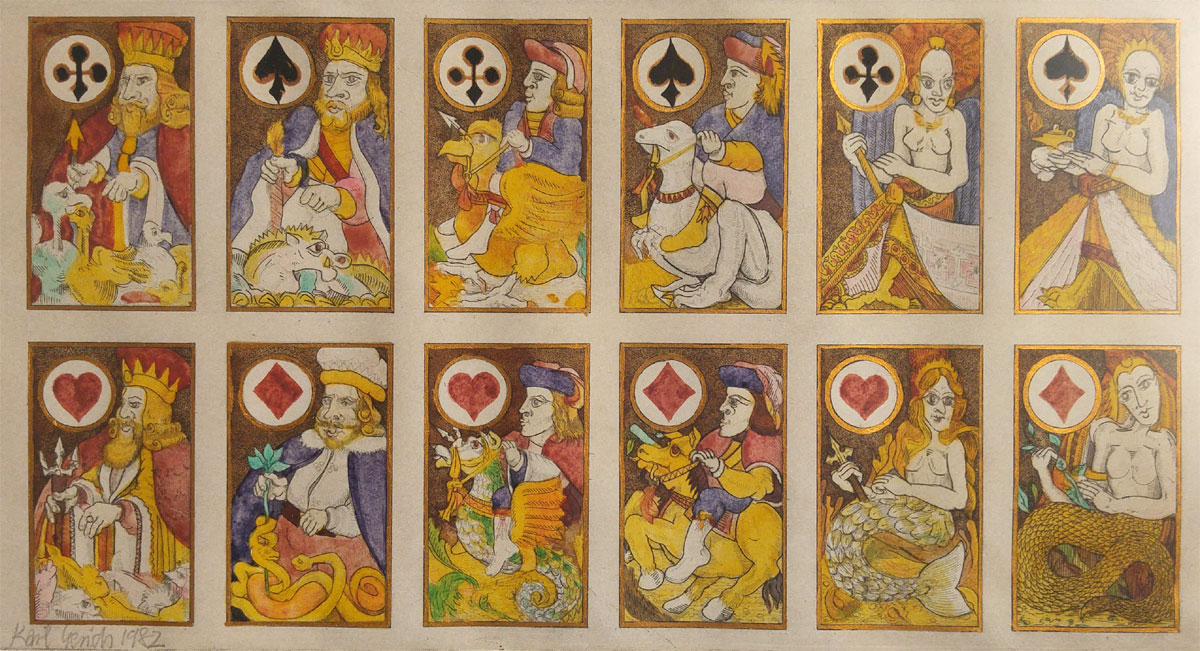 References: