Published June 14, 2014
Updated December 17, 2021
Royal Old Maid Game
This antique card game features English kings and queens from William the Conqueror to Queen Victoria, along with their spouses or consorts.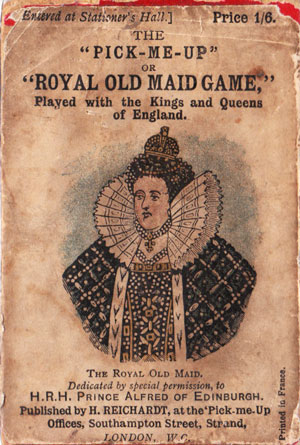 Royal Old Maid Game
A fascinating stroll through English history features all the kings and queens from William the Conqueror to Queen Victoria, along with their spouses or consorts. It is intriguing to see how alliances between royal families of different nations influenced historical events.
The game is dedicated by special permission to HRH Prince Alfred of Edinburgh. This gives us a clue to when it was published because Prince Alfred (the second son of Queen Victoria and Prince Albert) was heir to the Dukedom of Saxe-Coburg Gotha. His title changed in 1893 from Alfred of Edinburgh when he became the Duke. This means that the game must have been published before 1893 but after 1878 the last date mentioned on the cards. "Pick-Me-Up" magazine only began in 1888 so this pins the date down even closer. The publication date must be between 1888 and 1893 which is pretty close for practical purposes and it's unusual to be able to get this precise with card games. (click box to zoom)→
"Pick-Me-Up" was a weekly glossy magazine published between 1888 and 1909 and described itself as "A literary and artistic tonic for the mind." It was a competitor for Punch magazine which was well established by then but never reached anything like the same circulation figures.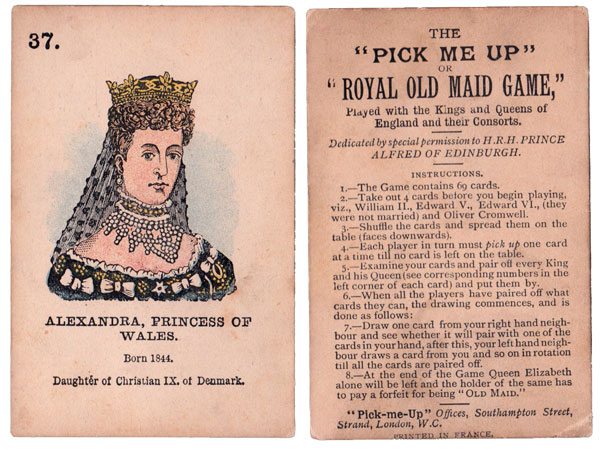 As can be seen from the rule card (right) the game contains a total of 69 cards and is played like ordinary "Old Maid". The unmarried monarchs are removed from the pack before playing, with the exception of Queen Elizabeth, who becomes the "Old Maid" in the game.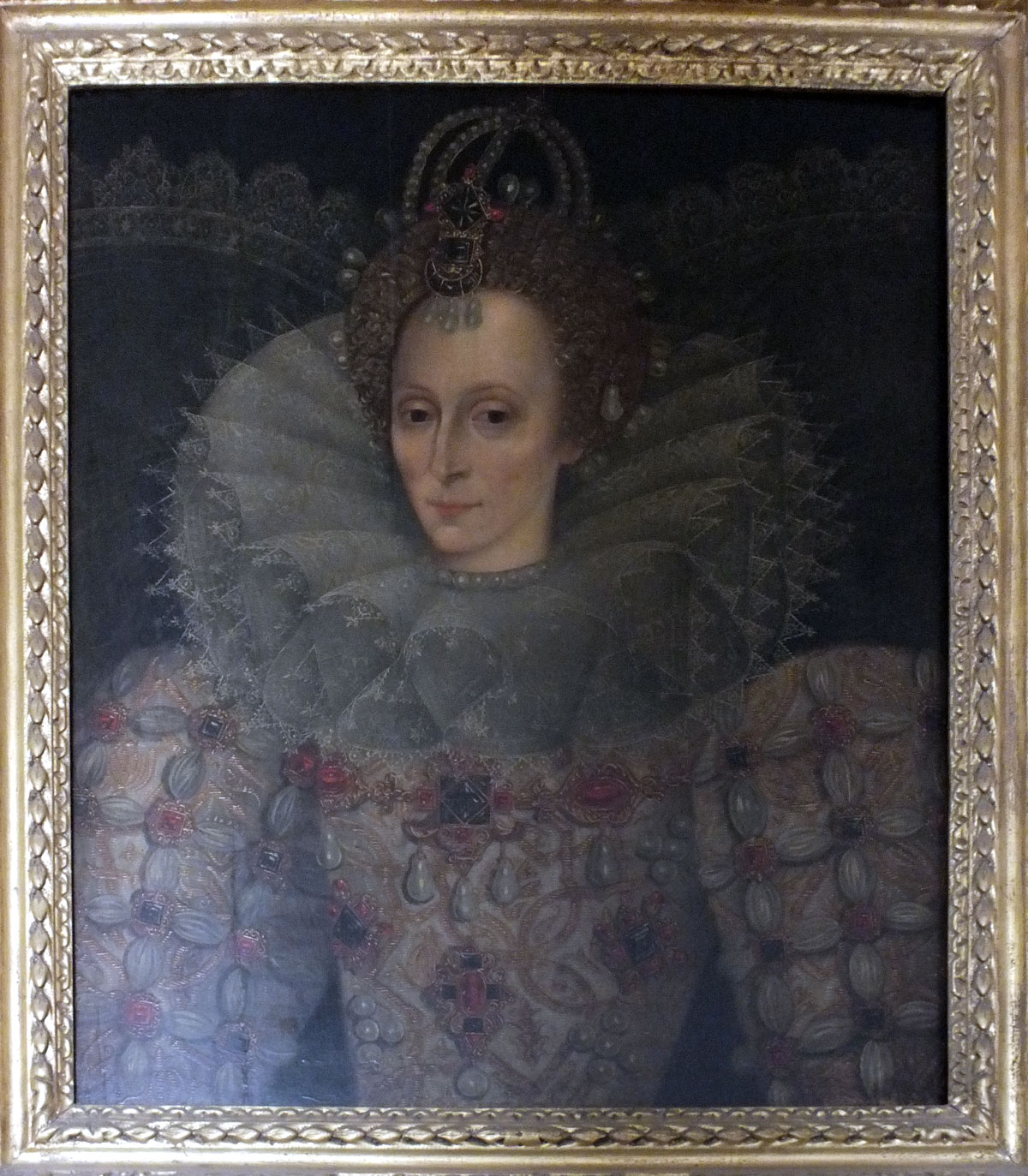 Member since January 30, 2009
View Articles
Rex's main interest was in card games, because, he said, they were cheap and easy to get hold of in his early days of collecting. He is well known for his extensive knowledge of Pepys games and his book is on the bookshelves of many.
His other interest was non-standard playing cards. He also had collections of sheet music, music CDs, models of London buses, London Transport timetables and maps and other objects that intrigued him.
Rex had a chequered career at school. He was expelled twice, on one occasion for smoking! Despite this he trained as a radio engineer and worked for the BBC in the World Service.
Later he moved into sales and worked for a firm that made all kinds of packaging, a job he enjoyed until his retirement. He became an expert on boxes and would always investigate those that held his cards. He could always recognize a box made for Pepys, which were the same as those of Alf Cooke's Universal Playing Card Company, who printed the card games. This interest changed into an ability to make and mend boxes, which he did with great dexterity. He loved this kind of handicraft work.
His dexterity of hand and eye soon led to his making card games of his own design. He spent hours and hours carefully cutting them out and colouring them by hand.