Justo Rodero Naipes Casino
"Naipes Casino" was also produced in a plastic coated version, in Anglo-American style and in special gaucho-style editions.


Over the years the company evolved, and changes in the company's name and address can be seen reflected in the information printed on the four of cups. This is not always consistent with information printed on the box, however, since earlier stocks might still be being used.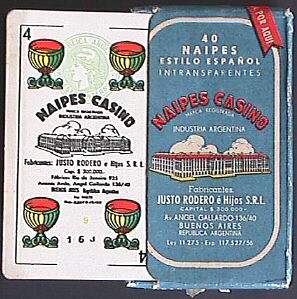 ---

---