Naipes Las Rosas by Vigor S.R.L., c.1959

VIGOR S.R.L. (1955-c.1975) manufactured a range of playing cards and card games, including "Chinita", "La Estrella", "Barcelonesa", "La Española", "Fantasio", "Las Rosas", "Pokerin", "Cartas Gitanas", and a Hungarian pack.
Naipes 'Las Rosas', by VIGOR S.R.L., c.1960. Brown or green backs, 52 cards + 2 jokers in box.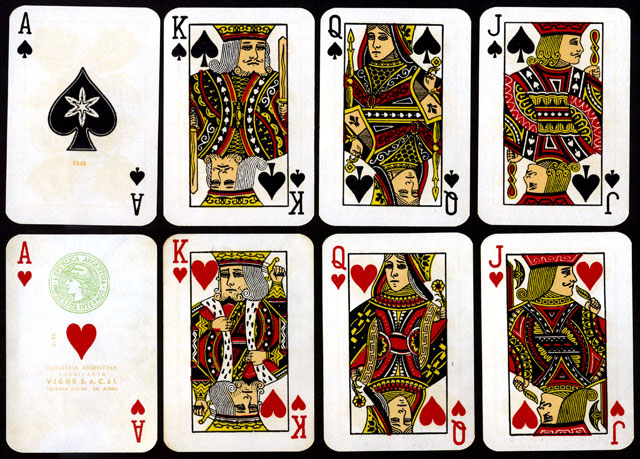 ---