Sands & McDougall Court Cards
Several styles of court cards and aces of spades are known to have been issued over time. Some are shown here.
1st Type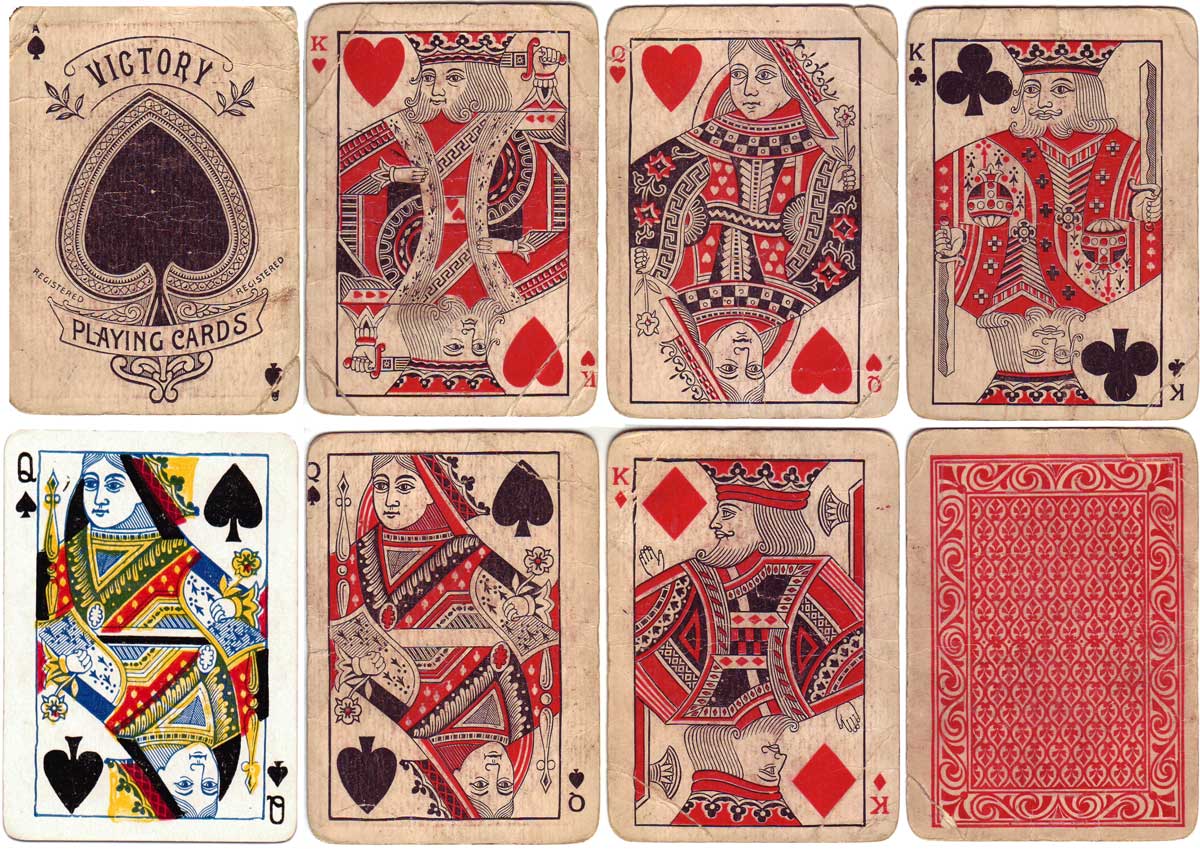 ---
2nd Type
Ace of spades with the coats of arms of Australian states around, c.1900 onwards. Redrawn court cards with more idiosyncratic designs.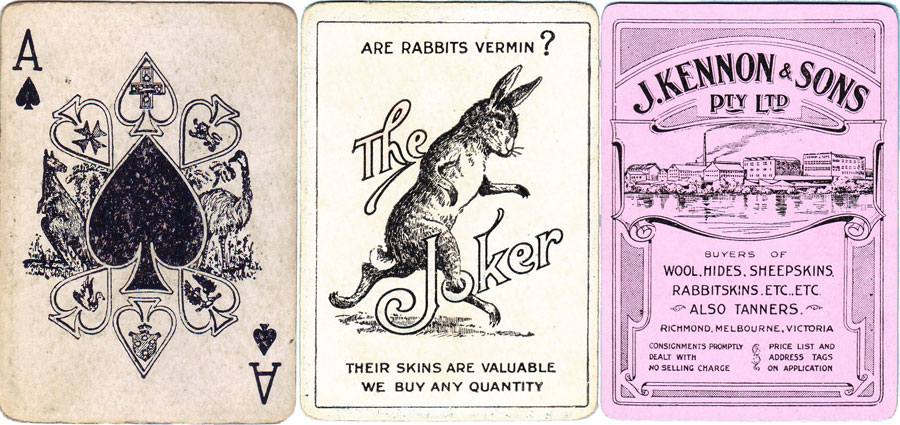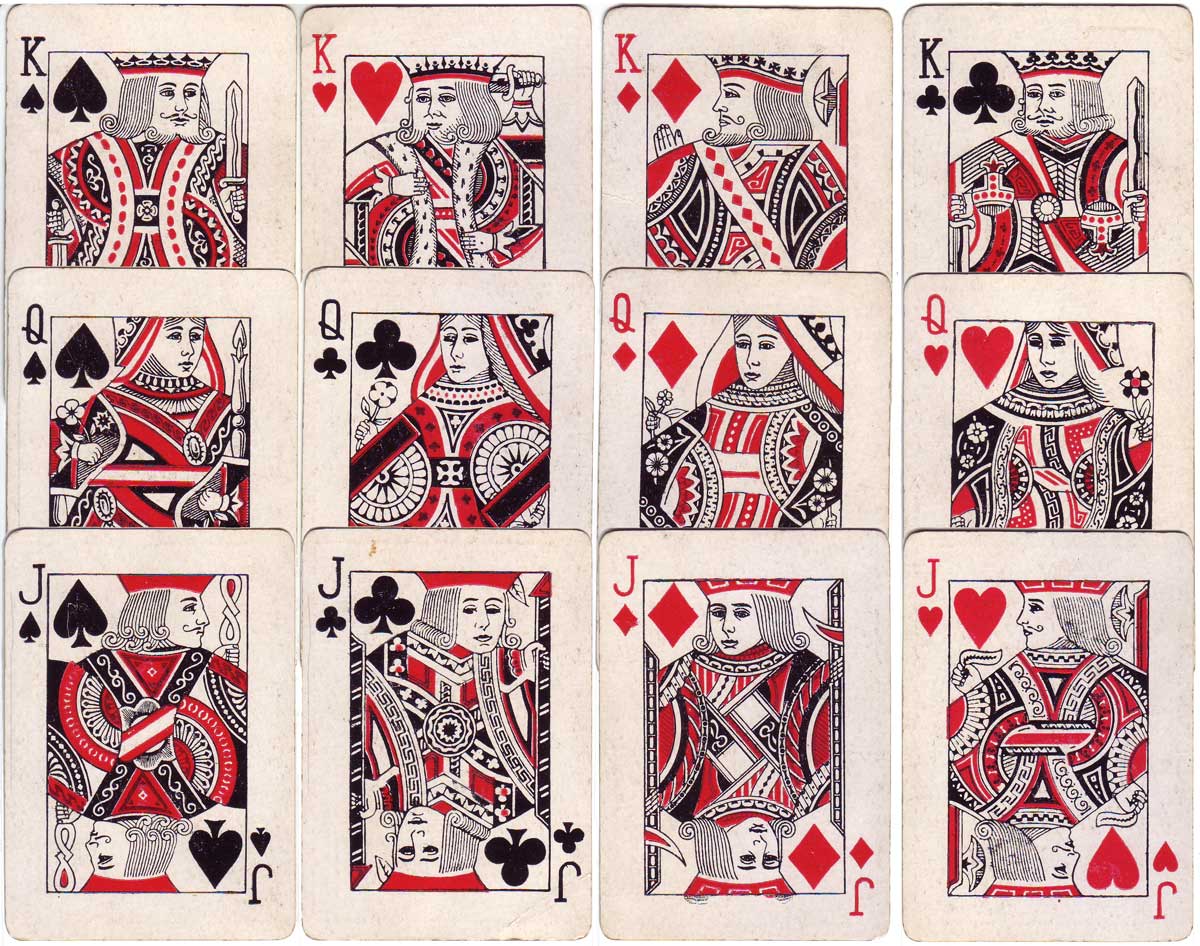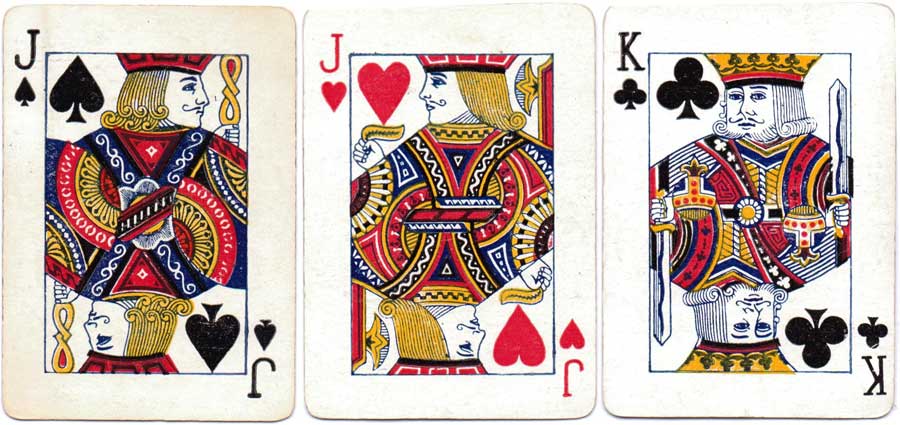 ---
3rd Type