Published February 19, 2015
Updated March 20, 2022
Sands & McDougall
Sands & McDougall, playing card manufacturers, Melbourne, late 1890s-c.1970.
Sands & McDougall
Patriotic Playing Cards
The 'Patriotic' playing cards were published in 1917, issued by the Director-General of Recruiting, in support of the Australian Imperial Force, an all-volunteer Australian Army expeditionary force. The four Aces represent Australia, Canada, South Africa and India. The Joker is a cluster of the Allied flags. Pictures of Australian soldiers embellish the backs of one pack and the Union Jack is on the other. Other cards are ornamented with phrases such as: "The Commonwealth Calls" and "Keep Playing the Game" supposedly to proclaim the glorious honour of dying for one's country. The cards were issued through the State Recruiting Committees and War Services bodies.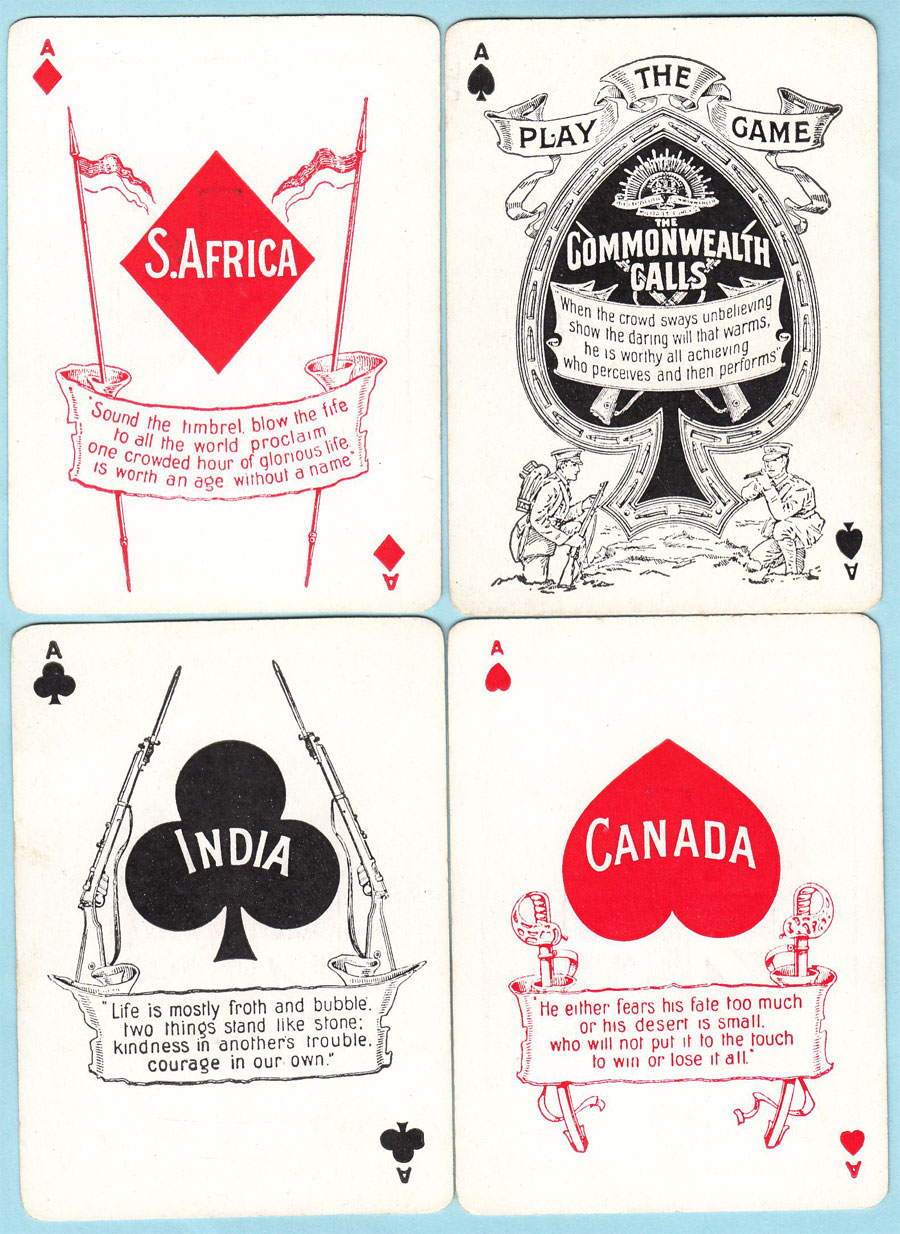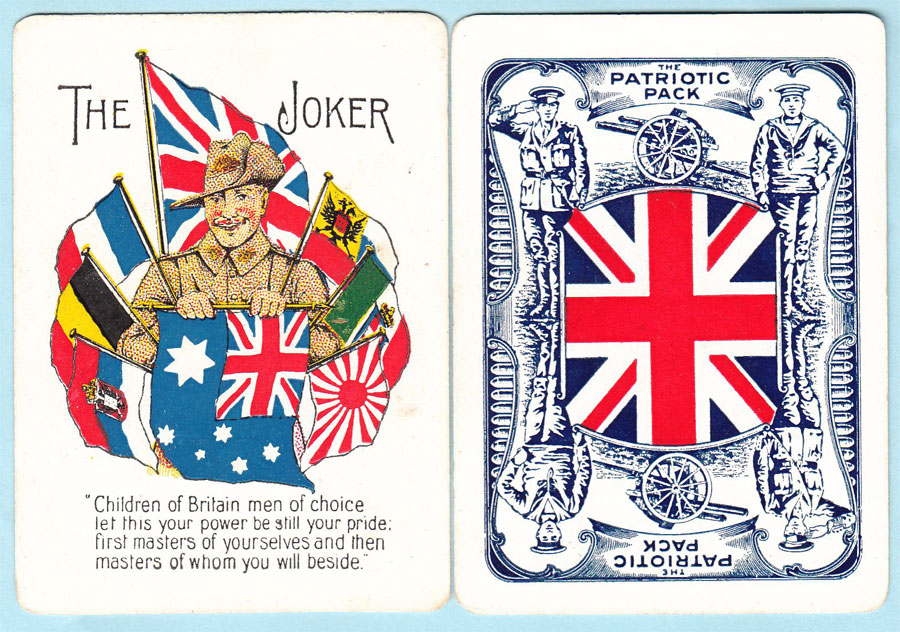 Special Jokers printed by Sands & McDougall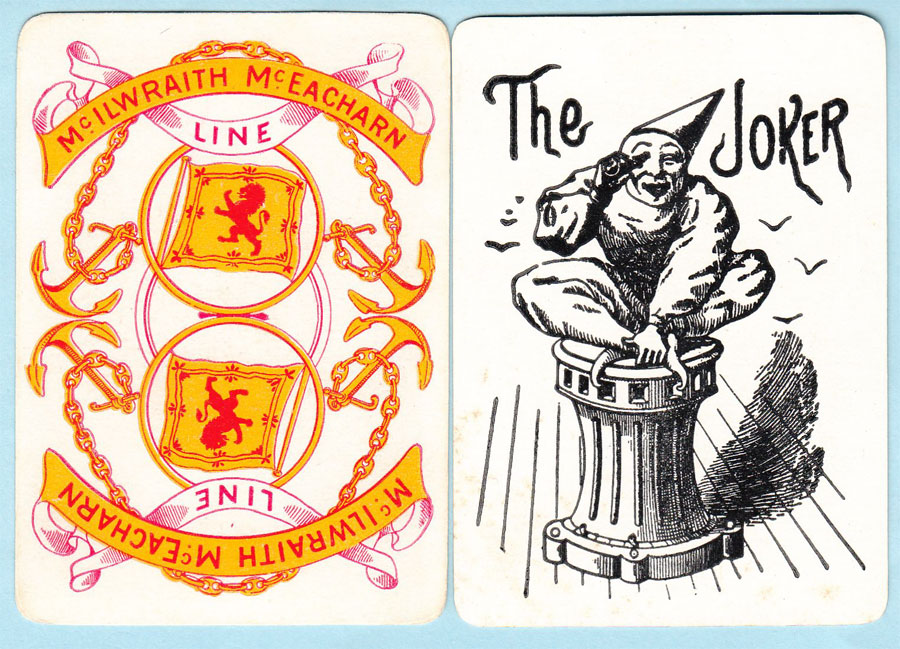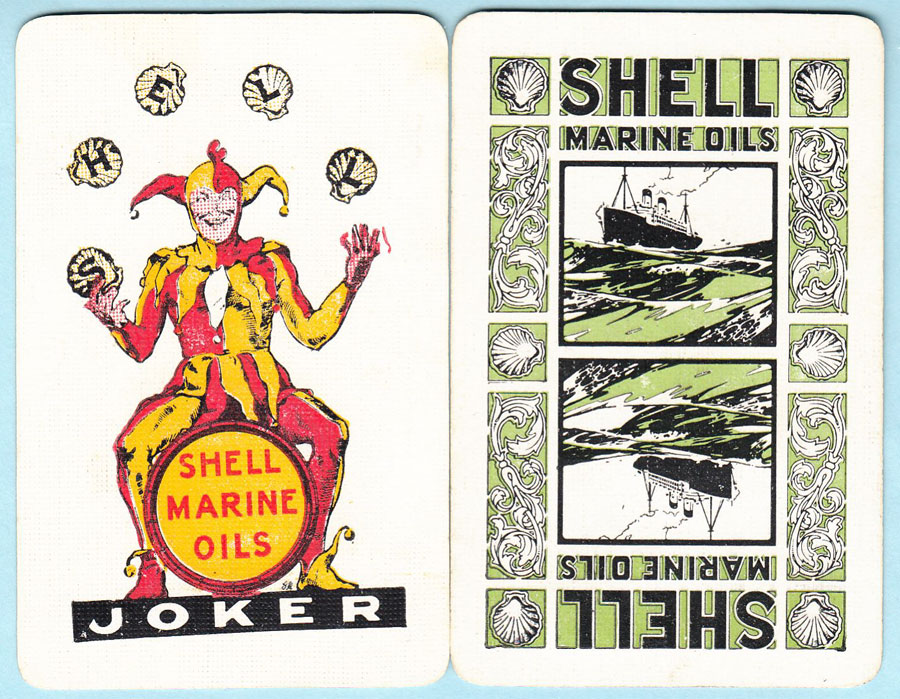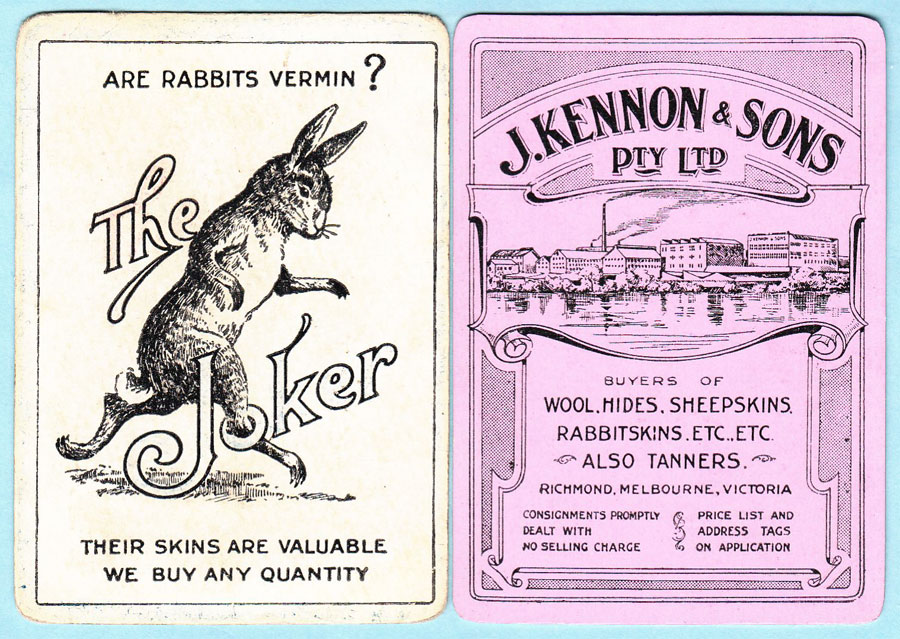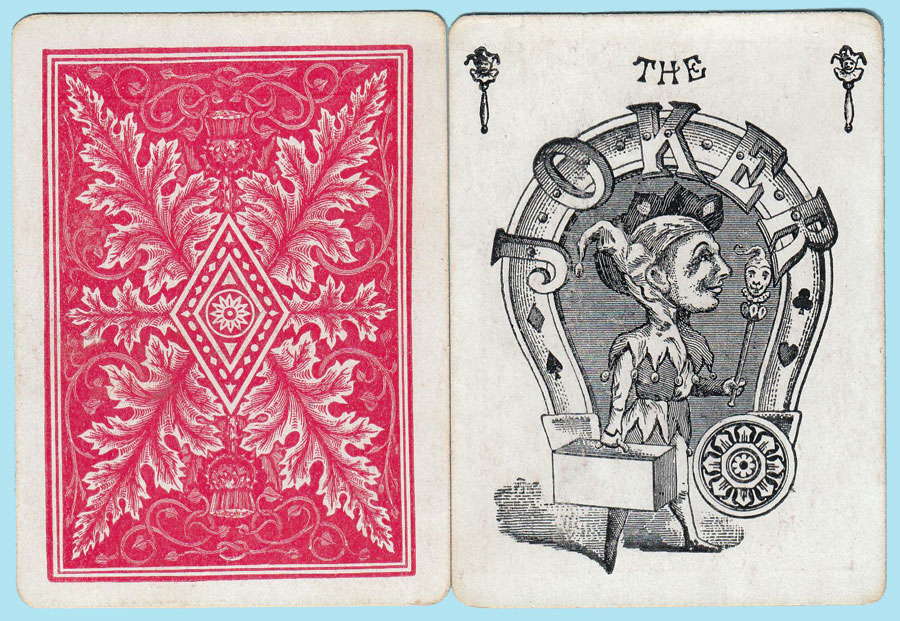 Member since March 02, 2019
View Articles
I collected playing cards since I was in primary school.