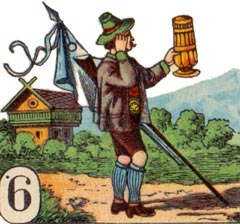 Bavarian single-ended pattern
This pattern is known with single-ended and double-ended court cards. Although the costumes have been given a florid makeover, several of the court cards brandish military weapons and have poses which can be traced back to cards of the 16th century, and are also related to the Bohemian, Salzburg and Franconian patterns. The coat-of-arms of Bavaria can bee seen on several cards. The Ace of Hearts has a blindfold cupid and also displays the duty tax stamp. Small vignettes appear beneath the pip cards showing a series of country scenes or other local imagery. These old German-suited cards are gradually being taken over by standard English cards and may eventually become obsolete.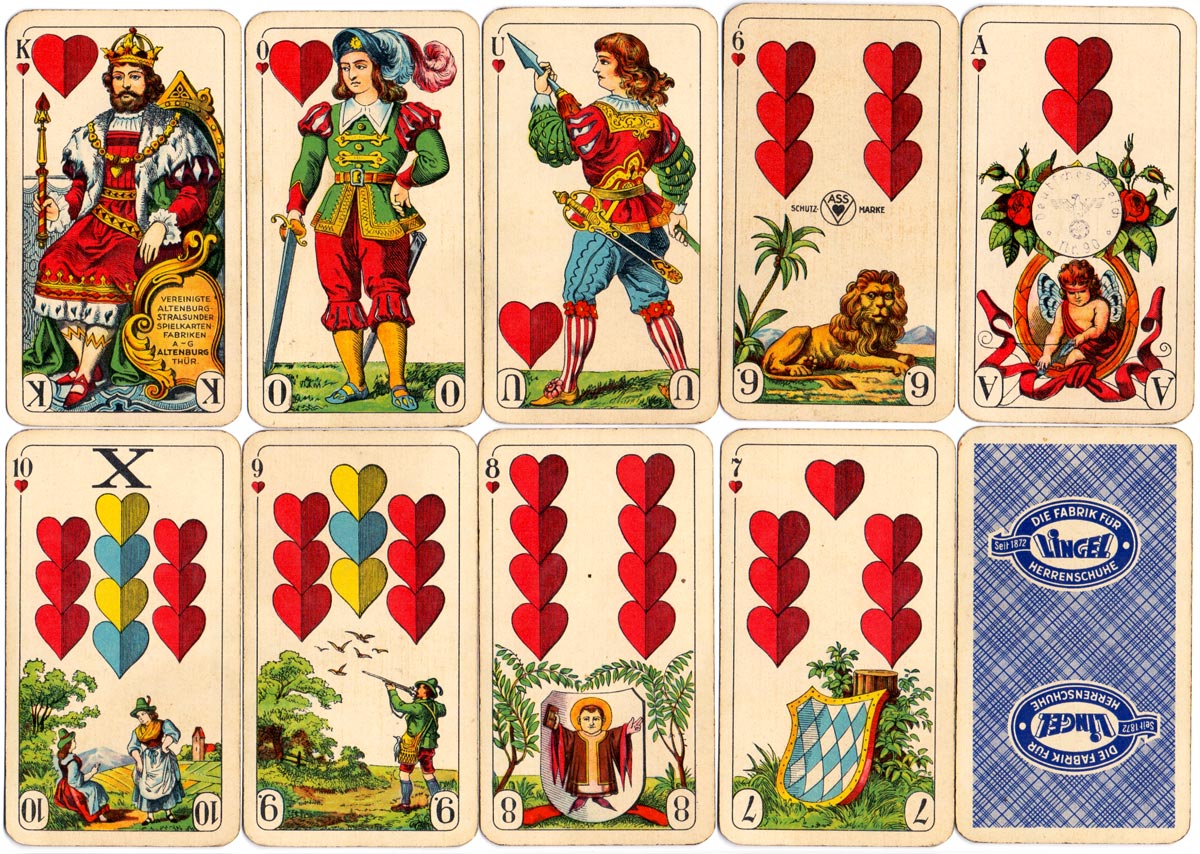 The rest of the pack can be seen here: 2, 3, 4
In the double-ended version, notwithstanding the added convenience, some charming features of the old designs are lost.