Published April 04, 2010
•
Updated June 12, 2023
Léonard Biermans, Turnhout
Léonard Biermans had been employed by Brepols from 1871-1874 before opening his own playing card factory in 1875.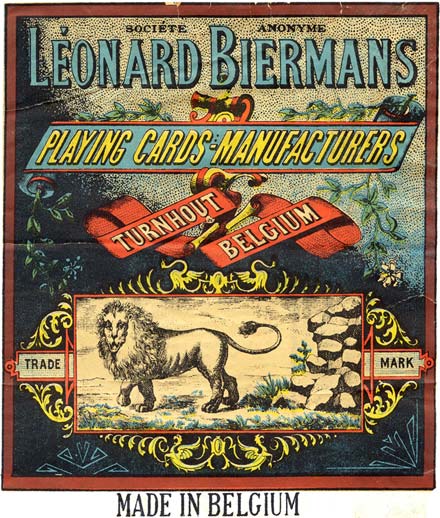 Léonard Biermans, Turnhout, Belgium, 1875-1970
Léonard Biermans had been employed by Brepols from 1871-1874 before opening his own steam-powered playing card factory in 1875. In 1879 he married Marie-Thérèse, daughter of Van Genechten's manager, Charles Poupaert, so playing cards were never far from his attention. Léonard Biermans died in 1896 and the company continued as a limited company, S.A. Léonard Biermans.
Biermans initially built up trade with India and South-East Asia (Burma) and business prospered until the competition became fierce and India became independent. After that Biermans expanded into other markets, winning several exhibition medals and also registering a patent for rounded and gilded corners.
Eventually the firm was merged into Carta Mundi. The Lion (right) was one of Biermans' many trade marks.
From the beginning Biermans produced a wide range of playing cards which were shipped all over the world. An 1877 export price-list mentions Cartes de Luxe, Impériales, Royales, Italiennes, Belges, Allemandes, Bongoût, Espagnoles, and others. After 1900 Biermans also produced Swiss, Oriental and Congress cards, English packs, Spanish packs, Chinese cards, children's cards and domino cards. In many cases packs contained scenic aces with views of Belgium, Brasil, France, Germany, Switzerland, Portugal or Holland which appealed as tourist souvenirs. See: Lion Brand No.1492 for Jet Fuels→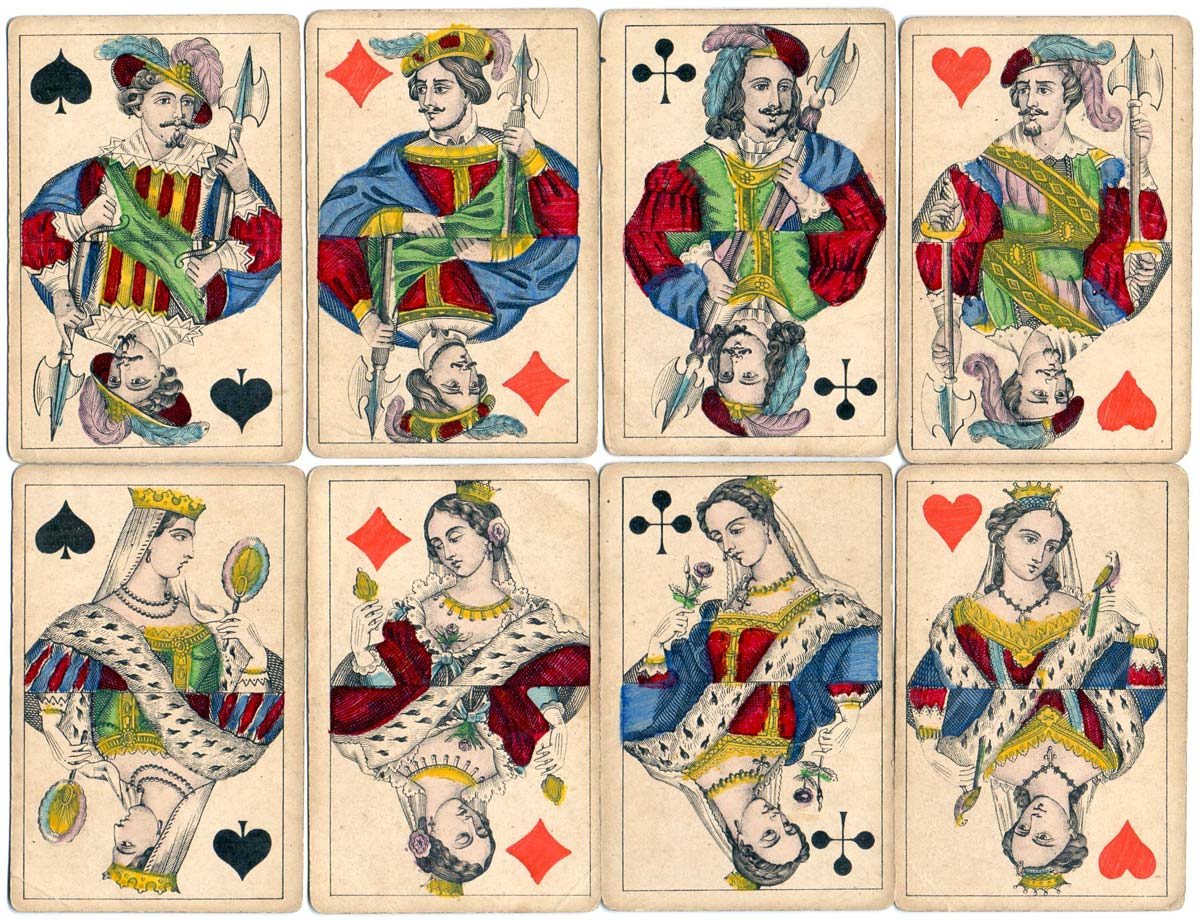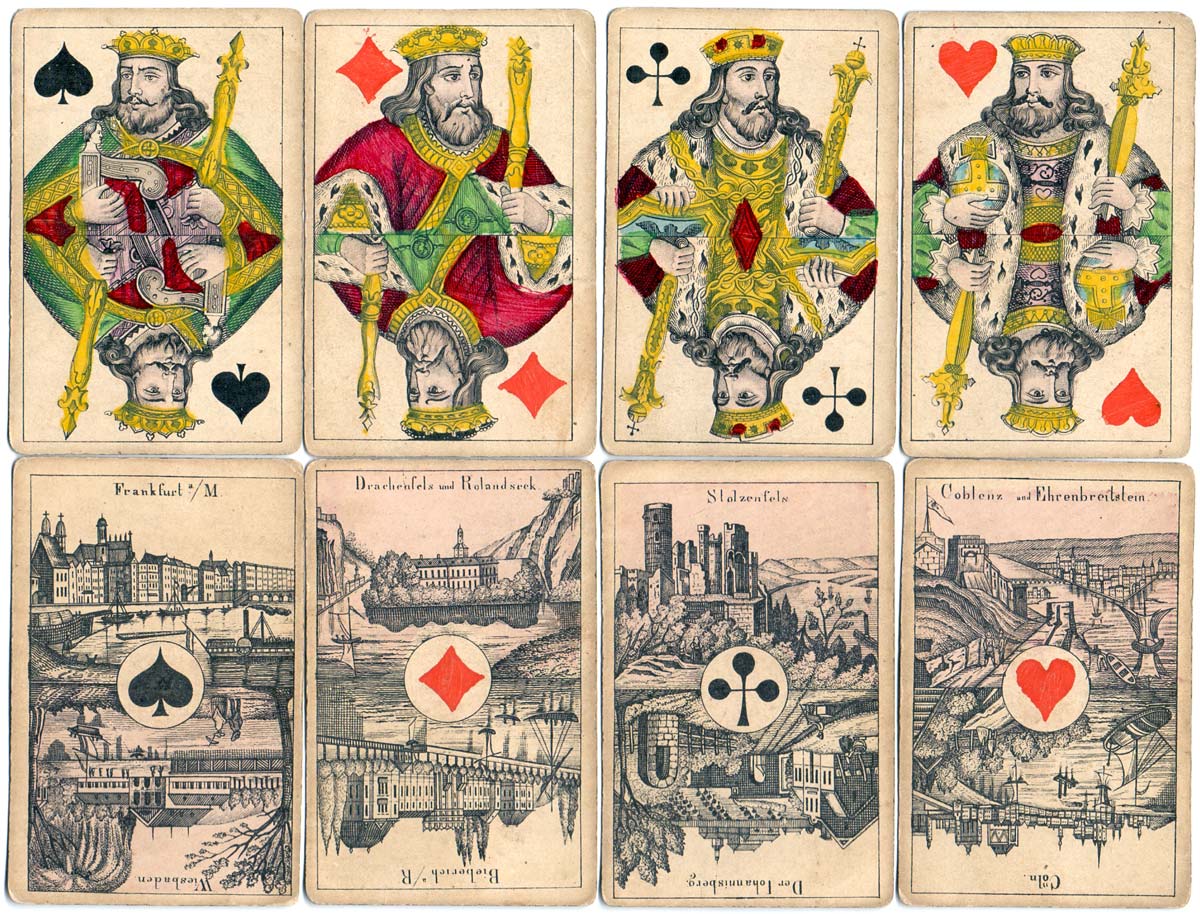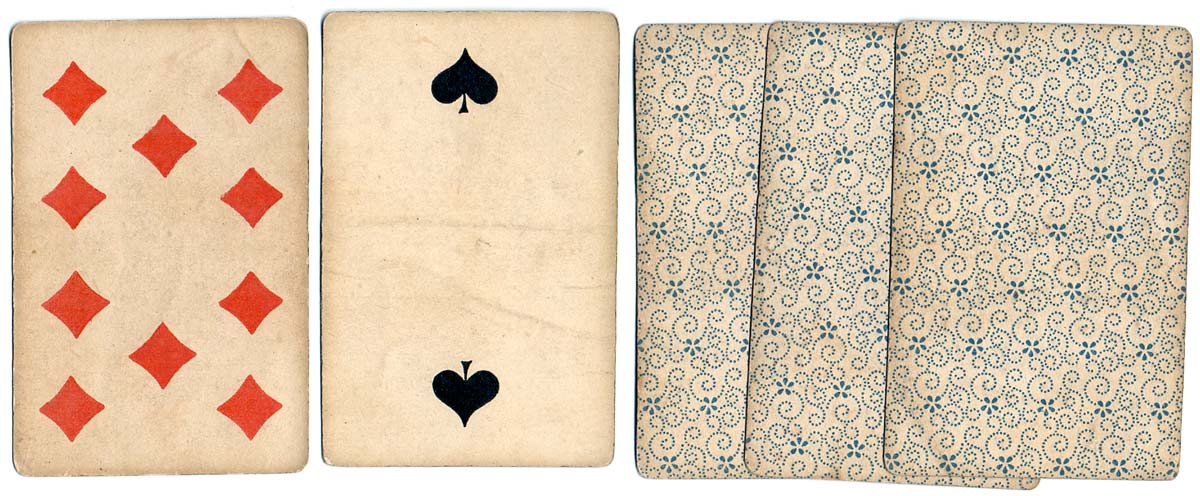 Above: finely engraved modern Netherlands type playing cards with scenic aces for Germany, stencil-coloured lithography, no indices, Biermans c.1880
• See also: Biermans Scenic Aces for Brasil, c.1920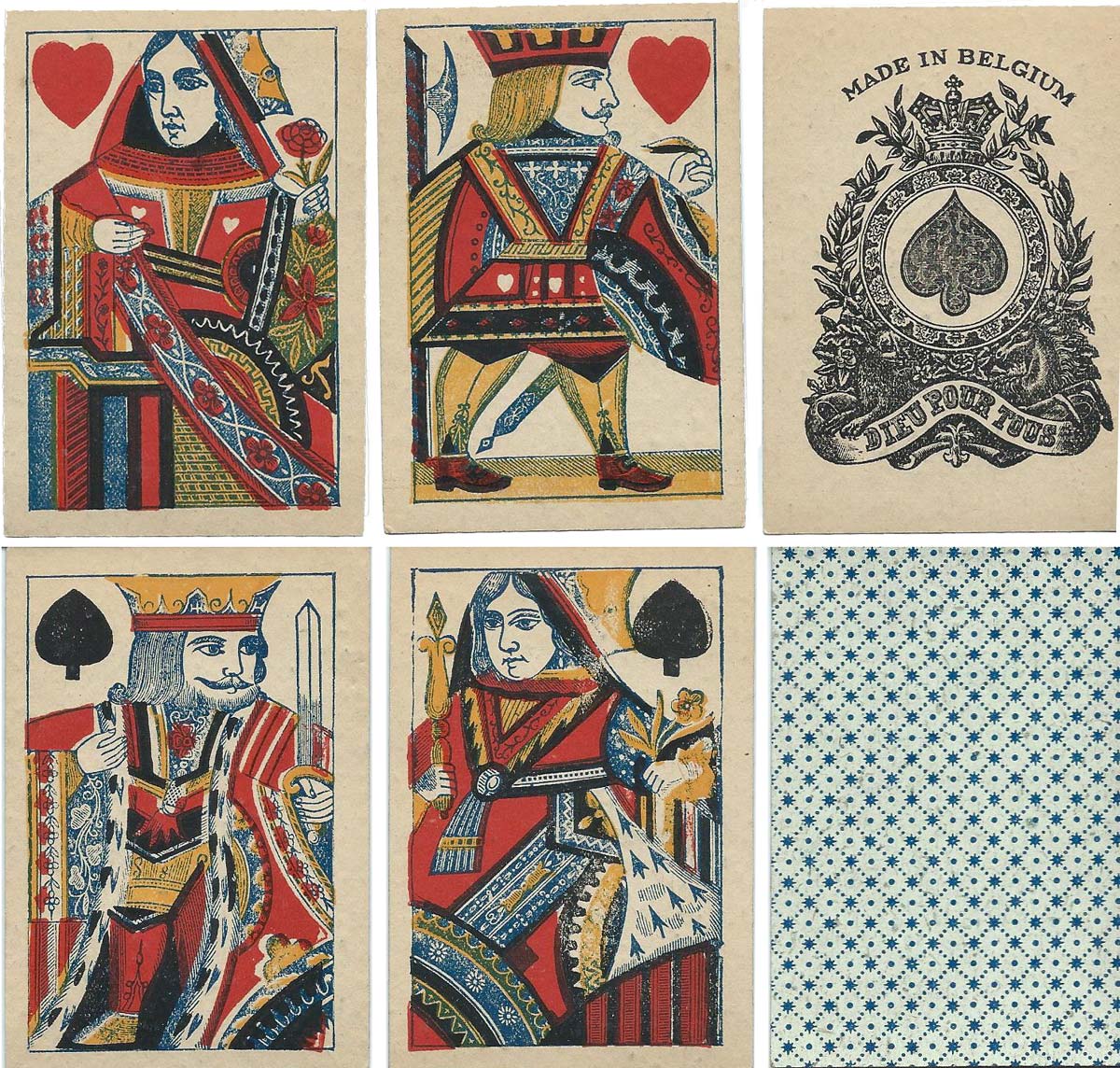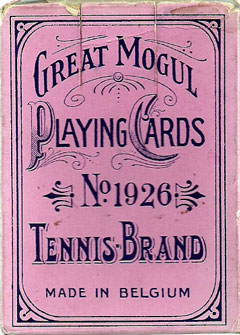 Member since February 01, 1996
Founder and editor of the World of Playing Cards since 1996. He is a former committee member of the IPCS and was graphics editor of The Playing-Card journal for many years. He has lived at various times in Chile, England and Wales and is currently living in Extremadura, Spain. Simon's first limited edition pack of playing cards was a replica of a seventeenth century traditional English pack, which he produced from woodblocks and stencils.