Gnav cards were used in Denmark and Norway. It is not known exactly when the game first appeared. The earliest known Gnav-pack printed in Denmark is by Jacob Holmblad

. Others are known by C. Steen and C. L. Keiblinger. Originally Gnav is believed to have been a gambling game but during the 19th century it changed into a children's game played at Christmas. The game did not maintain popular appeal in Denmark after the 1920s.
Keiblinger Gnav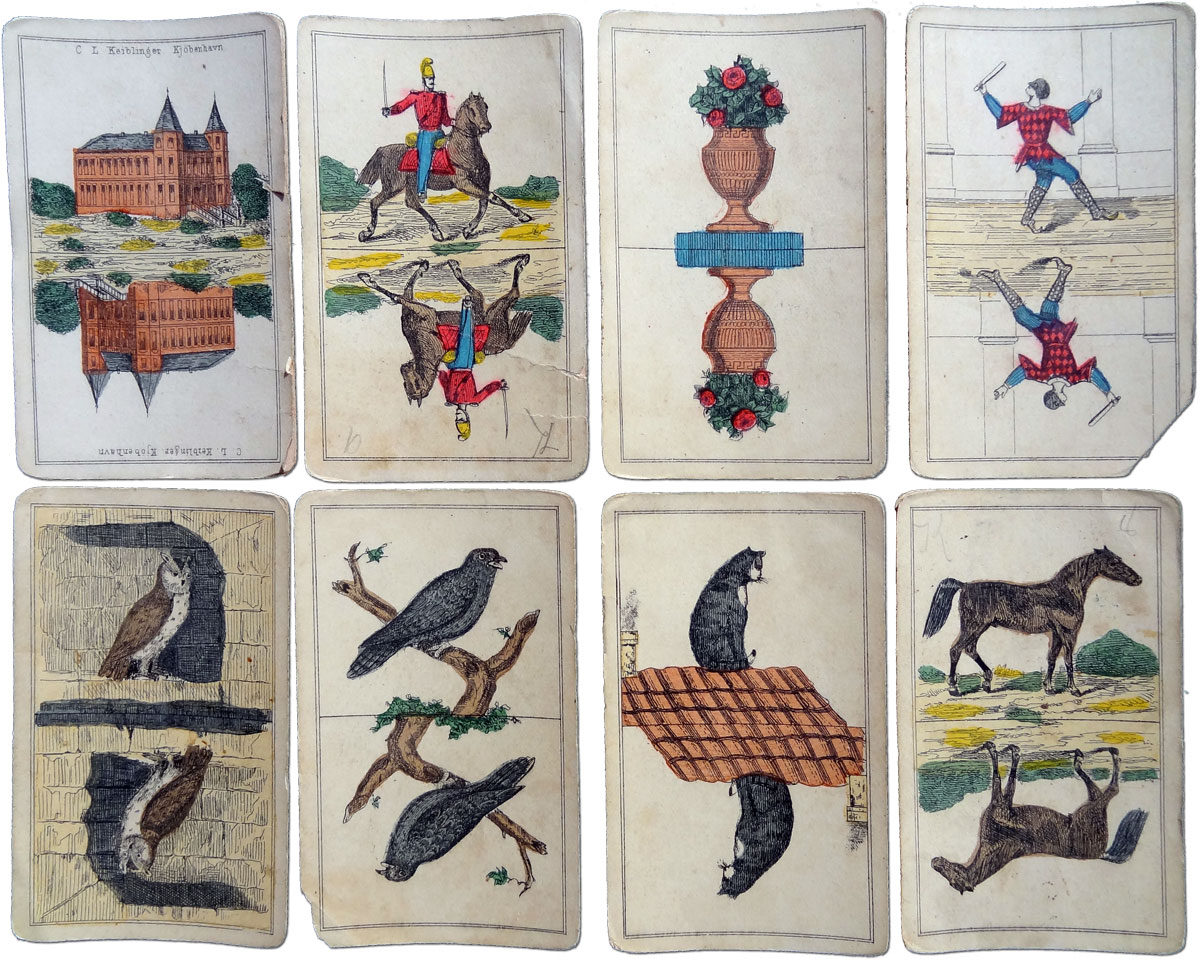 A Gnav deck consists of two of each of the following cards: the Cuckoo, the Horseman, the Cat, the Horse, the House, figure cards from 1-10 (or 1-12), the Garland (or zero), the Flowerpot, the Owl and the Fool. The Cuckoo is the highest card and the Owl the lowest.
Kort Gnavspil, C. Steen, c.1825-40
The box states "med nye figurer" (with new pictures/figures). Instead of the usual house card, where the manufacturer often shows their factory, Steen has used a well-known castle north of Copenhagen, the "Eremitage-slottet", a royal hunting castle. See the Box►