Published August 27, 2013
Updated March 08, 2022
Gnav
cards from an early 'Gnav' game made by C.L.Keiblinger, Copenhagen c.1860
Gnav cards were used in Denmark and Norway. It is not known exactly when the game first appeared. The earliest known Gnav-pack printed in Denmark is by Jacob Holmblad (1820-1837). Others are known by C. Steen and C. L. Keiblinger. Originally Gnav is believed to have been a gambling game but during the 19th century it changed into a children's game played at Christmas. The game did not maintain popular appeal in Denmark after the 1920s.
Keiblinger Gnav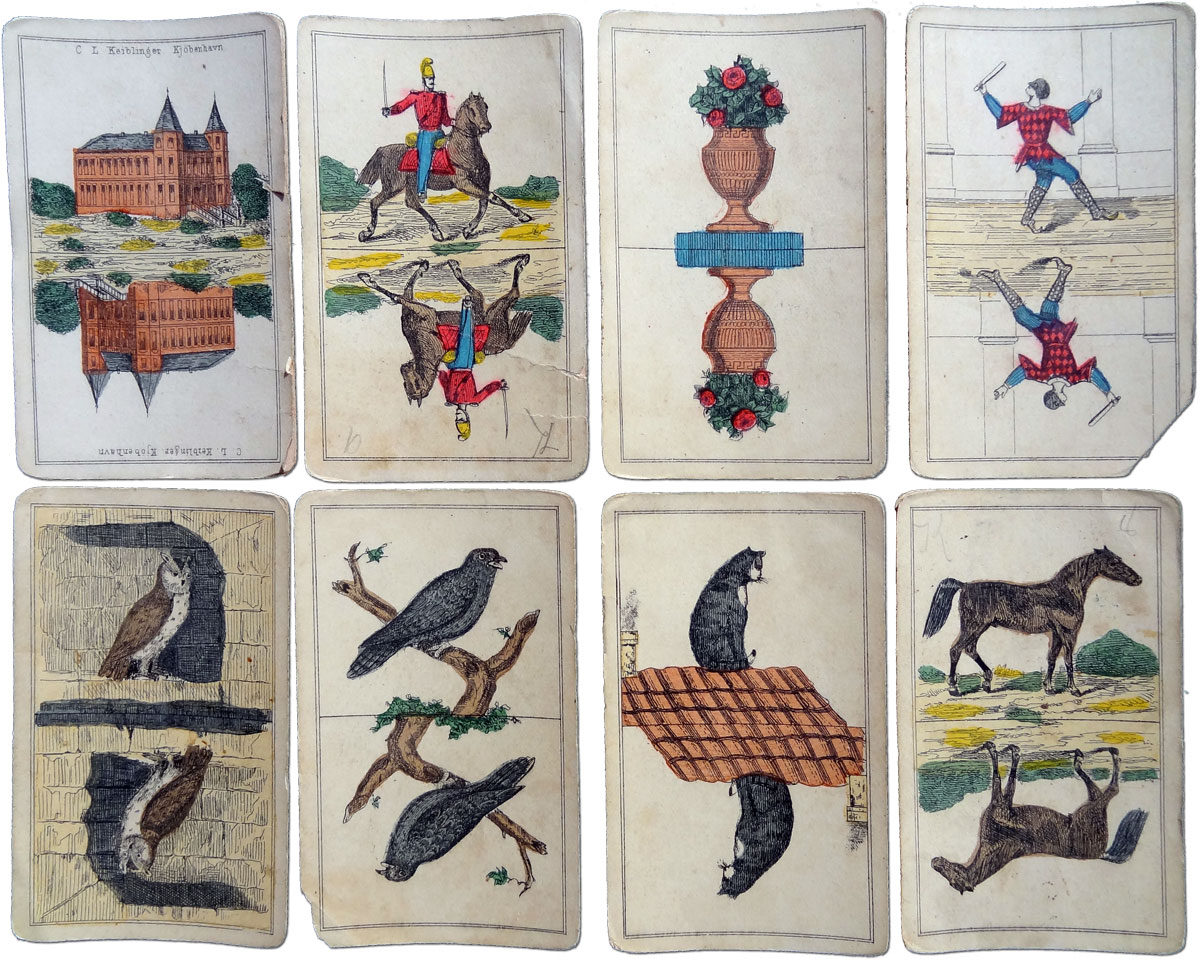 A Gnav deck consists of two of each of the following cards: the Cuckoo, the Horseman, the Cat, the Horse, the House, figure cards from 1-10 (or 1-12), the Garland (or zero), the Flowerpot, the Owl and the Fool. The Cuckoo is the highest card and the Owl the lowest.
Kort Gnavspil, C. Steen, c.1825-40
The box states "med nye figurer" (with new pictures/figures). Instead of the usual house card, where the manufacturer often shows their factory, Steen has used a well-known castle north of Copenhagen, the "Eremitage-slottet", a royal hunting castle. See the Box►
Member since February 01, 1996
View Articles
Curator and editor of the World of Playing Cards since 1996.