Published October 11, 2011
Updated March 13, 2018
Gnau
Gnau, a Norwegian Card Game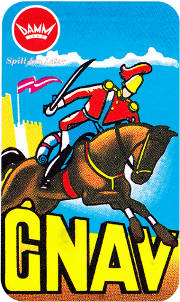 "Gnav" ~ a Norwegian Card Game
GNAV er et klassisk kortspill med aner helt tilbake til 1400-tallets Italia.
"Gnav" or "Gnau" is the Norwegian version of the old card game called variously "Cucu" (or "Cuccu") in Italy and "Gnau" (or "Gnav"), "Kille" or "Cambio" in Denmark, Norway and Sweden, where it is still played. The pack consists of two series of picture cards and two series of numerals; the exact number of cards and the design and composition of the picture cards varies from country to country. The picture cards are almost as amusing as animal tarots or fortune-telling cards.
In Denmark the game did not remain popular after the 1920s and appears virtually extinct in Denmark, but you may procure this deck in practically every large bookshop in Oslo.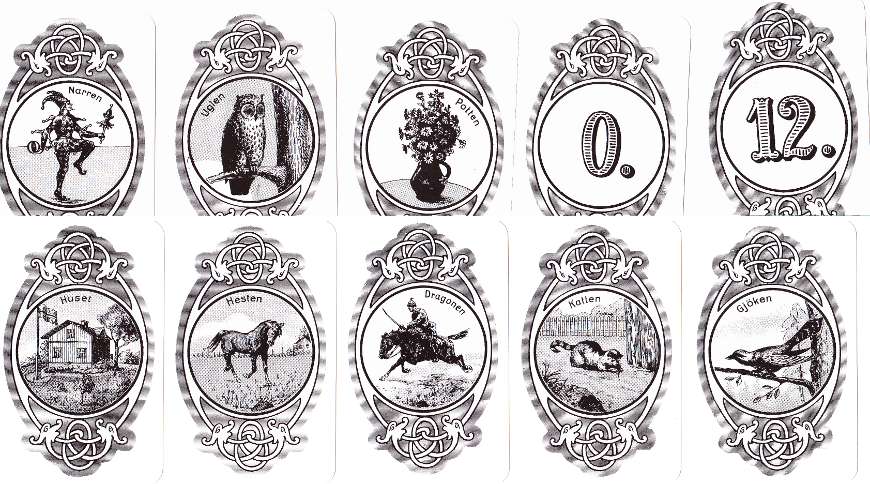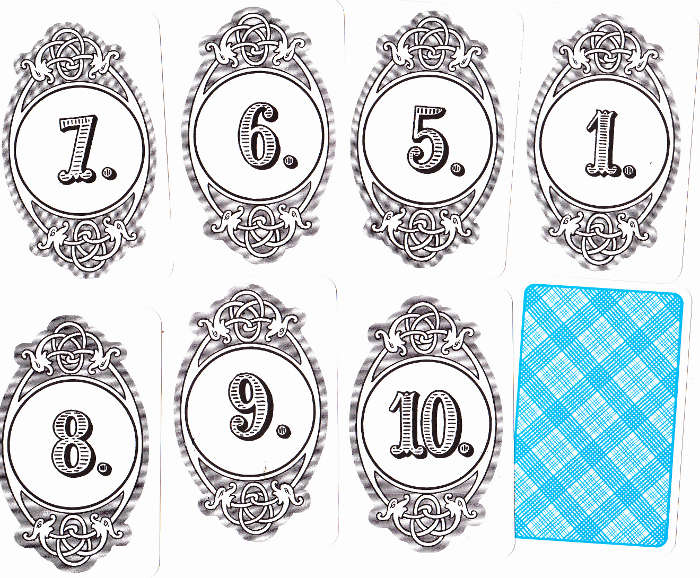 See also: Black Peter Cromy Card Games Happy Families Jack-of-all-Trades Hijitus Hee Trading Co Illustrated Proverbs Jaques' Happy Families Noddy Happy Families Pekka-Peli Peruvian Animals Quartet Reshuffle Walt Disney Zoo Comics
Member since February 01, 1996
View Articles
Curator and editor of the World of Playing Cards since 1996. He is a former committee member of the IPCS and was graphics editor of The Playing-Card journal for many years. He has lived at various times in Chile, England and Wales and is currently living in Extremadura, Spain. Simon's first limited edition pack of playing cards was a replica of a seventeenth century traditional English pack, which he produced from woodblocks and stencils.