Contraband by Pepys Games was first published in the early 1950s and was to become one of the most popular Pepys games of this period. There were at least 3 later editions and some of the changes are shown below. The object of the game is to smuggle contraband through customs and avoid paying duty on articles represented by the cards.
Interestingly nylon stockings are one of the duty-payable goods, an item greatly prized in the immediate post war years!
1st Edition
The first edition has blue card backs and no captions with duty or fines on the goods cards. The Whisky bottle has the name "Whiskey" on it; later editions corrected it to "Whisky" (the spelling with an "e" is Irish).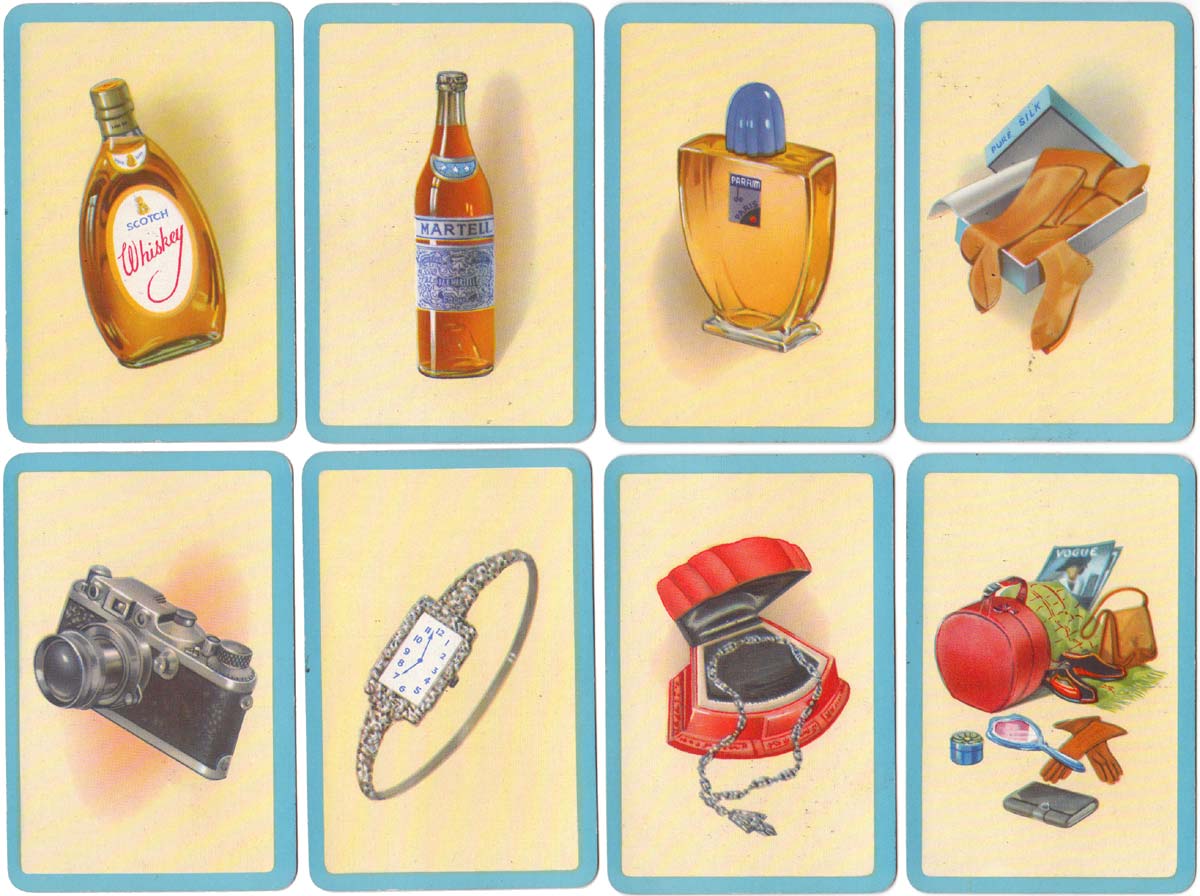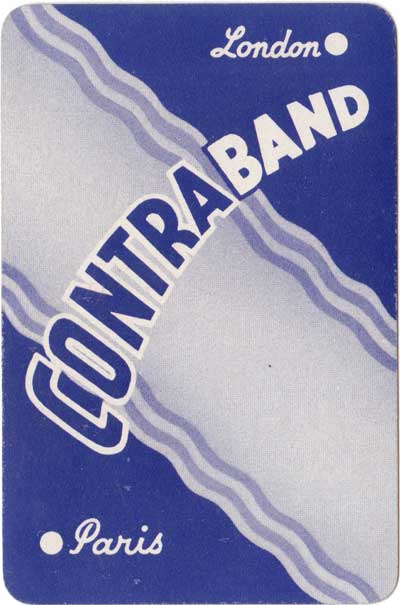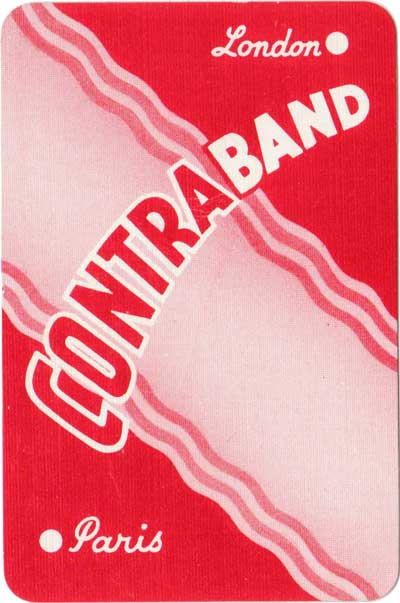 2nd Edition
The second edition has the duty values and fines printed on the cards and has red backs.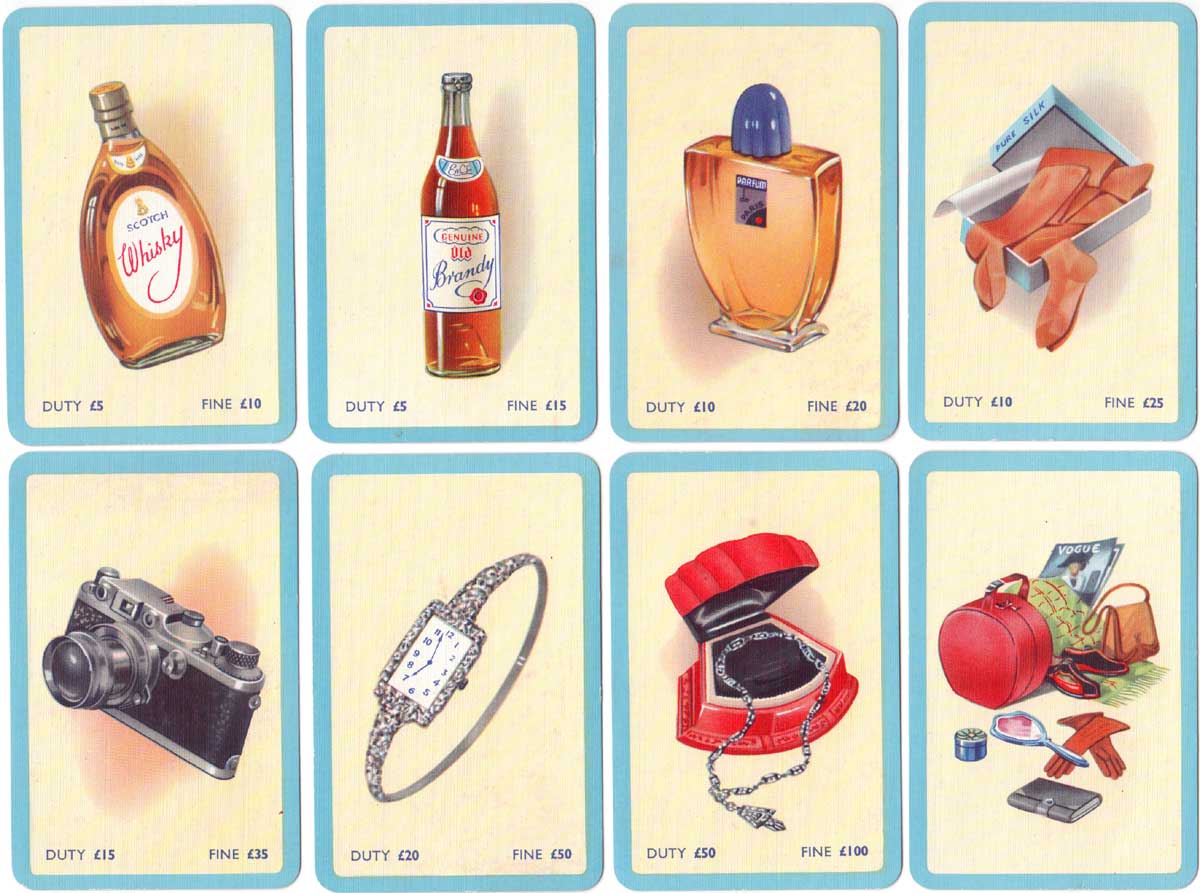 3rd Edition

A Scandinavian version of the game was published in Finland by Forlag Bildkonst, c.1958► Contraband is also produced in facsimile by Lagoon Games.