Published January 05, 2017
Updated May 01, 2017
I. Schenck, Nuremberg
I. Schenck, Nuremberg, late XVIIIth century
Playing cards printed from woodblocks by I. Schenck*, Nuremberg, late 18th century. The deck is a fine example of German standard cards derived from the Paris pattern but without the traditional names on the court cards. The cards are hand coloured with stencils in five colours but the black stencilling is a little messy in places. The king of diamonds has the maker's name I. Schenck. Also, the jack of diamonds has a lettter 'S' on the halberd. The queen of clubs indicates the city where the cards were made, Nuremberg (German: Nürnberg), and the king of hearts features a Nuremberg coat-of-arms.
* There were three makers in Nürnberg that used "I. Schenck" on their cards, the father and his two sons. The father's name was actually Johann Heinrich Schenck, but he sometimes used only the "I" on his cards. He is mentioned in Nürnberg as a journeyman in 1742 and 1751. Between 1755 and 1759 he became a master, and probably worked until 1787 when he died. The sons are Johann and Johannes, which may sound strange but is correct. Johannes became a master in 1772. He died in the same year as his father, 1787. Johann became a master in 1784, and died in 1839. The cards may have been made by any of them, but I guess that it was one of the sons. The cards were most probably made before 1800, as Johann Schenck produced similar double-headed cards later. Cards like these were first imported from France and then produced almost everywhere in Germany for local use. Notes courtesy Peter Endebrock.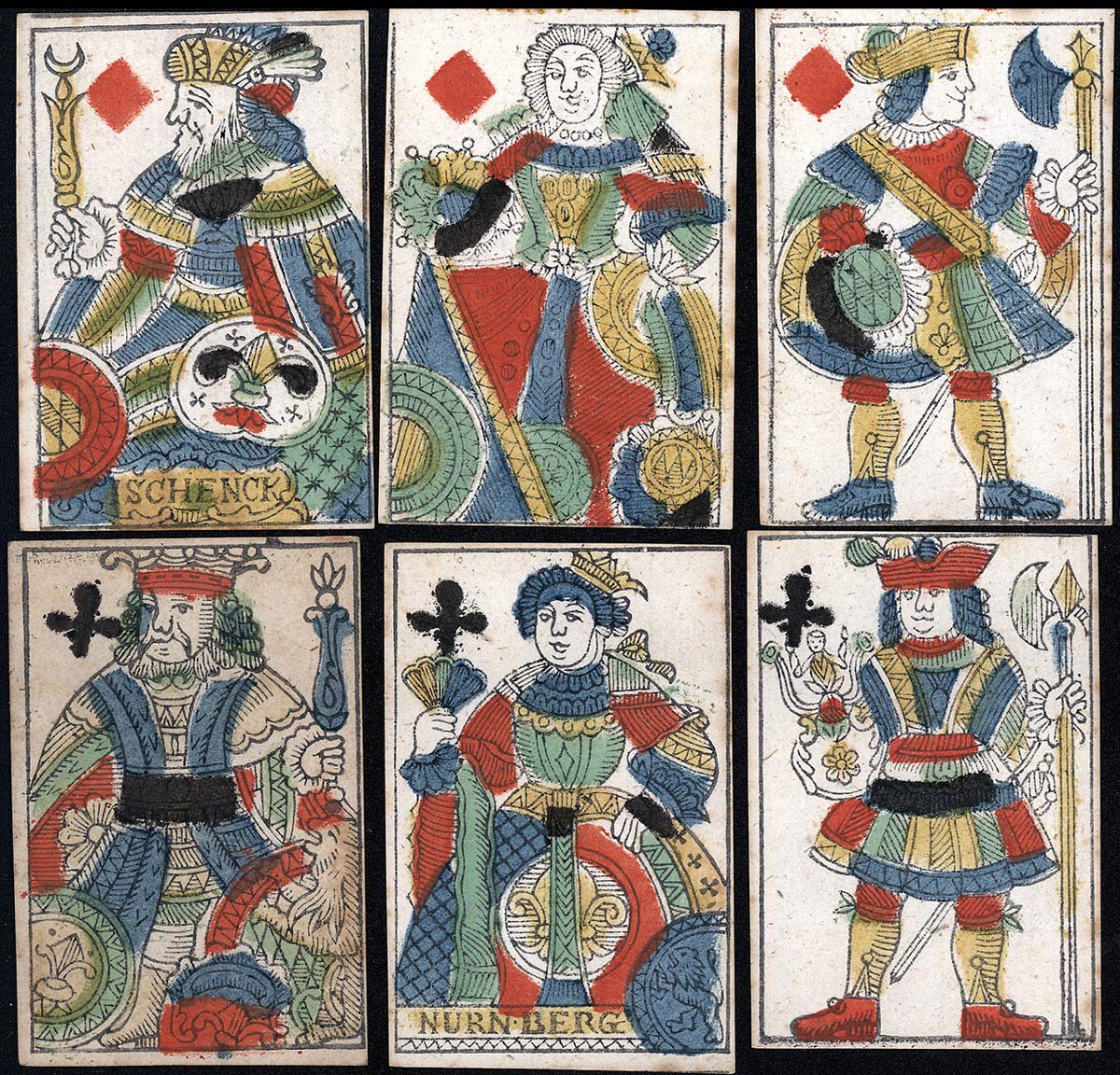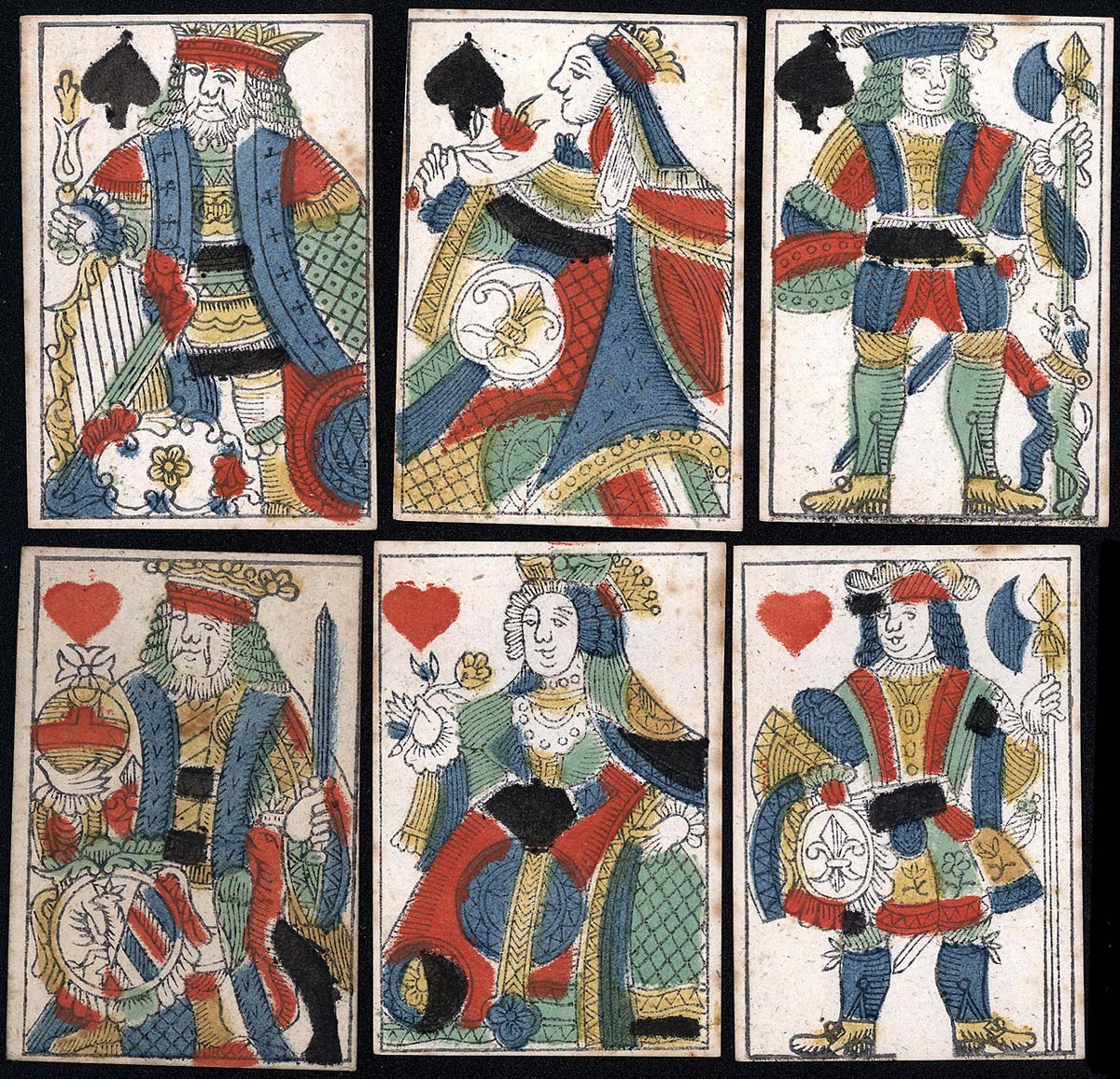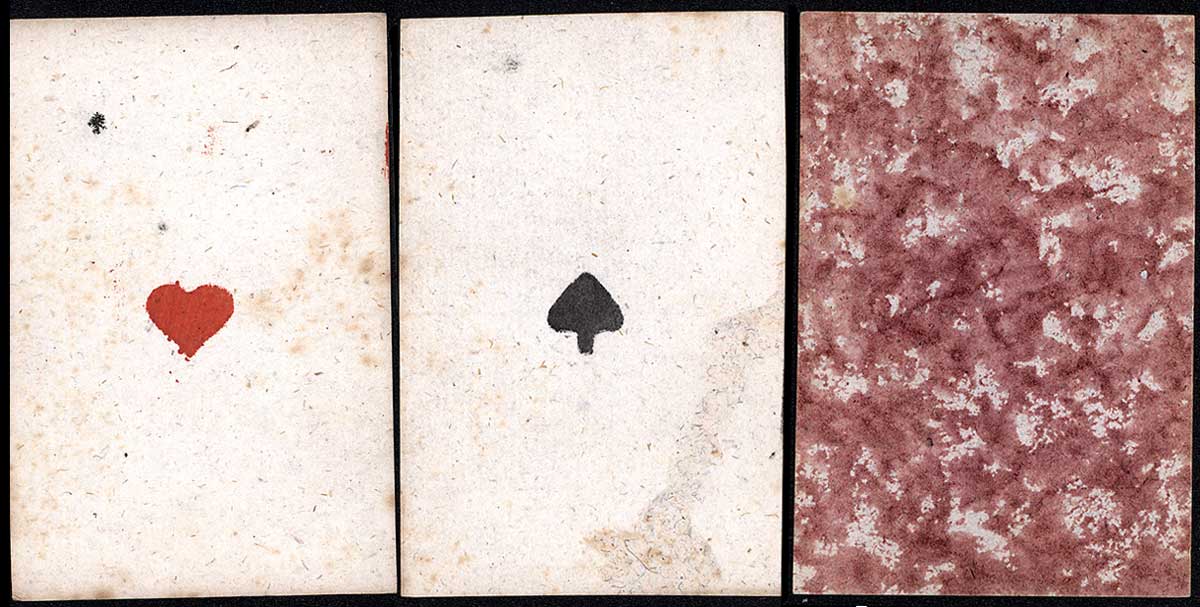 Member since February 01, 1996
View Articles
Curator and editor of the World of Playing Cards since 1996.