Published February 09, 2021
•
Updated June 21, 2022
Gambling and Vice in the Middle Ages
Gambling and Vice in the Hours of Charles V: card-playing in the local tavern
The month of September in the Book of Hours of Charles V, produced in Paris around 1500, has a miniature painting showing the sinner gambling accompanied by two women. Playing cards can be seen arranged on the table, along with money and other items. One of the women is distracting him whilst the other cheats. This is a frequent theme in Northern European medieval art. The moral message is that not only is he losing his soul but also all his goods, leading to misery. A libra sign is shown at the top left-hand corner. The right-hand miniature depicts salvation through prayer.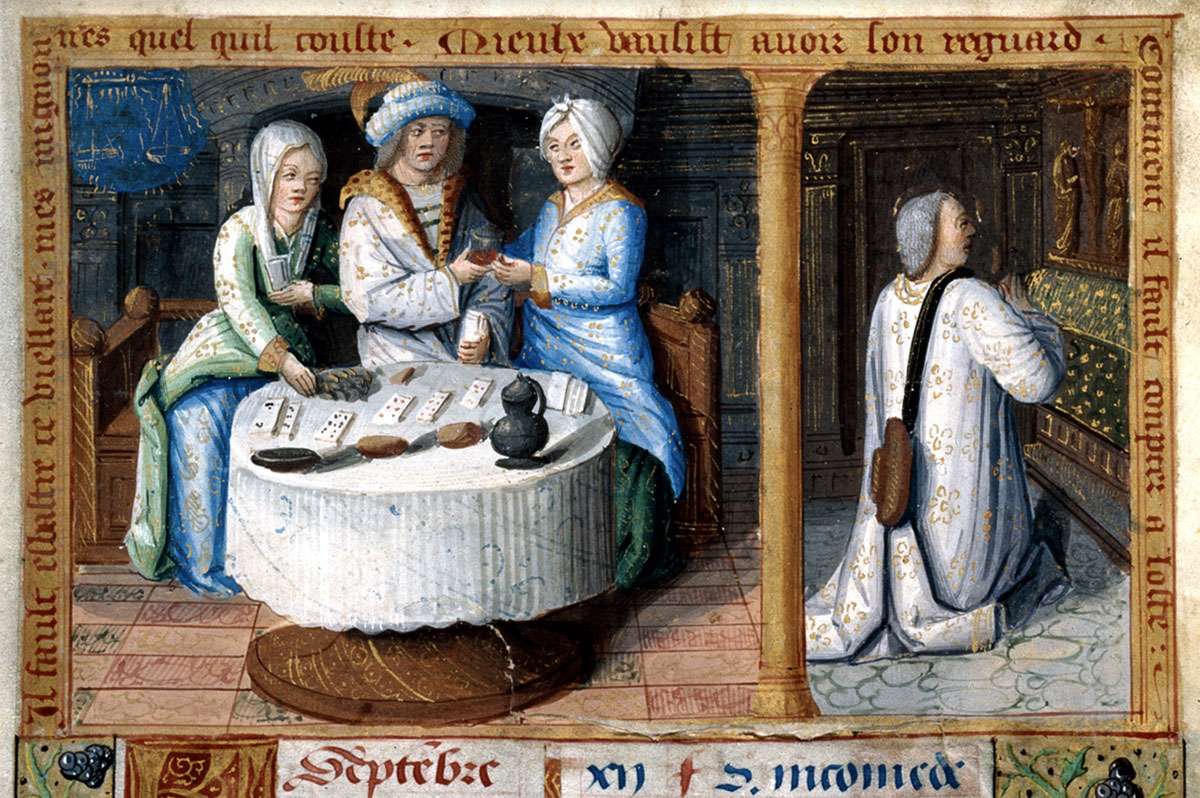 Apart from the theological meaning, the illustration offers what was most probably a typical scene in taverns or public houses of that time.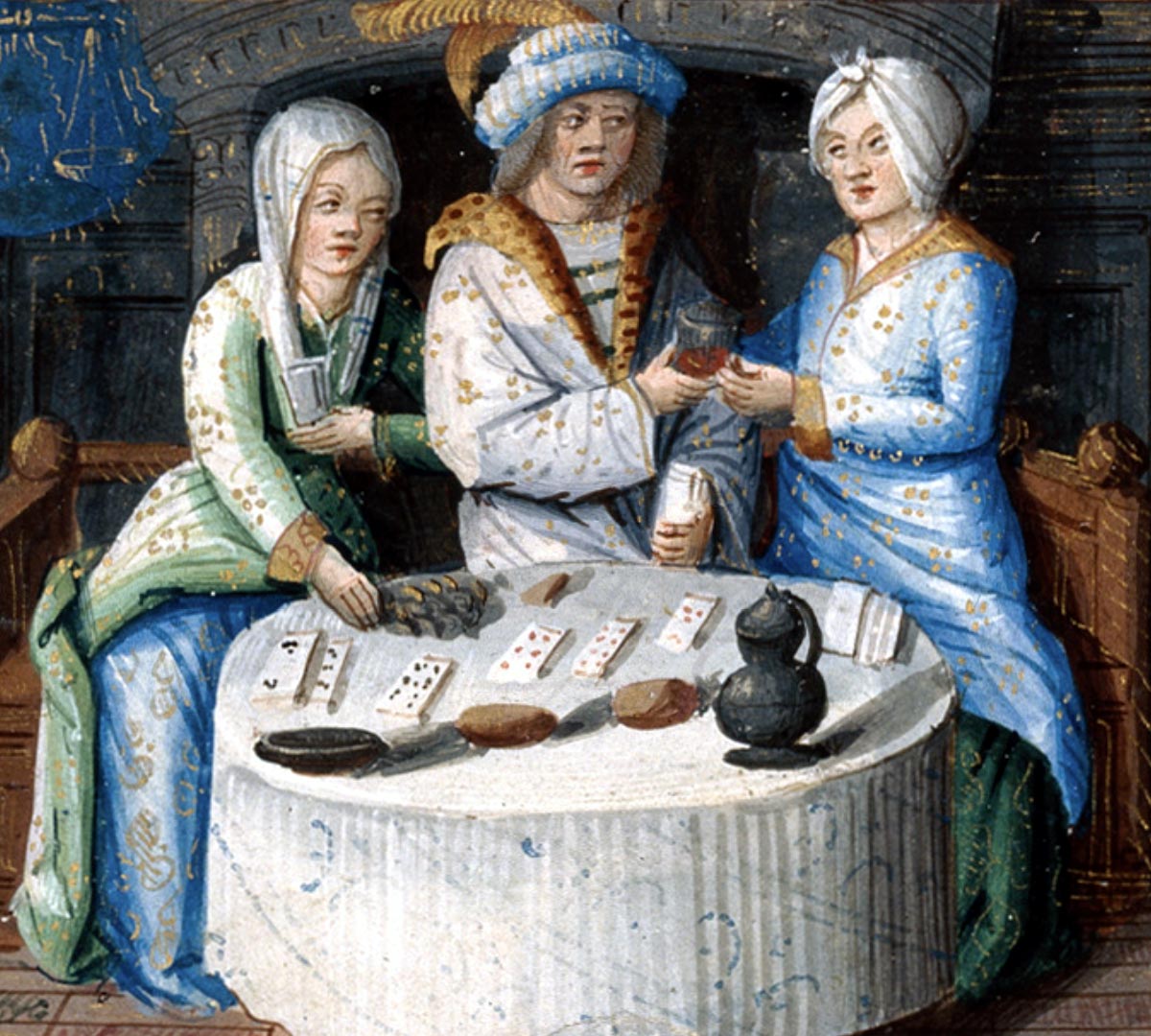 ---
Further Thoughts
"La primera conclusión es que todo el mundo jugaba a las cartas a pesar de que estaba prohibido jugar apostando"... more →
Member since February 01, 1996
Founder and editor of the World of Playing Cards since 1996. He is a former committee member of the IPCS and was graphics editor of The Playing-Card journal for many years. He has lived at various times in Chile, England and Wales and is currently living in Extremadura, Spain. Simon's first limited edition pack of playing cards was a replica of a seventeenth century traditional English pack, which he produced from woodblocks and stencils.