Published December 08, 2017
Updated March 20, 2022
Hermanos Solesi
"Money Bag" pattern by Hermanos Solesi, late 18th c.
Spanish National Pattern / "Money Bag" Type
Money Bag pattern by Hermanos Solesi (Caietano and Pedro Maria Solesio), Genoa, late 18th c. The Fratelli Solesio factory in Genoa supplied regional patterns to many overseas markets. Once their reputation had been established, the name Hermanos Solesi (or Solesio) was used in the Spanish speaking markets. In this example, the ace of coins has the arms of Spain with two scrolls reading "Hermanos Solesi". However, the sota (or Jack) of coins holds a bag full of money in his right hand, which, along with other features, is a distinctive variation of the Spanish National pattern, associated primarily with Italian card makers from the Finale Ligure region.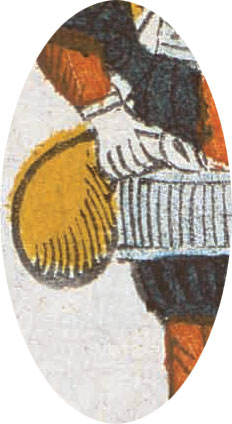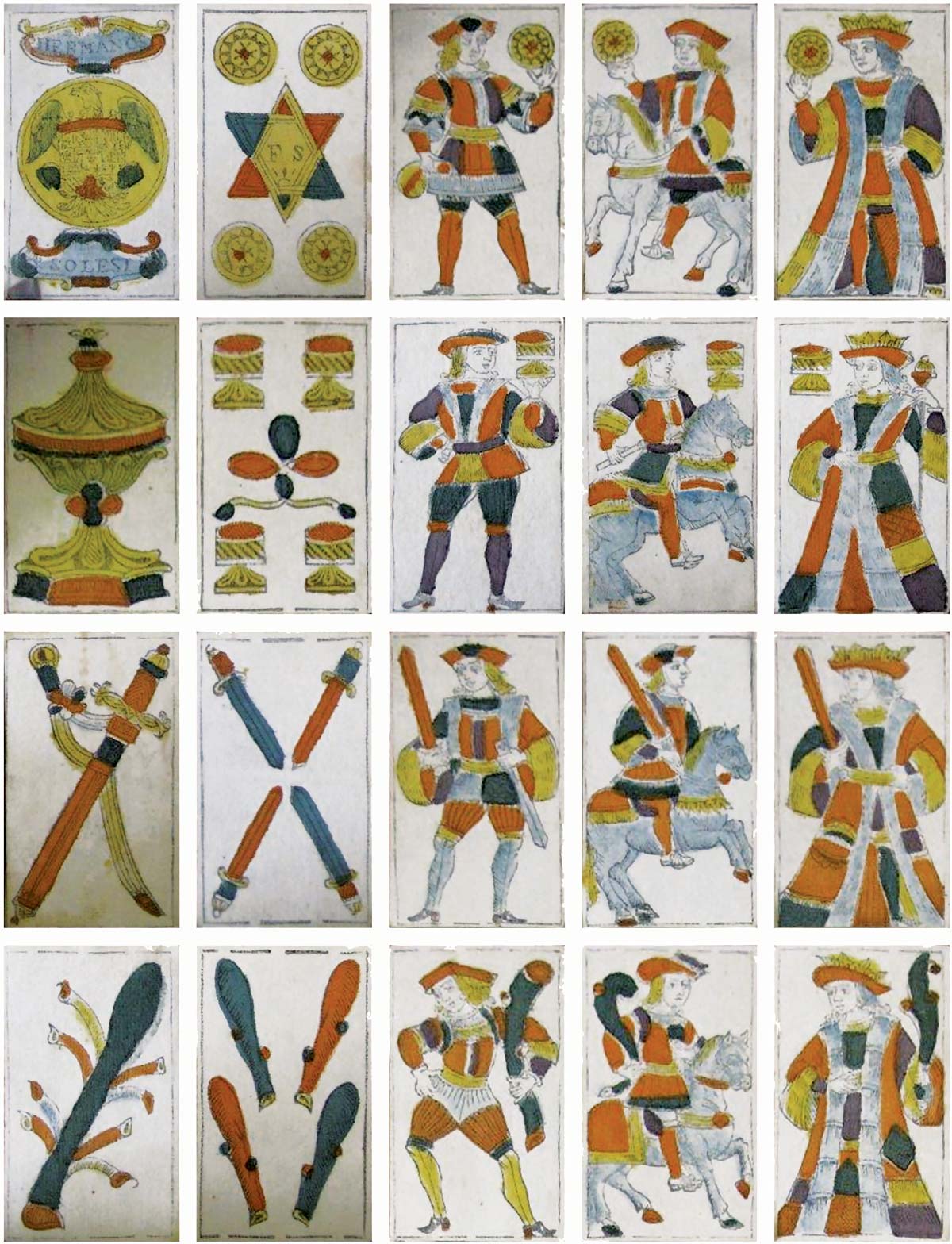 The Fratelli Solesi playing card factories in Genoa exported their wares far and wide. In this way, examples of this pattern reached Spanish dependencies in Manila (Philippines), Peru and Mexico, where, due to its popularity, were sought after and imitated by local manufacturers. This became a challenge for the Official Spanish monopoly in those territories to cards produced in the Royal factory at Macharaviaya (Malaga). The Money Bag pattern also appeared at the Impressão Régia (Lisbon) via Lorenzo María Solesio, Félix Solesio's older brother, who worked there. Examples are also known produced by Félix Solesio himself. Surprisingly, in spite of its popularity, this pattern was not produced at the Royal factory at Macharaviaya.
Another Example
"Baraja que viene de Europa y cuesta dos reales".

Member since February 01, 1996
View Articles
Curator and editor of the World of Playing Cards since 1996. He is a former committee member of the IPCS and was graphics editor of The Playing-Card journal for many years. He has lived at various times in Chile, England and Wales and is currently living in Extremadura, Spain. Simon's first limited edition pack of playing cards was a replica of a seventeenth century traditional English pack, which he produced from woodblocks and stencils.