Published January 09, 2020
•
Updated June 18, 2022
New Figures by A. I. Charlemagne, 1862
"Renaissance" playing card designs by A I Charlemagne, 1862.
"New Figures" playing cards from a set of watercoloured drawings by Adolf Iosifovich Charlemagne, a Russian painter of historical and battle scenes, 1862. All the court cards wear medieval costumes, so the pack is often called "in the style of Renaissance". A major innovation was that the faces acquired distinguishable emotiveness, thoughts and feelings peculiar to each portrait.
It appears that these sketches were not accepted by the management of the Card Factory at the Imperial Educational House, so they were never printed by the Imperial playing card factory. However, in 2018 the Russian Playing Card Society, together with Makwell, published an enhanced version based on Charlemagne's sketches, with the addition of 2 jokers, a background pattern, elaborate indices and sparkling gold foil.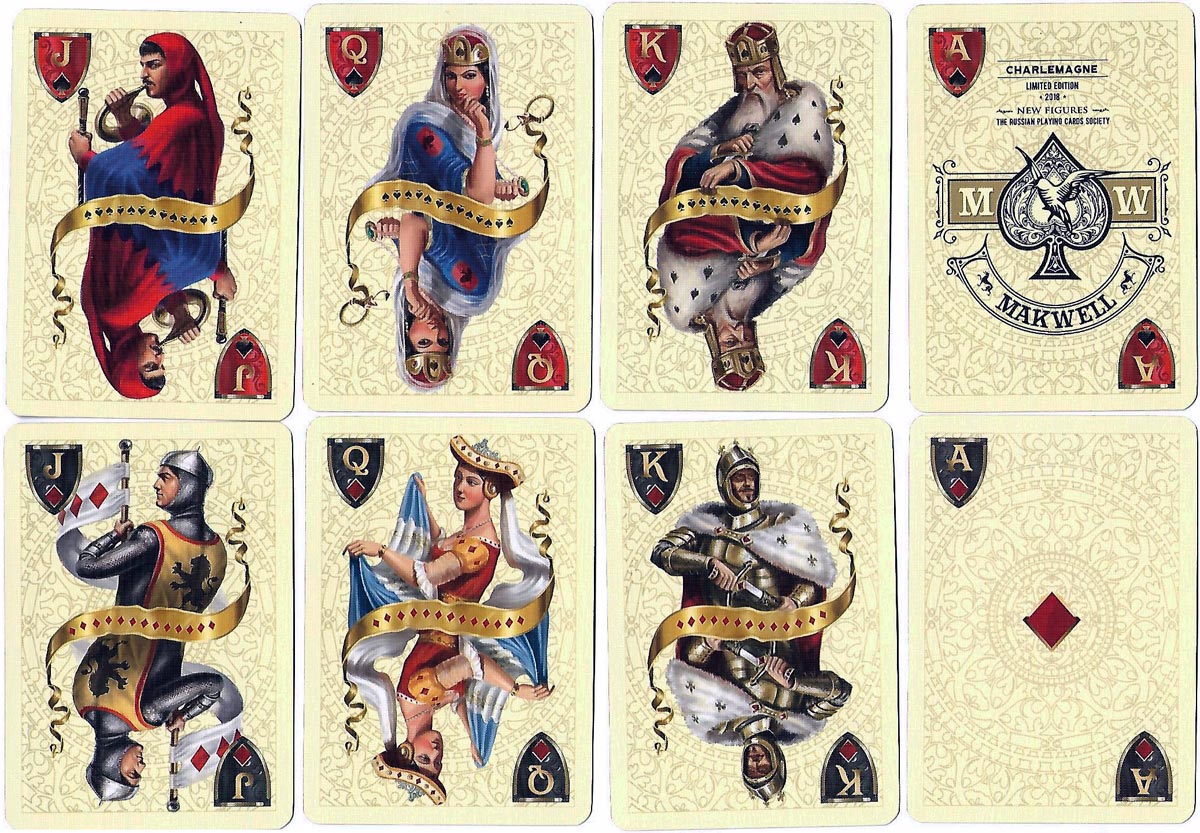 ---