Published April 09, 2012
Updated March 14, 2022
Baraja Edad Media
Baraja Edad Media, fantasy Spanish-suited medieval playing cards published Mas-Reynals, Barcelona, 1993. Designed by M. Malé and illustrated by V. Maza.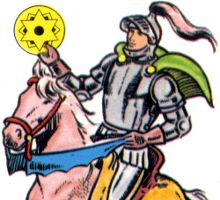 Baraja Edad Media, 1993
Mas-Reynals / Varitemas S.L., Vilassar de Mar, Barcelona, Spain
This fantasy Spanish-suited medieval pack of playing cards was published by Mas-Reynals in 1993, designed by M. Malé and illustrated by V. Maza. This follows a tradition amongst many manufacturers of producing a fantasy medieval design. The firm was founded in 1989 by Miguel Mas Reynals and today trades as Varitemas, S.L. producing a range of paper products including folders, albums, playing cards, etc. Earlier decks have the name 'Mas-Reynals', but today Varitemas S.L. produce a range of decks including Poker, Spanish-suited, souvenir packs, miniature cards and children's card games.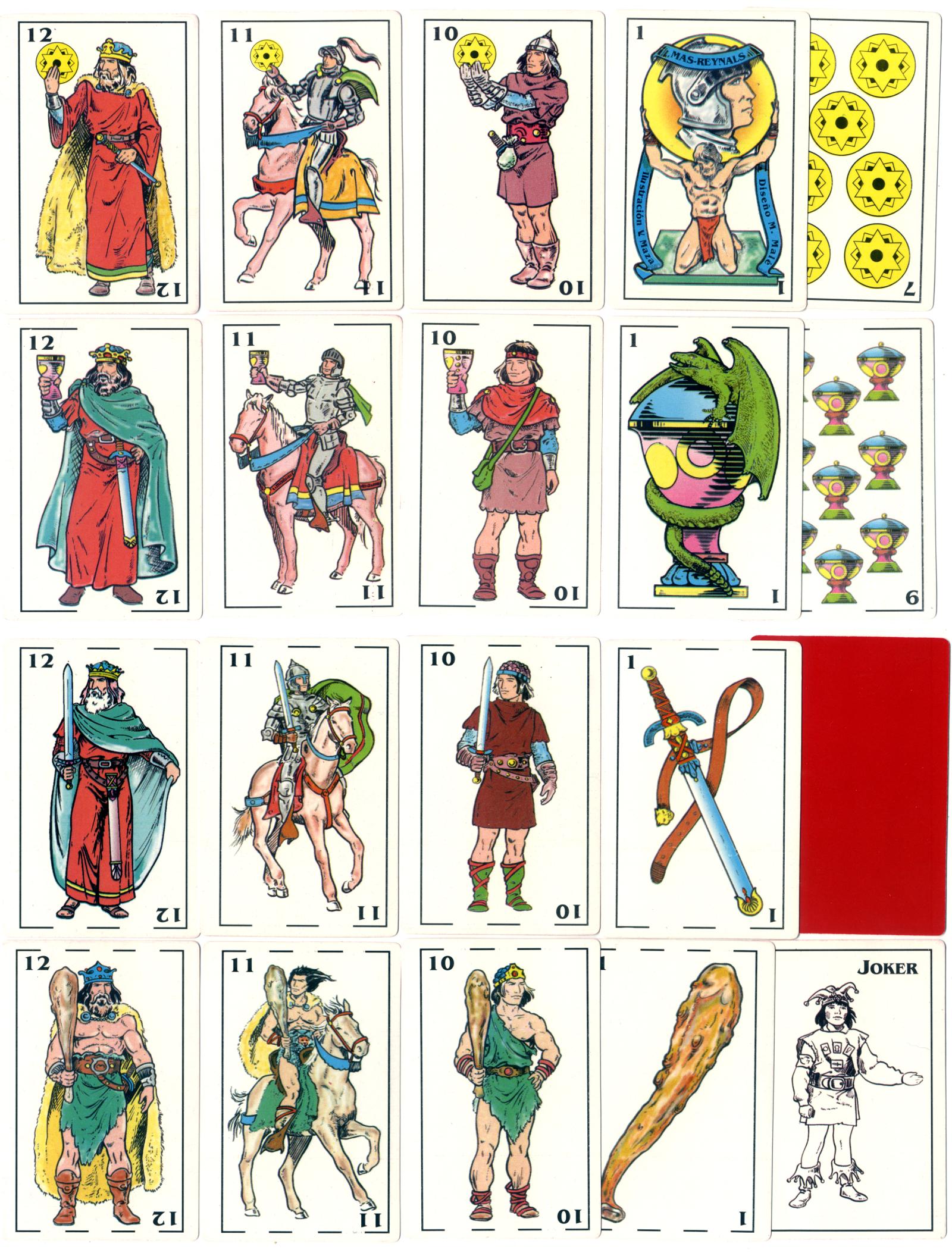 Member since February 01, 1996
View Articles
Curator and editor of the World of Playing Cards since 1996.