Published July 03, 1996
•
Updated July 29, 2023
Baraja Morisca — Early XV century playing cards
Primitive Latin suited pack, dated by paper analysis as early XV century, which makes this one of the earliest known surviving packs of playing cards.
"Baraja Morisca" ~ an early suit system
This 48-card gothic era pack is preserved in the Fournier Museum at Vitoria-Gasteiz (Spain). It was originally classified as Italian, but this identification has been revised to "probably Catalan origin". The estimated date has also been narrowed down to c.1400-1420.
These are popular, more democratic playing cards, rather than luxury hand-painted cards for the élite. Making cards economically from woodblocks is easier when packs have either 40 or 48 cards (2 x 24) instead of 52 cards. That's why, after the early 1400s, Spanish-suited packs typically dropped the 10s and had pip cards 1 to 9, along with three court cards (10, 11, and 12).
The cards were coloured by a technique known as 'a la morisca' which involved using the fingers dipped into the pigment. As their popularity spread, new methods of production were discovered to produce packs of playing cards more cheaply.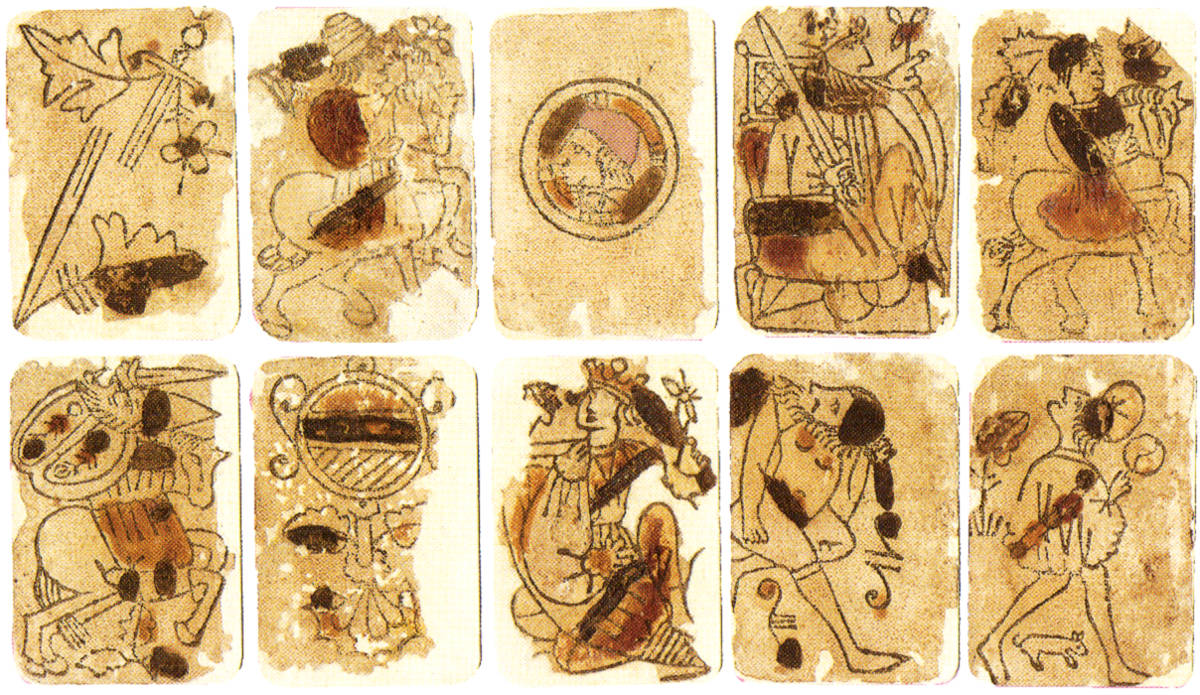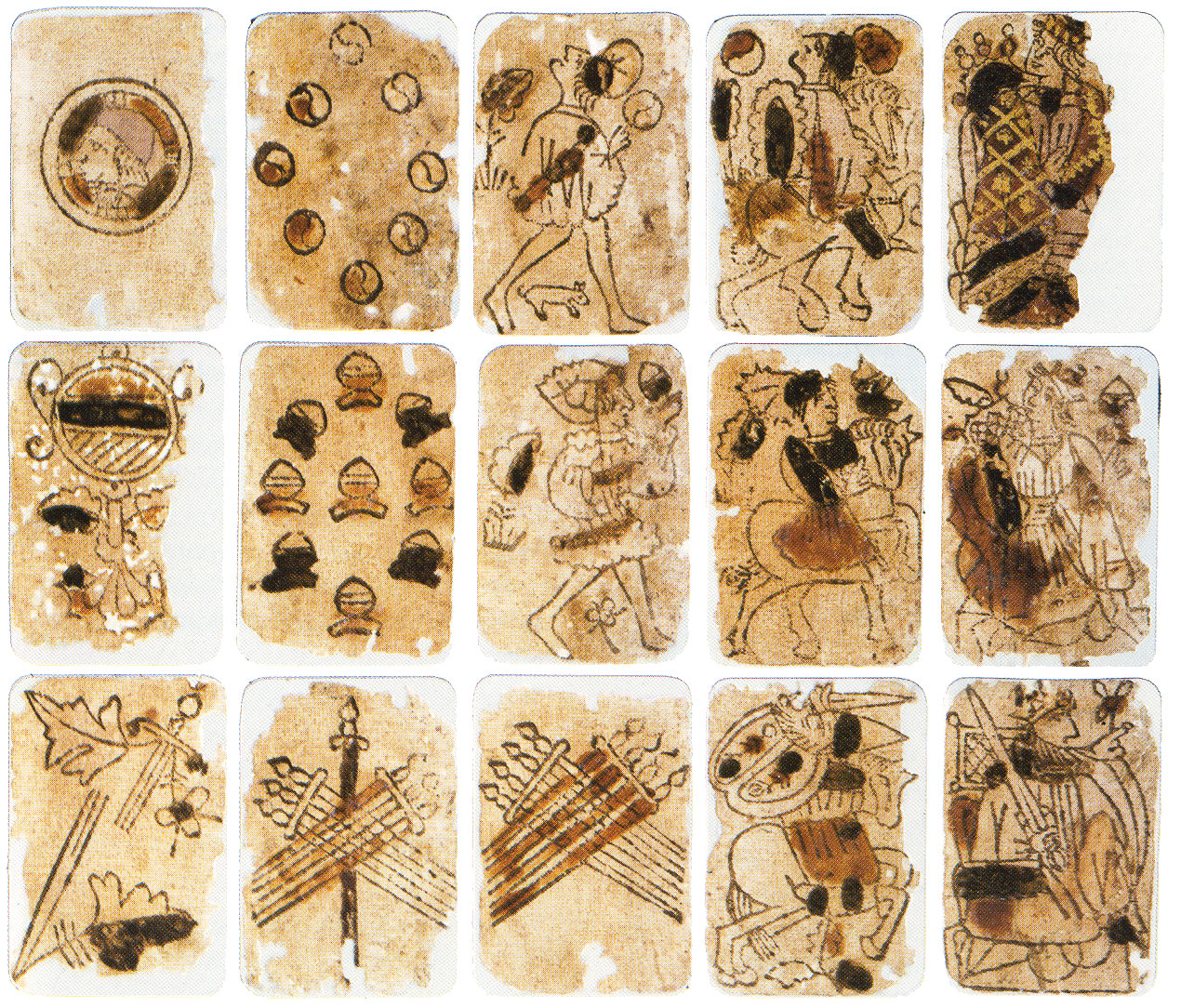 The cards show lingering evidence of a suit system derived from early Arabic cards originating from the Mamluk Sultanate, which in turn spread to various parts of Europe during the 15th century. It seems that the original 52-card format was adjusted to 48 cards for practical reasons when woodblock printing was adopted to mass-produce cards. The cavalier of swords holds a double-panelled Saracenic shield which was common in Muslim-occupied Spain at that time, with a kind of double tassel made of silk and feathers. Thus the artist was copying what s/he could see in real life.

See Online Catalogue of the Museo Fournier de Naipes de Álava►
Member since February 01, 1996
Founder and editor of the World of Playing Cards since 1996. He is a former committee member of the IPCS and was graphics editor of The Playing-Card journal for many years. He has lived at various times in Chile, England and Wales and is currently living in Extremadura, Spain. Simon's first limited edition pack of playing cards was a replica of a seventeenth century traditional English pack, which he produced from woodblocks and stencils.