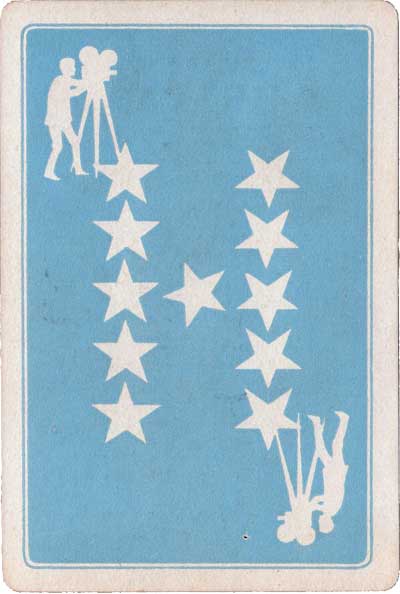 Jigstar by Murphy Games Ltd, 1936.
This is an unusual jig-saw type card game based on film stars from the 1930s. There are six sets of cards numbered 1 - 8 and each set can be arranged to make a figure of a film star. Players collect cards belonging to one figure and place them face up on the table. For further details see the Rules►
Click any of the sets below to see the assembled figure.
Charles Laughton from "The Private Life of Henry VIII" 1933
Freddie Bartholomew from "Little Lord Fauntleroy" 1936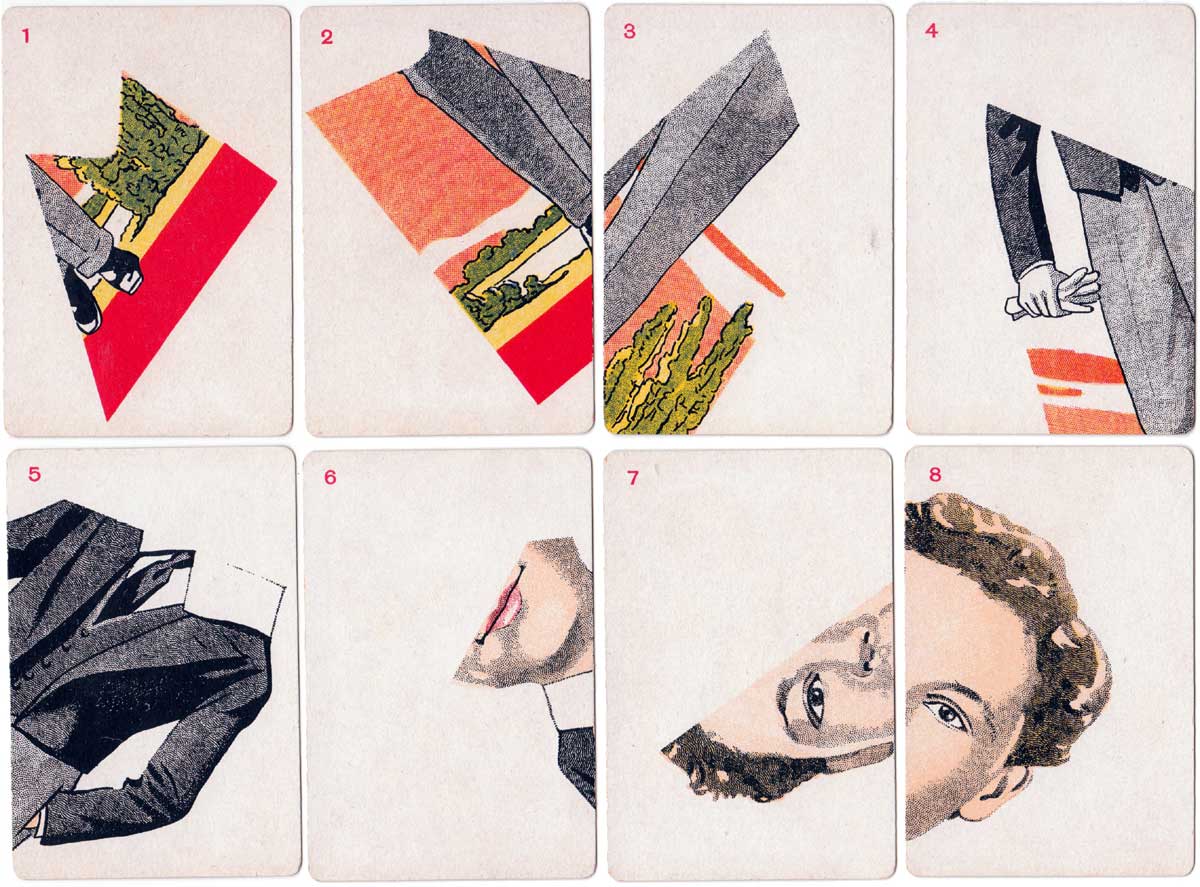 Ginger Rogers from "Follow the Fleet" 1936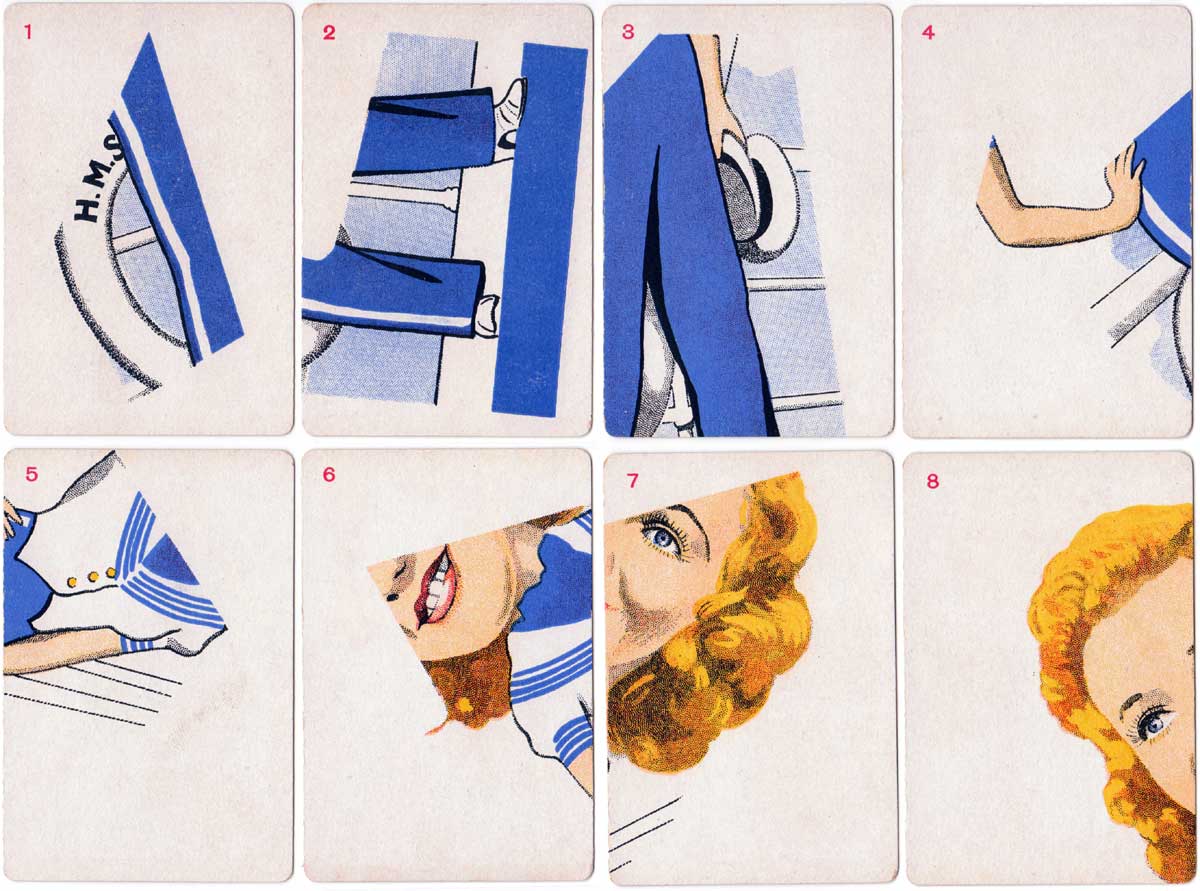 Fred Astaire from "Top Hat" 1935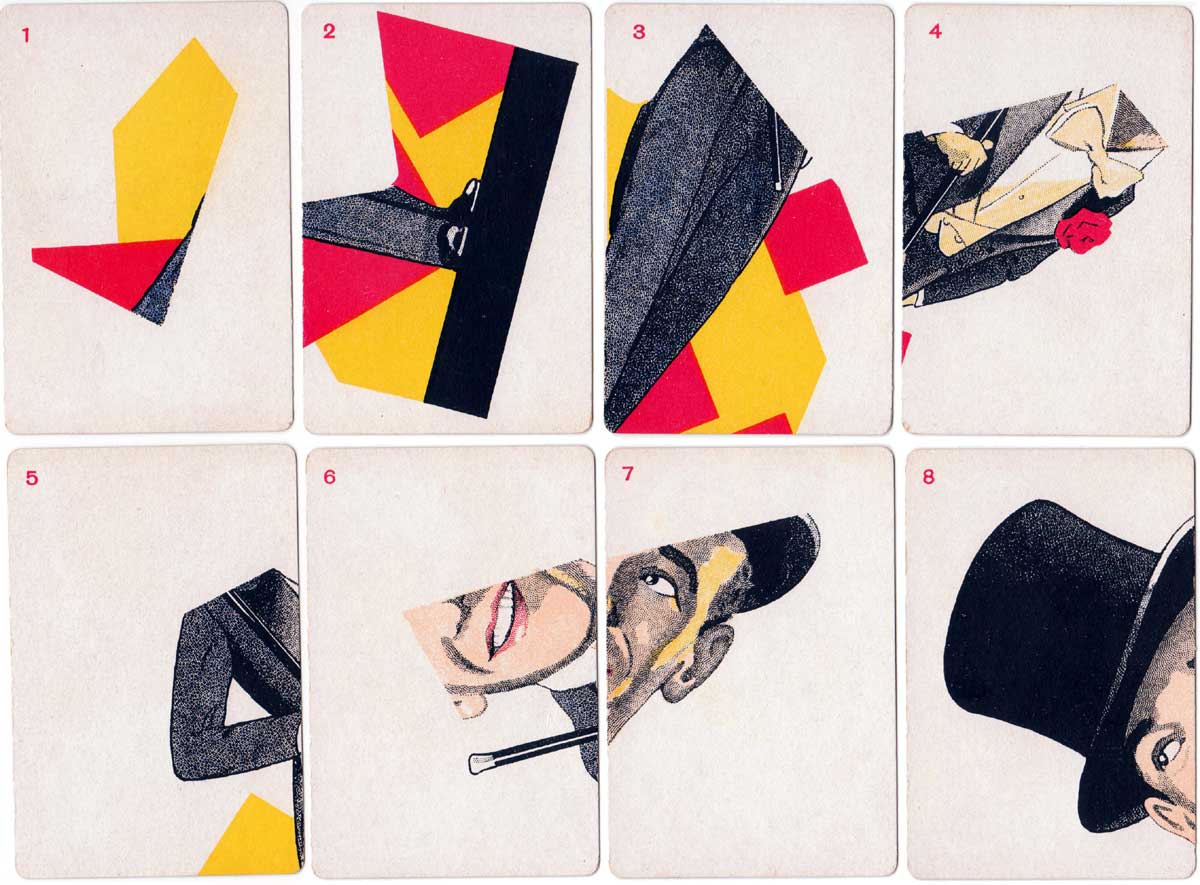 Charlie Chaplin from "Modern Times" 1936
Shirley Temple from "Captain January" 1936