Published April 25, 2011
Updated May 28, 2022
Johann Herrl
Tarock deck made by Johann Herrl in Graz 1815.

Tarock deck made by Johann Herrl in Graz 1815
French-suited, double-ended Tarock deck made by Johann Herrl, Graz 1815. Austrian tax stamp 1815, woodcut, stencil coloured, 54 cards. There are four court cards in each suit: King, Queen, Cavalier and Jack - most tarocks depict chimera, exotic or mythological scenes on the trumps. Tarots with French suit signs (hearts, diamonds, clubs and spades), usually called "Tarok" or "Tarock", appeared around 1750.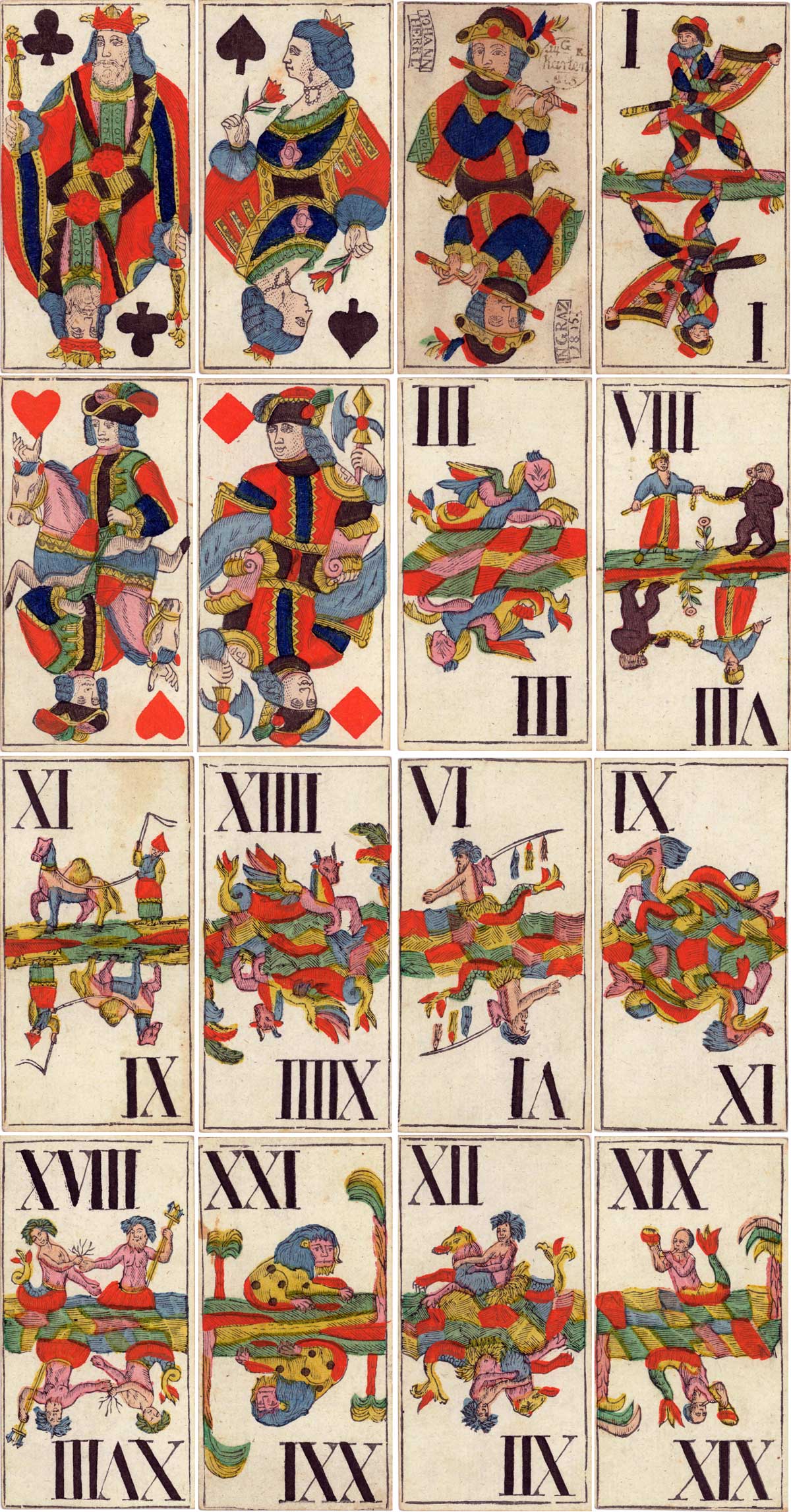 Member since February 01, 1996
View Articles
Curator and editor of the World of Playing Cards since 1996. He is a former committee member of the IPCS and was graphics editor of The Playing-Card journal for many years. He has lived at various times in Chile, England and Wales and is currently living in Extremadura, Spain. Simon's first limited edition pack of playing cards was a replica of a seventeenth century traditional English pack, which he produced from woodblocks and stencils.