Cheery Families by De La Rue & Co., Ltd, c.1890
Designed by Richard Doyle Happy Families' genre which had become popular following the publication of Jaques' Original Happy Families in c.1850. Richard Doyle also designed "Stop Thief" and "Spin & Old Maid" card games for De la Rue.

and registered in 1893, the game was first issued with either dark green or pale green backs. This is De La Rue's contribution to the '
Richard 'Dick Kitcat' Doyle

was uncle to Sir Arthur Conan Doyle. He was a gifted artist and began from an early age to illustrate juvenilia and books for family circulation. He went on to illustrate for Dickens, Thackeray, Ruskin and Punch magazine and became almost a household name. Doyle's cover design for Punch was used until 1954.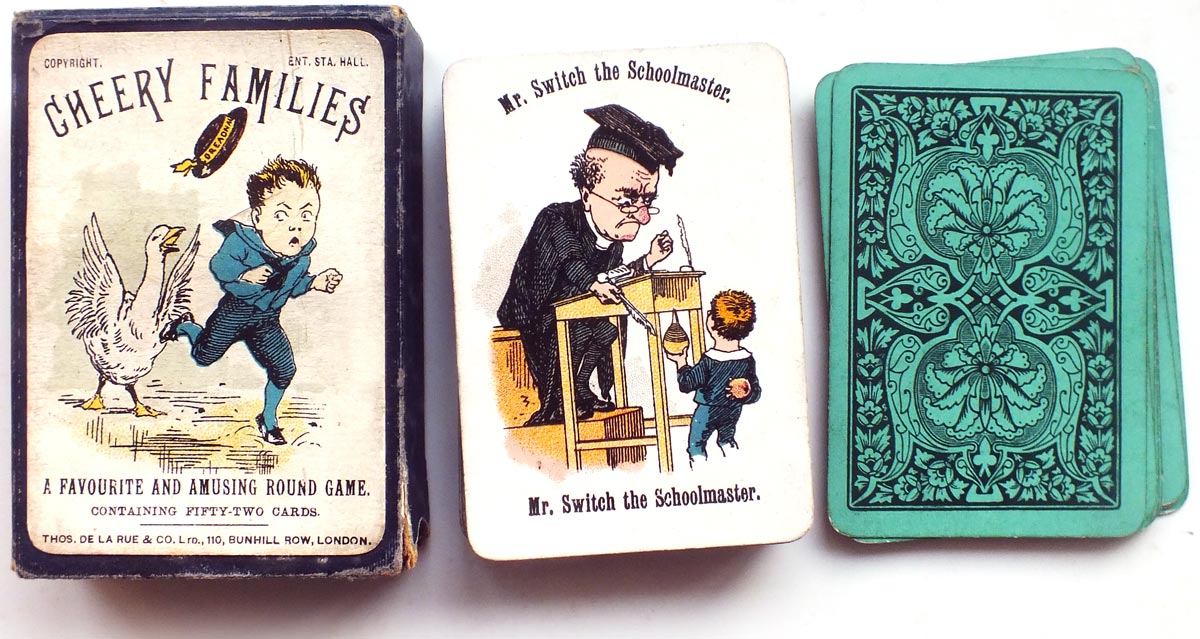 Later Editions
In the late 1930s Gibson published a red and black version, renamed "Happy Families", with blue pattern backs in 24 and 44 card editions. At some time near then Gibsons also published a 52 card edition for Marks and Spencer with the complete set of all the original characters (in the red and black colours) and a jazzy new back design. The same treatment was also applied to the De La Rue Snap cards contemporary with the Cheery Families.