Published December 21, 2013
•
Updated July 04, 2023
German Saxon Pattern
The German Saxon Pattern or "Schwerdter Karte".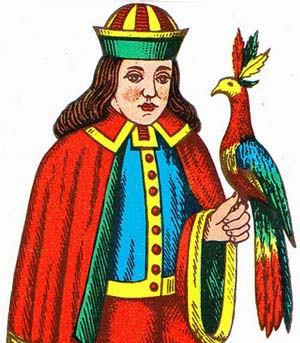 The designs for the Saxon pattern probably originated in the 18th century, making it one of the older German-suited patterns. The Saxony coat-of-arms appears on the daus of acorns (under a lion's head) and on the daus of leaves. The pack is usually described on the daus of acorns as "Schwerdter Karte" or "Schwerter Karte" referring to the crossed swords on the coats-of-arms. The four kings are seated on thrones, each one having two suit symbols. The upper and lower knaves are all civilian figures, and the unter of bells has a bird perched on his wrist. In earlier versions six of the knaves wear hats with upturned brims, but in later versions the costumes have changed style and the unter of bells and the ober of leaves have top hats. The daus of bells shows a loving couple about to be discovered by a third person and the number cards have small decorative vignettes at the bottom.
The pack usually has 32 cards and was used principally for the game of Piquet in the early 19th century. It is known in single-figure and double-ended versions.
Earlier designs
These cards are a reproduction of an original from 1832 and feature the knaves wearing hats with upturned brims rather than top hats. Also the tunics are simpler in style than later versions and there is no ground beneath the courts' feet.
Later designs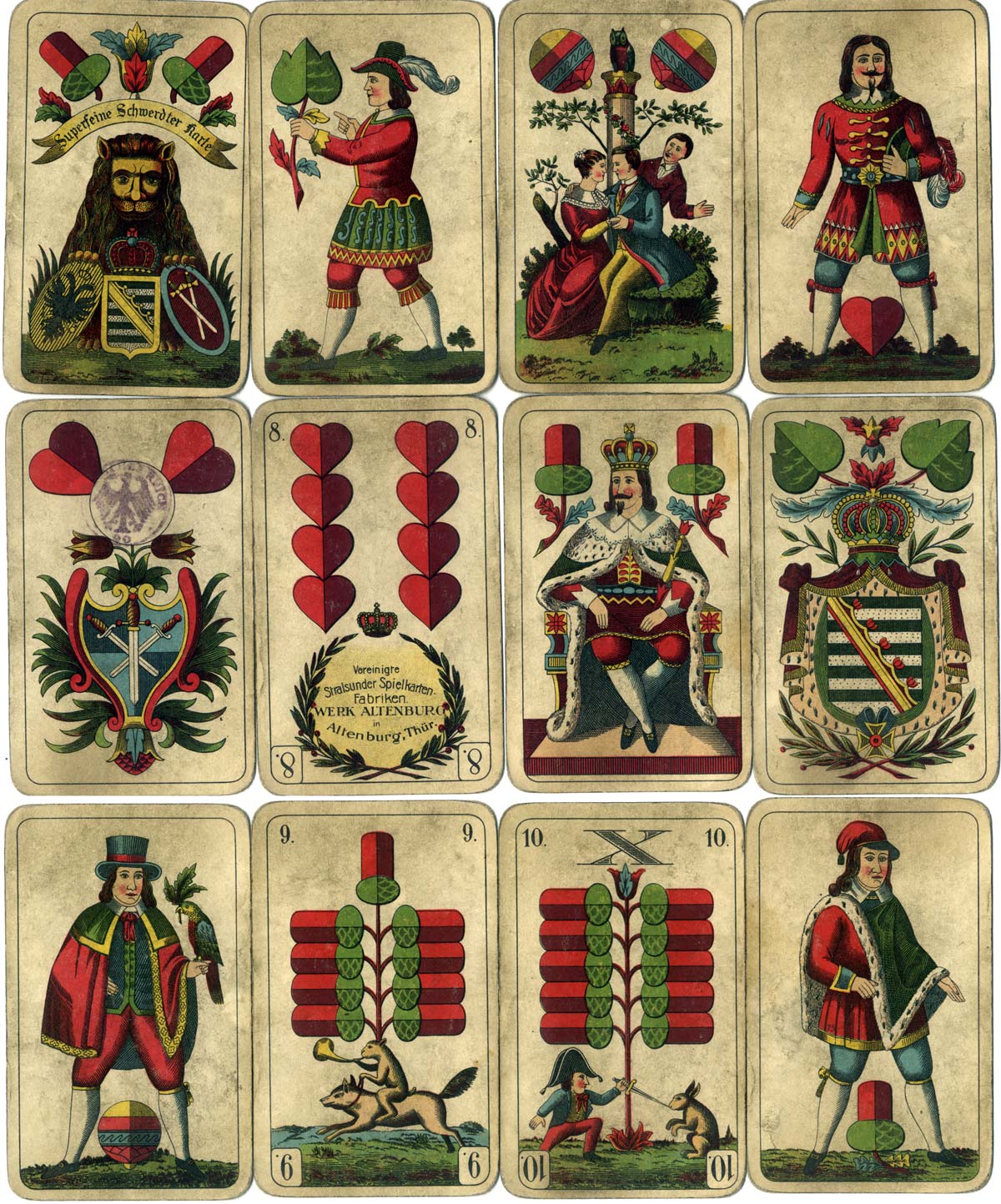 Double-ended Version
In the double-ended versions, although more convenient, many charming features of the designs are lost.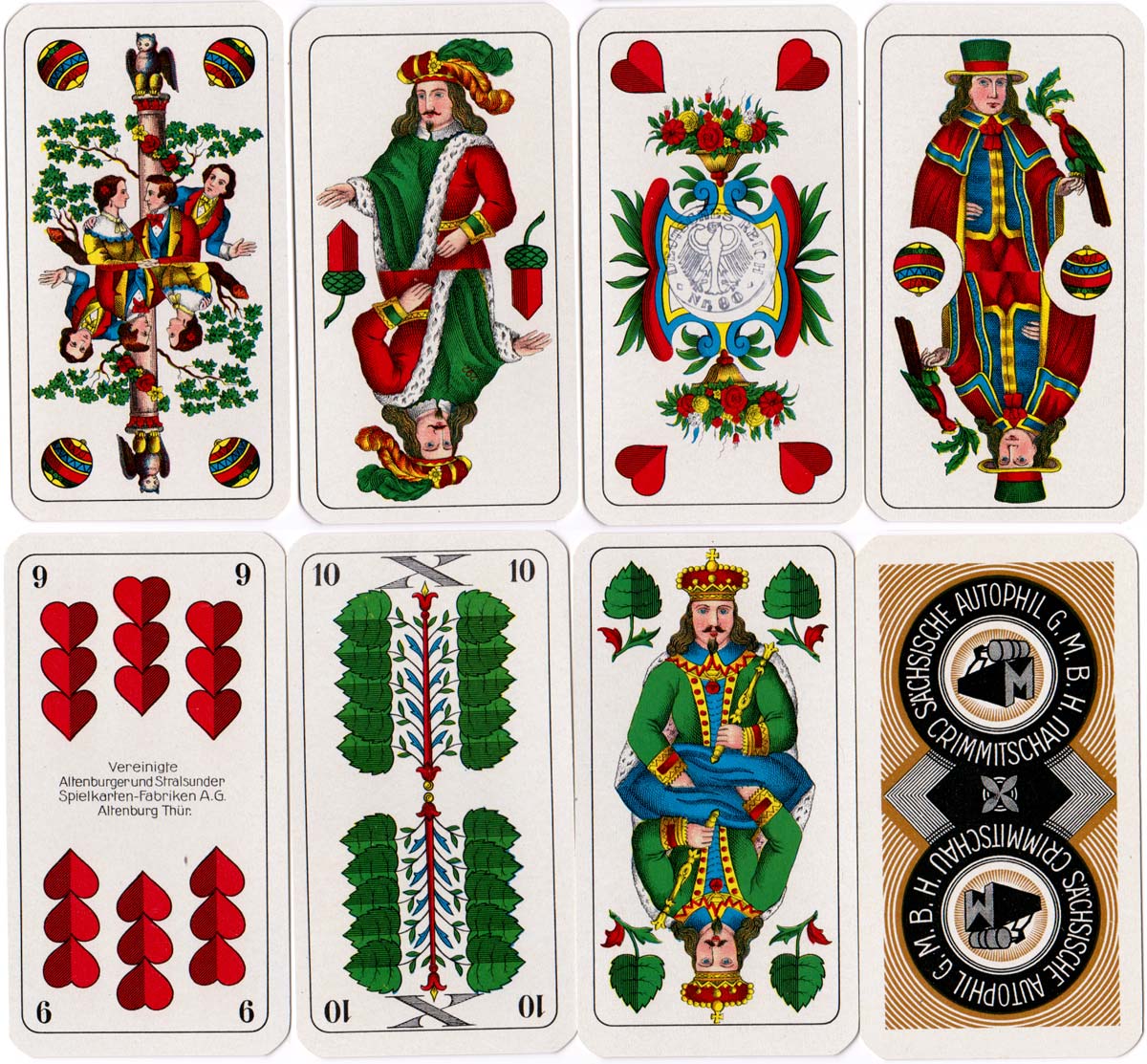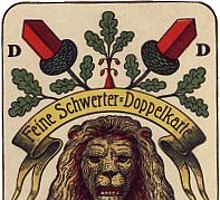 Member since February 01, 1996
Founder and editor of the World of Playing Cards since 1996. He is a former committee member of the IPCS and was graphics editor of The Playing-Card journal for many years. He has lived at various times in Chile, England and Wales and is currently living in Extremadura, Spain. Simon's first limited edition pack of playing cards was a replica of a seventeenth century traditional English pack, which he produced from woodblocks and stencils.