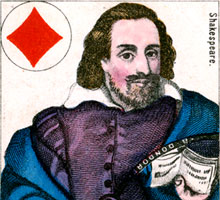 Tarot Microscopique, B. Dondorf, c.1870
French-suited tarot cards manufactured by B. Dondorf (1833-1933), Frankfurt am Main, early version c.1870 : clubs depict Germany, Spades Russia, Hearts represent France and Diamonds depict England. For example, in the uncut, uncoloured proof sheet shown below, the first Ace in the top row (hearts) depicts the Louvre and Versailles; the first cavalier in the second row (diamonds) is titled "Marlborough", whilst the Jack of diamonds (holding an open book) is titled "Shakespeare", and so on. The musical harlequin is "L'Excuse" (The Fool).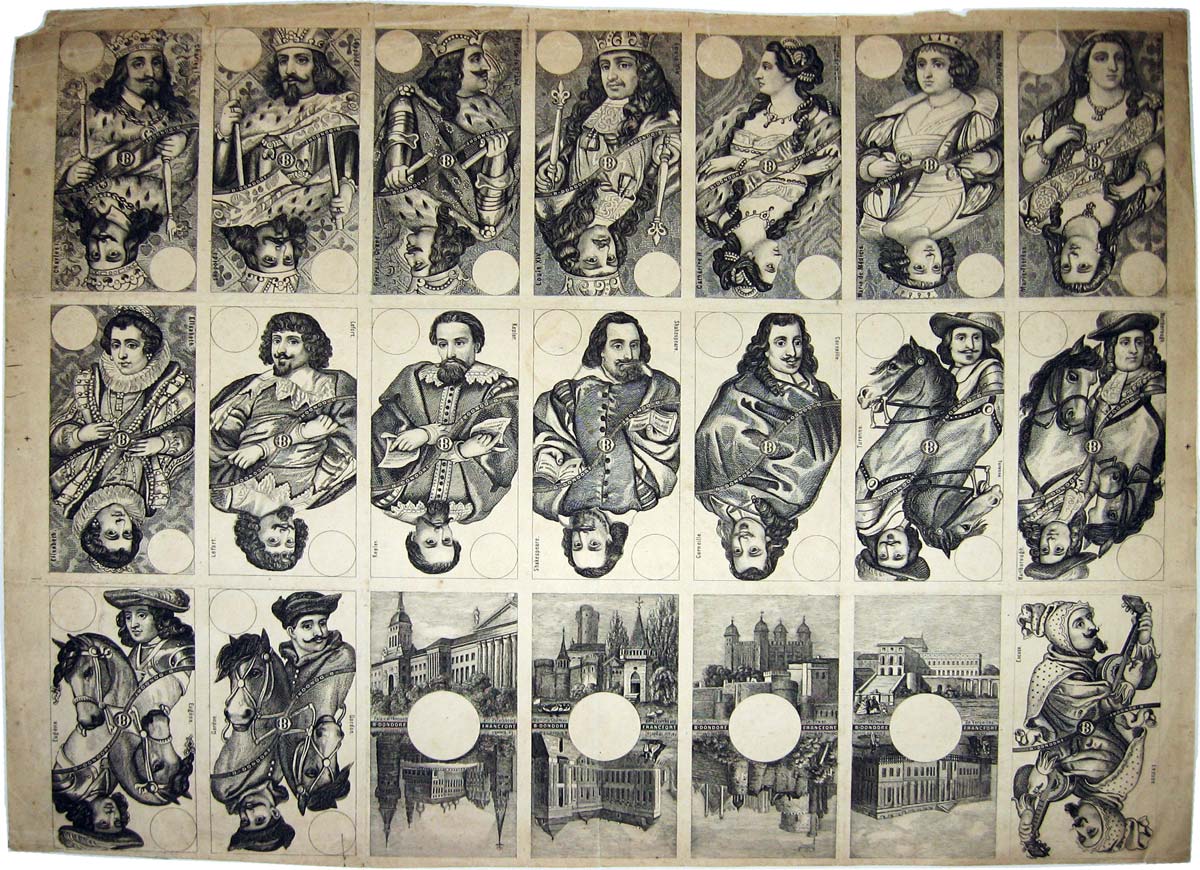 Although this was Dondorf's only Tarot pack, several editions were published with differences between them. The cards shown here represent a rather rare early version of the pack, hand-coloured with the help of stencils.