Published July 14, 2012
Updated March 16, 2022
Dondorf Tarot Court Cards
Dondorf Tarot Court Cards.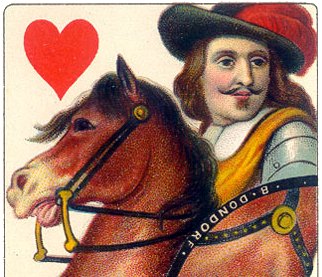 Dondorf Tarot Court Cards
B. Dondorf (1833-1933), Frankfurt am Main.
The four suits are associated with four countries: Clubs = Germany, Diamonds = UK, Spades = Russia and Hearts = France. Whilst the four pictorial Aces show nationally symbolic buildings from each country, the court cards depict eminent persons. See also: The Trumps • The Four Aces.