Leipzig Exhibition Skat, 1897
"Leipziger Skat-Karte" was issued to honour the 400th anniversary of the Leipzig Industry and Trade Exhibition, and was printed by Schneider & Co., Altenburg, in 1897. The 32-card set was designed by Arthur Lewin

as a souvenir for visitors, featuring coats of arms on the four deuces and historical personages on the court cards, along with scenes from the trade fair on the numeral cards. In this edition all cards have handwritten inscriptions printed along the bottom which help to identify the scenes.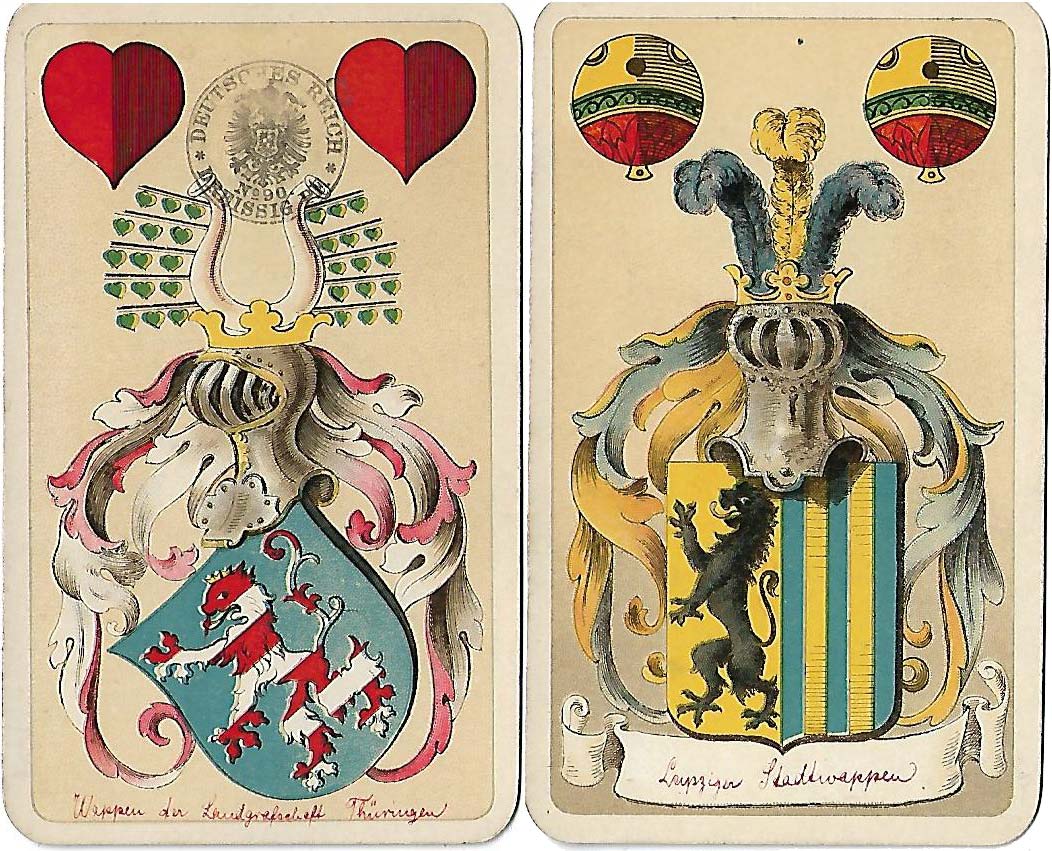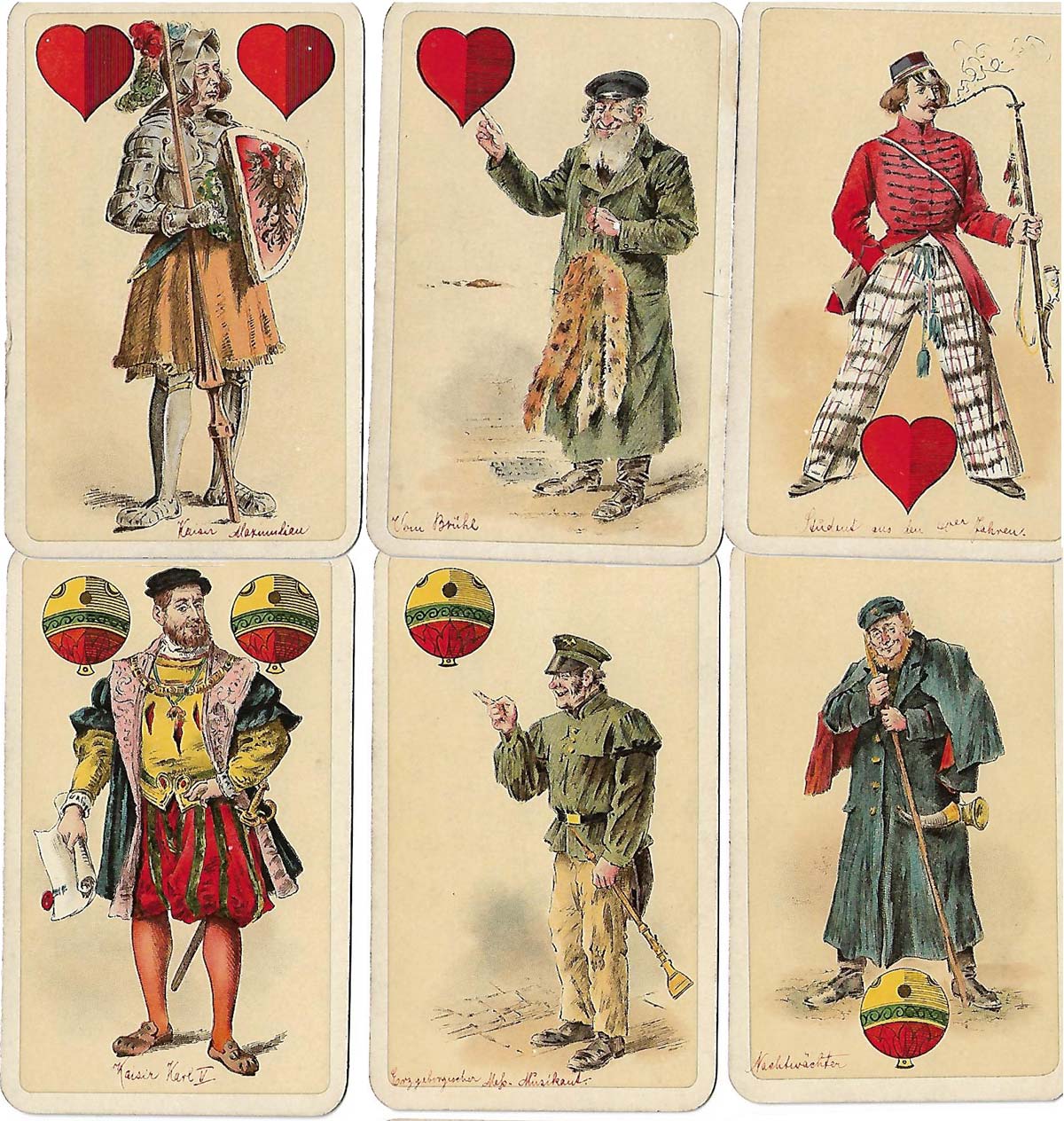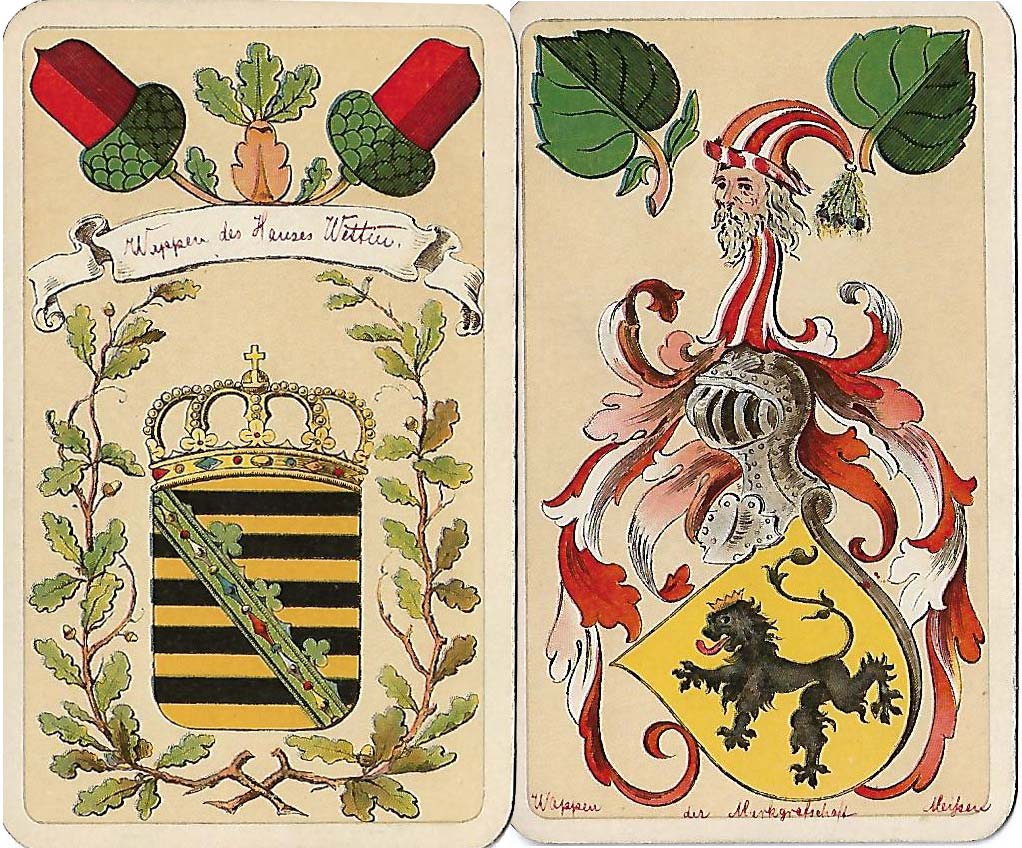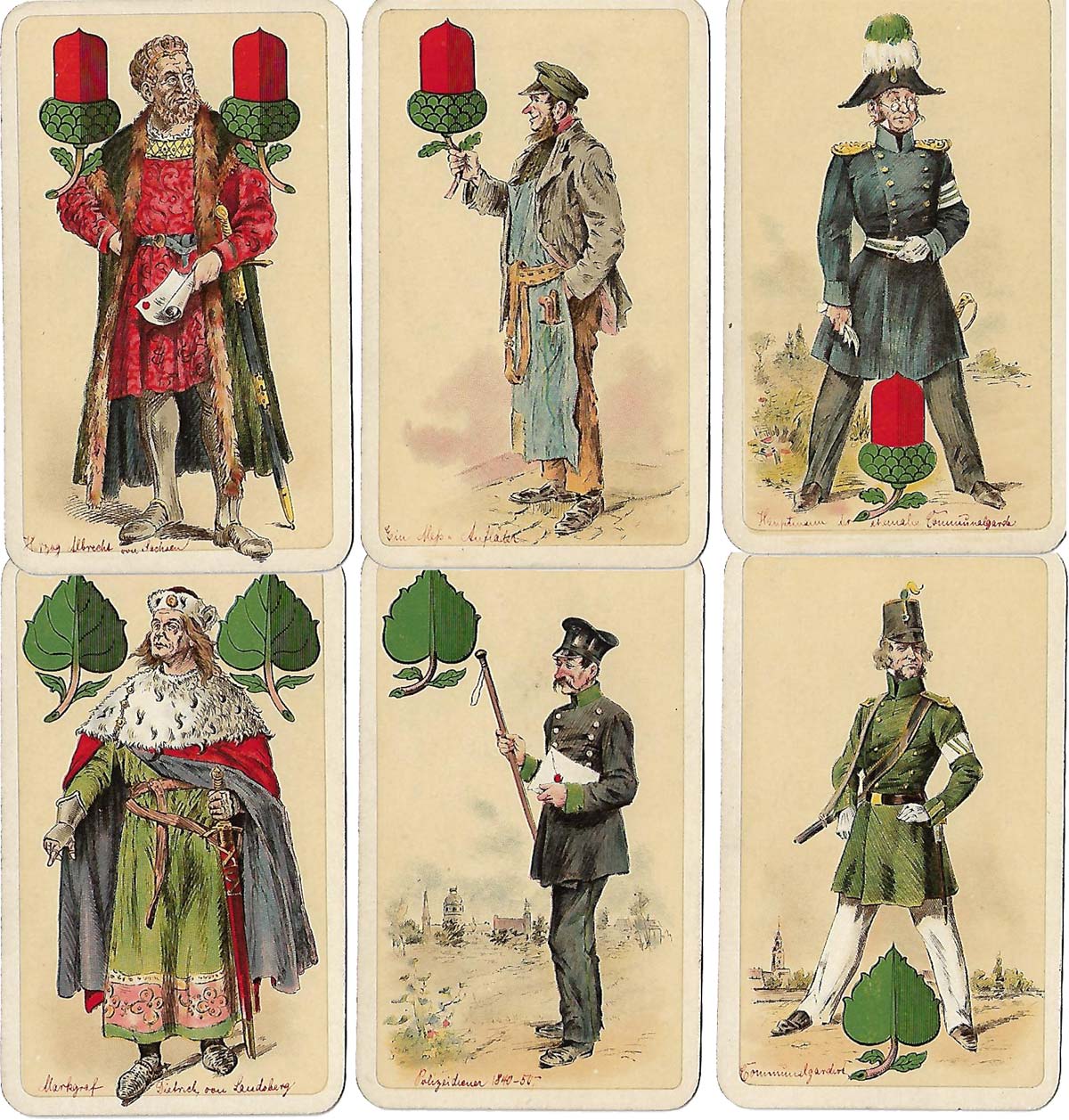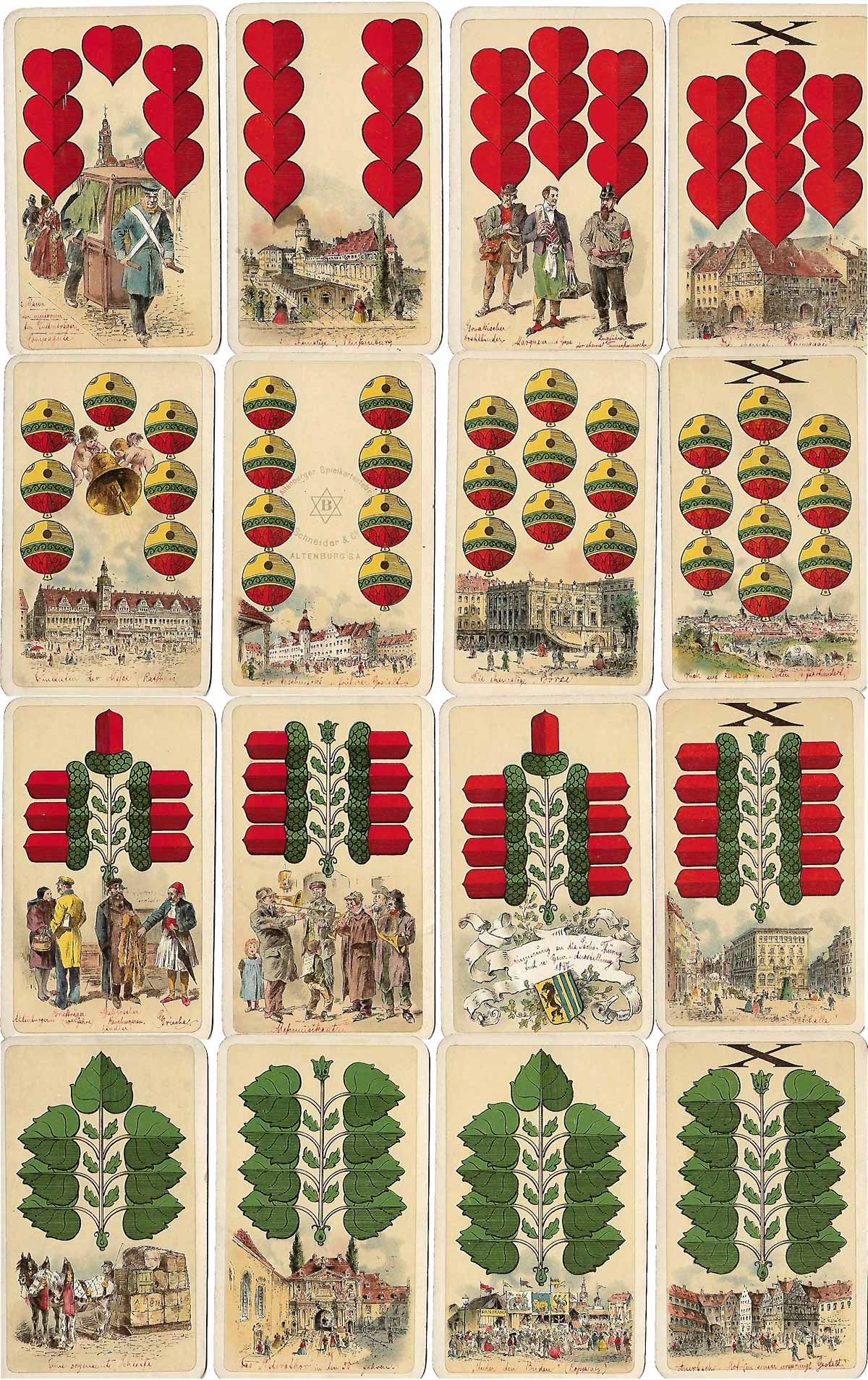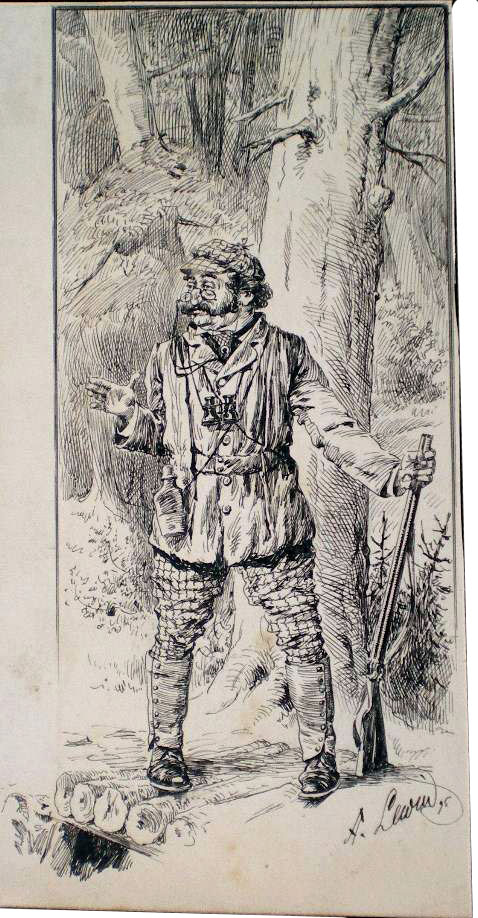 Arthur Lewin, who designed these cards, was born on 4th May 1860 in Schoenbrunn near Troppau and moved to Leipzig in 1874, where he died on 7th June 1923. He was a costume designer who also illustrated various books, including humorous works by Edwin Bormann, as well as these playing cards.
Facsimile Edition
A facsimile edition was produced in 1997 to celebrate a further 100 years of the Fair, printed by Altenburger Spielkartenfabrik and presented in a replica box. In the facsimile there is no tax stamp on the deuce of hearts►