Published April 16, 2015
Updated February 03, 2022
SpongeBob SquarePants
SpongeBob SquarePants cartoon playing cards featuring SpongeBob and Patrick the star fish
SpongeBob SquarePants is a children's cartoon series, so wild and wacky that it has also become a cult favourite with adolescents and adults alike. SpongeBob, created by Stephen Hillenburg in 1996, is a sponge, and features on these playing cards along with his best friend Patrick who is a very dim-witted star fish. The deck features thirteen images, repeated across the suits, and two jokers which are renamed "wild cards". The box (right) doubles as a model of the main character. All in all, a weird deck of cards, for fans of an equally weird cartoon show!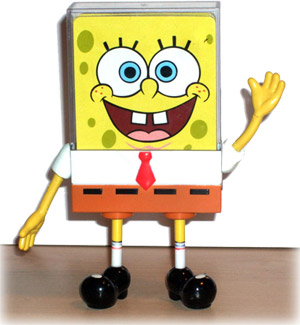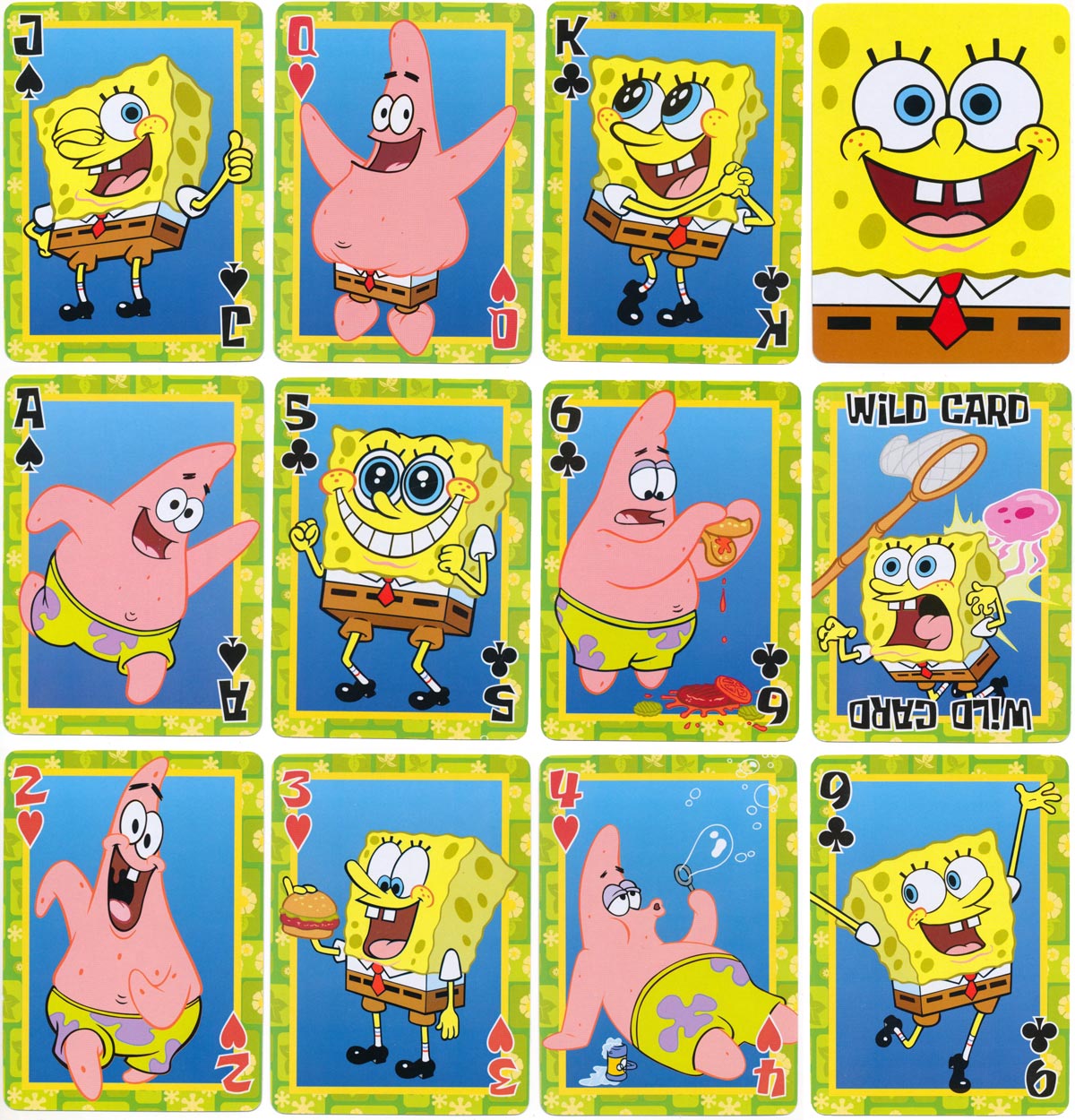 Member since March 02, 2012
View Articles
I have adored playing cards since before I was seven years old, and was brought up on packs of Waddington's No 1. As a child I was fascinated by the pictures of the court cards.
Over the next fifty years I was seduced by the artwork in Piatnik's packs and became a collector of playing cards.
Seeking more information about various unidentified packs I discovered the World of Playing Cards website and became an enthusiastic contributor researching and documenting different packs of cards.
I describe my self as a playing card archaeologist, using detective work to identify and date obscure packs of cards discovered in old houses, flea markets and car boot sales.