Published January 17, 2011
•
Updated July 27, 2022
Jack of all Trades
Jack of all Trades card game.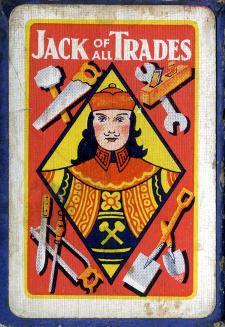 Jack of all Trades card game, 1930s
Kum-Bak Sports, Toys & Games Mfg Co. Ltd.
Kum-Bak Sports, Toys & Games Mfg Co. Ltd produced a range of indoor games, including card games, board games and pocket games, cribbage boards, counters, etc. during the 1930s. They also produced a "Cabinet of Games" containing nine games. Card game titles produced by Kum-Bak include: "Kargo", "Jack-of-all-Trades", "Market" and "Run it Out" or "Card Cricket".
We can note that all the Craftsmen depicted in this card game are male. As in Kay Snap, there was not yet any expectation that women would be undertaking these traditional jobs or that they might be depicted in this card game. In a more culturally up-to-date version of the game we might expect to see female decorators, police officers, soldiers, and so on, but not in the 1930s!
"Jack of all trades, master of none, though oftentimes better than master of one" is a seventeenth century phrase suggesting a person whose knowledge is superficial.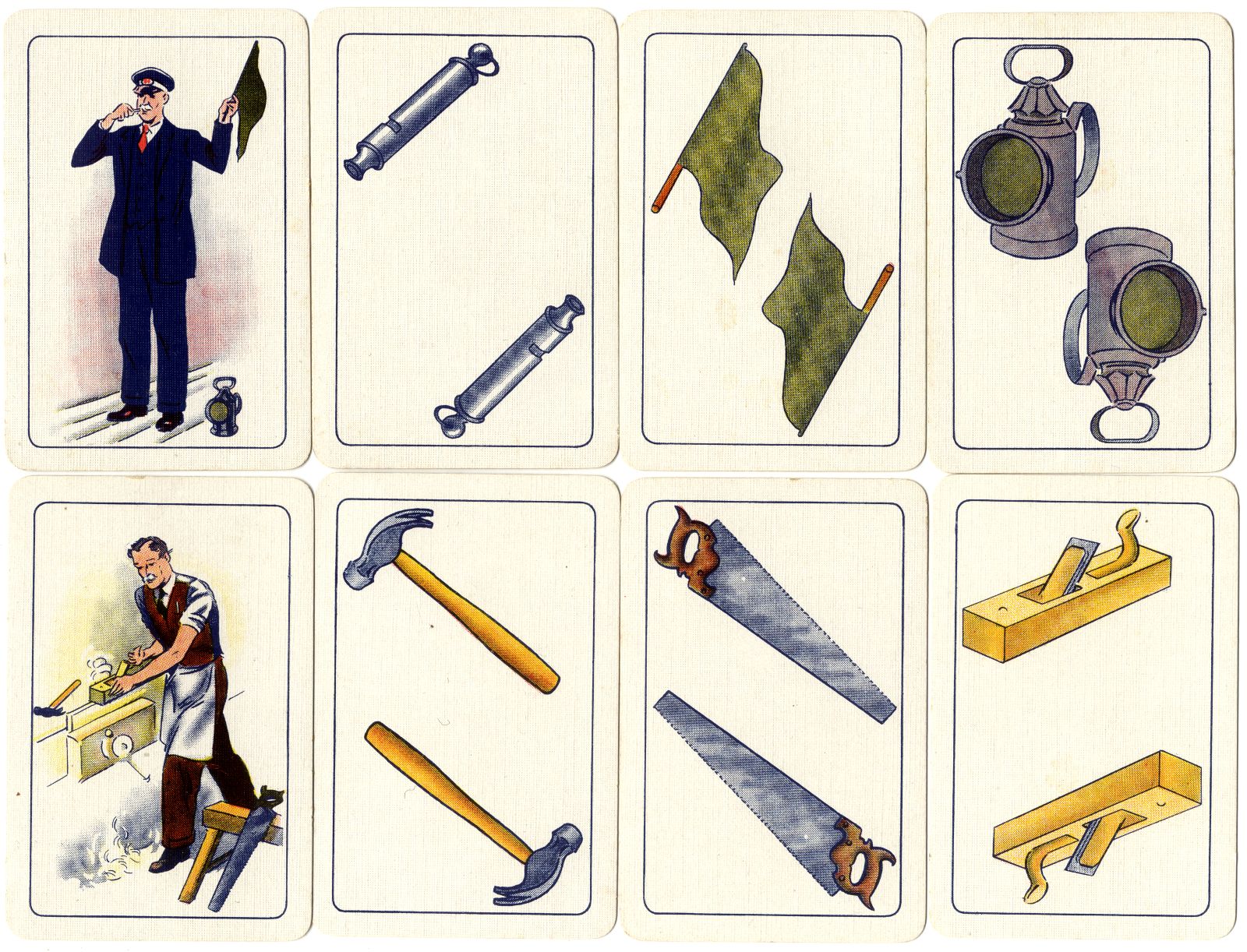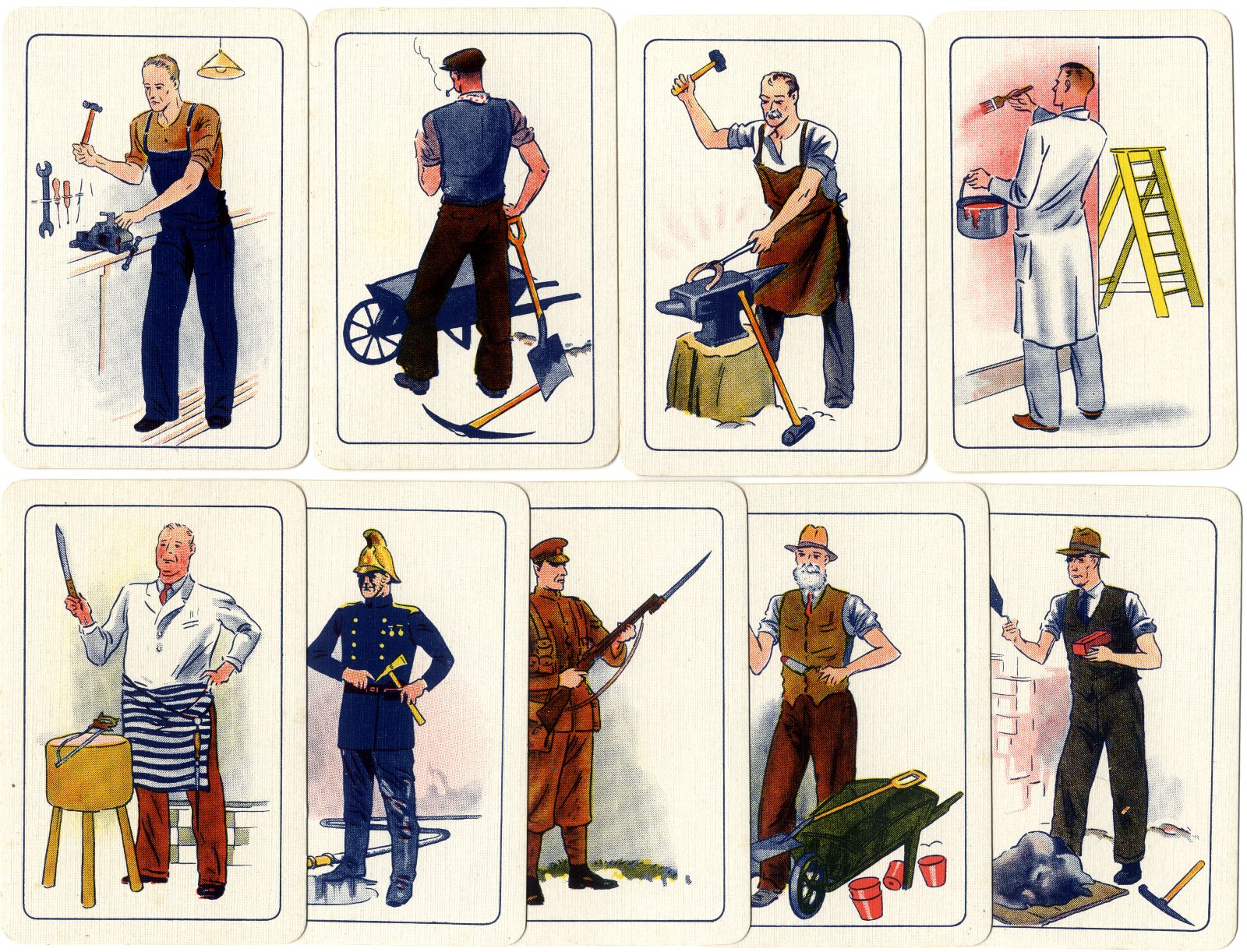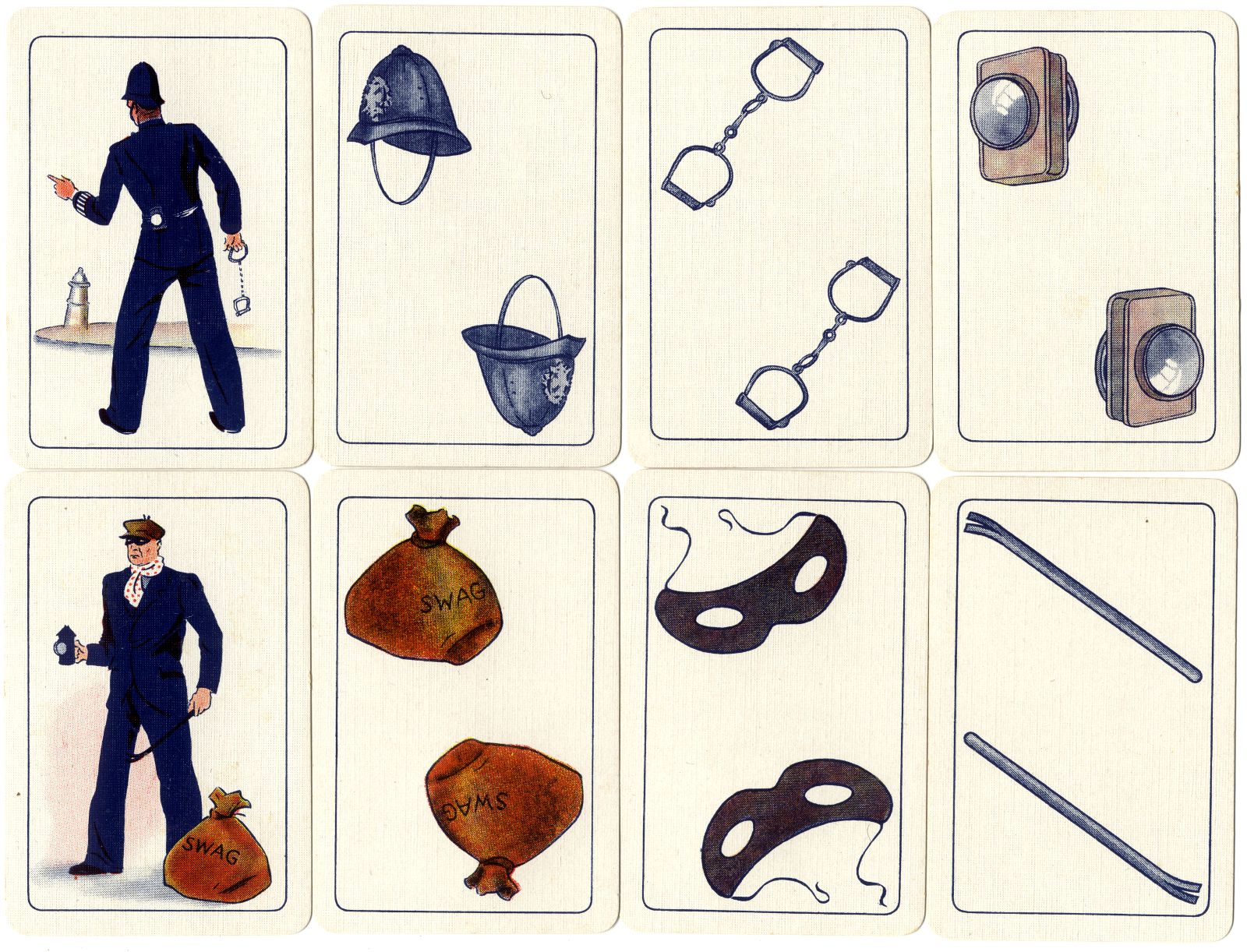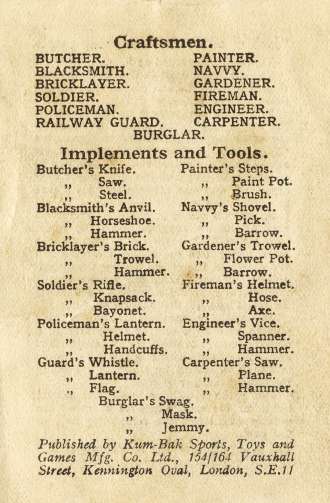 The original retail price of Jack of all Trades was 1/6d. In 1939 Kum-Bak sold their card games business to Castell Bros (Pepys Games).
Member since February 01, 1996
Founder and editor of the World of Playing Cards since 1996. He is a former committee member of the IPCS and was graphics editor of The Playing-Card journal for many years. He has lived at various times in Chile, England and Wales and is currently living in Extremadura, Spain. Simon's first limited edition pack of playing cards was a replica of a seventeenth century traditional English pack, which he produced from woodblocks and stencils.