Published March 21, 2020
•
Updated July 17, 2023
Baraja Carlos IV by Félix Solesio, 1800
Baraja Carlos IV, Félix Solesio en la Real Fábrica de Macharaviaya, 1800.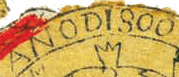 "Baraja Carlos IV" fantasy deck by Félix Solesio, Real Fábrica de Macharaviaya, 1800. A rare example of a "de Corte" deck, that is, made for use by the Royal Court (see Fournier ESP 45), specially printed by Felix Solesio in the Royal Factory at Macharaviaya when, by Royal Decree and under monopoly, this establishment normally only made cards for Spanish overseas possessions.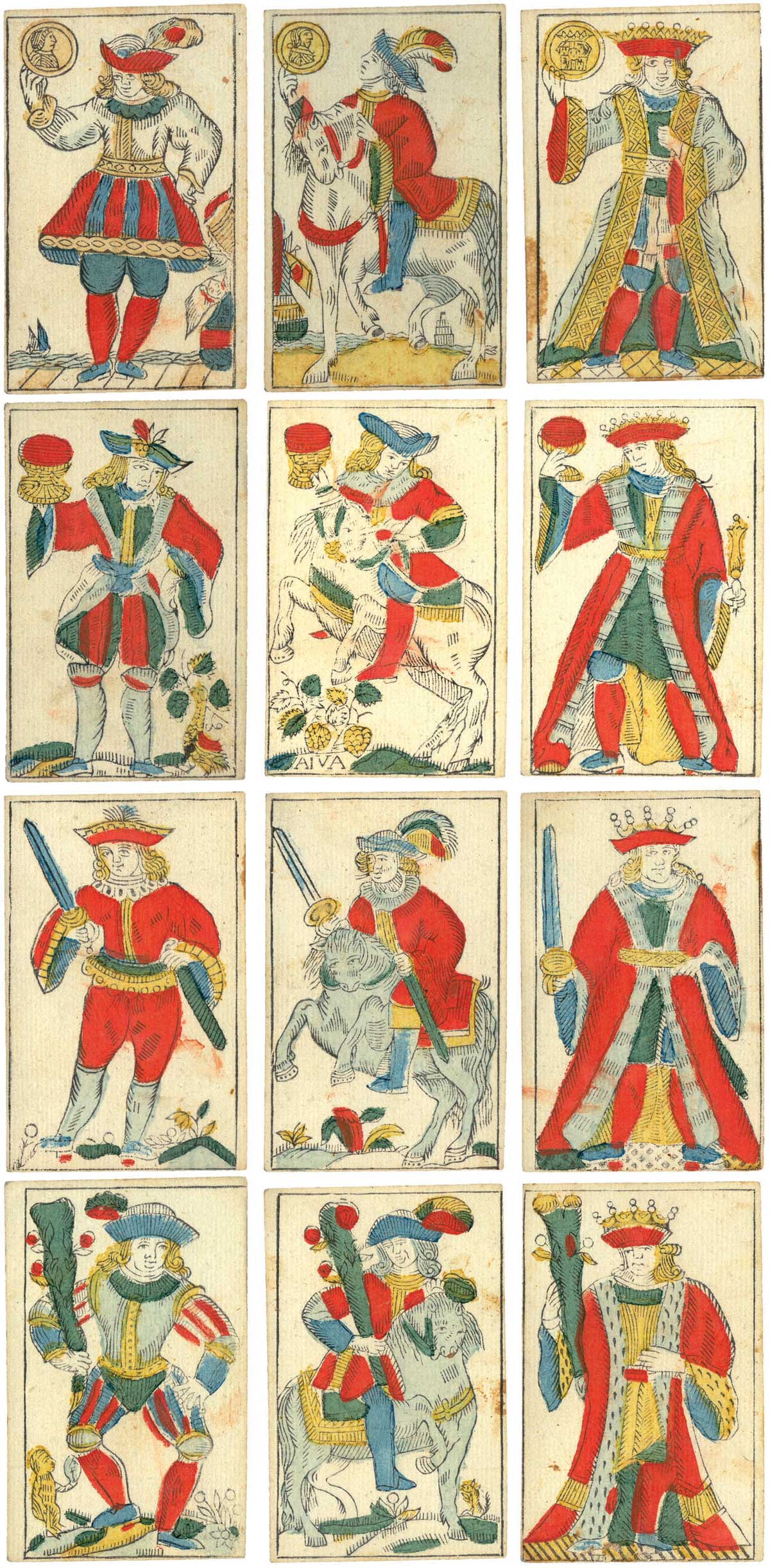 The design, as you see, varies between popular and more sophisticated models, but always within a "courtly" aesthetic, with pleasing details like the monkey, the elephant, and so on. Very likely this would be a courtesy gift from Solesio in return for the facilities and perks he had received from the Royal House.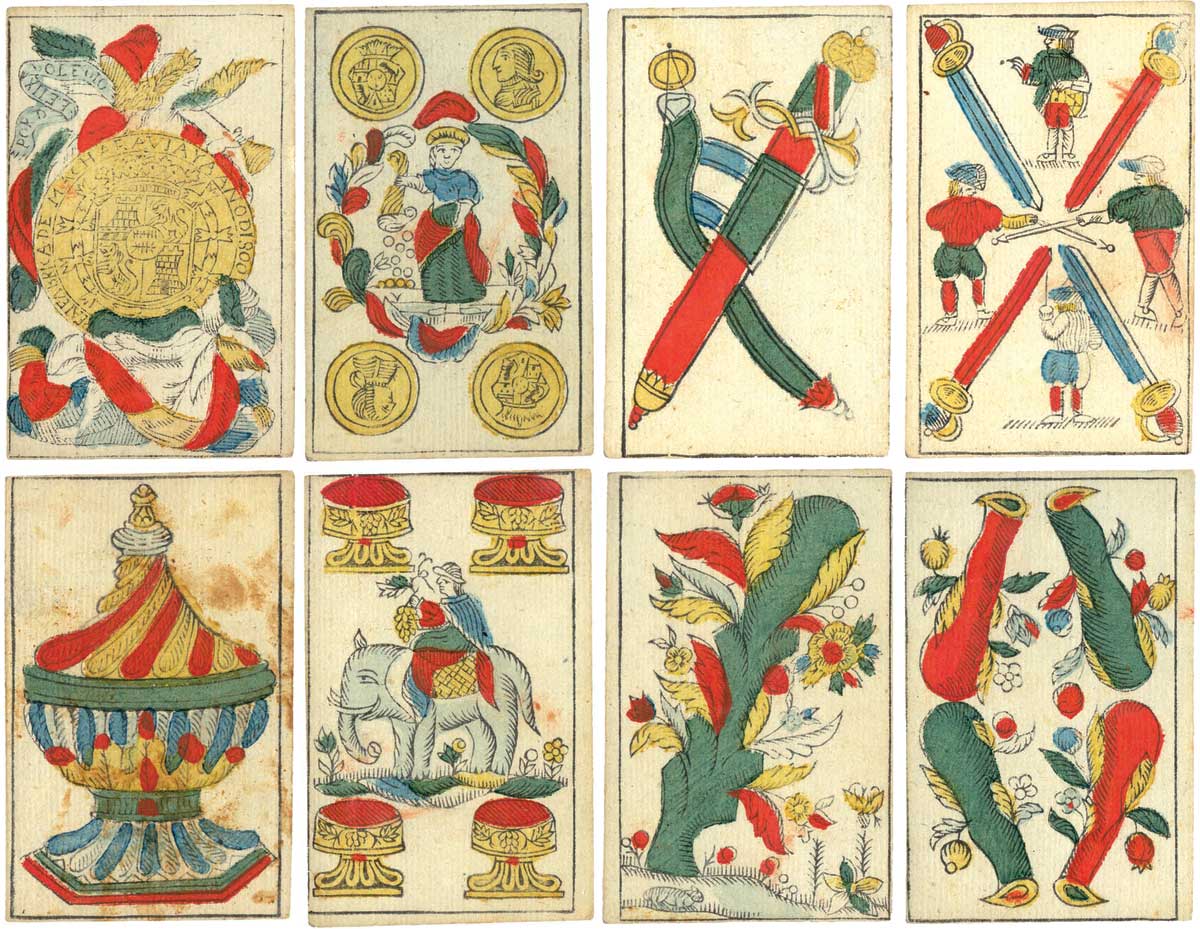 ---
Other known examples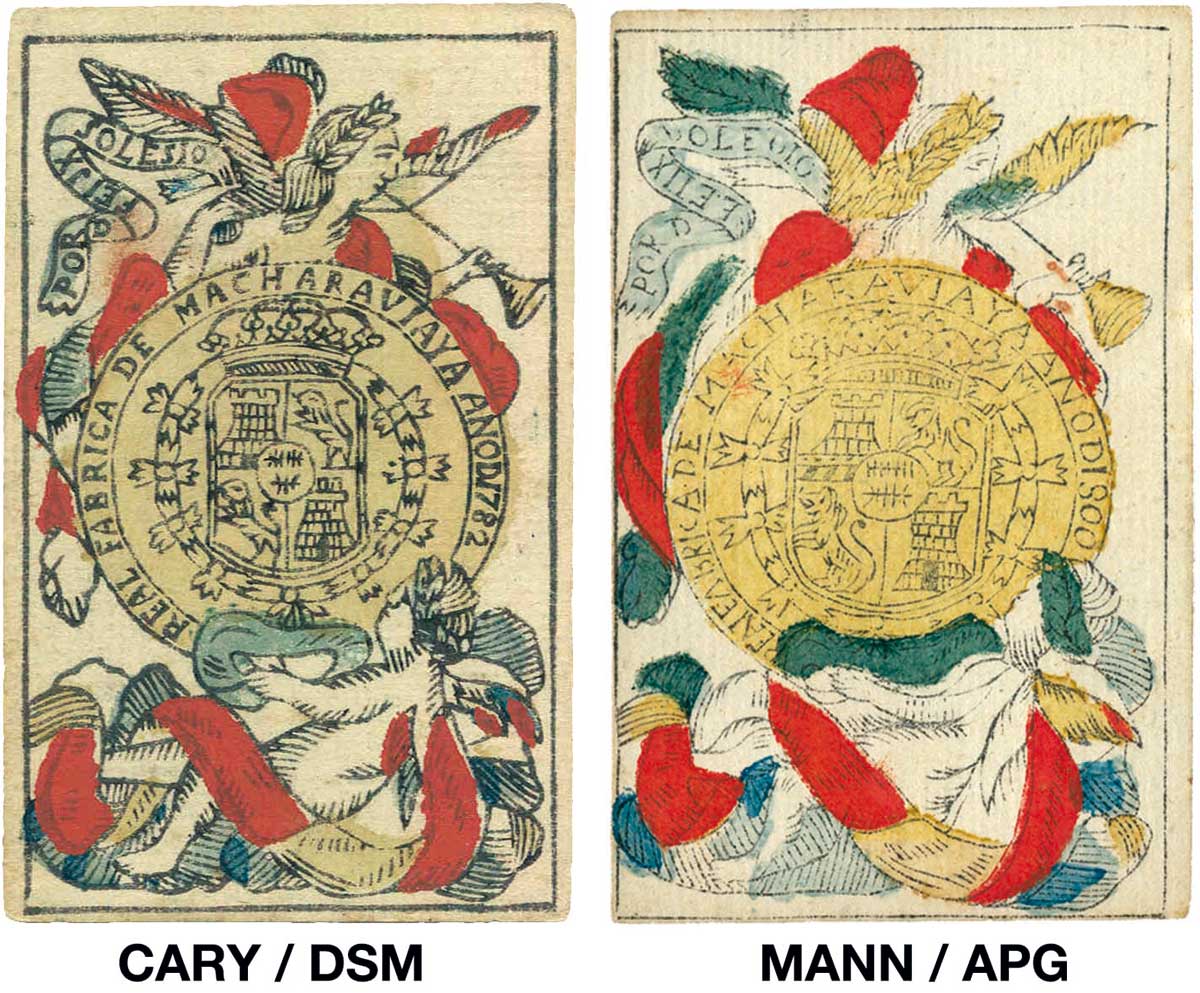 Member since February 01, 1996
Founder and editor of the World of Playing Cards since 1996. He is a former committee member of the IPCS and was graphics editor of The Playing-Card journal for many years. He has lived at various times in Chile, England and Wales and is currently living in Extremadura, Spain. Simon's first limited edition pack of playing cards was a replica of a seventeenth century traditional English pack, which he produced from woodblocks and stencils.