Published December 14, 2016
•
Updated February 13, 2023
Bubble Cards, 1720
Bubble Cards - known as "All the Bubbles", c.1720.
Bubble Cards - known as "All the Bubbles", was published by Thomas Bowles and sold in St. Paul Churchyard amongst other places. It was first advertised on 12th March 1720. Most people know of the South Sea Bubble fiasco but few know of the many bubbles that presented themselves at the same time. The cards illustrate in a factual manner some of genuine and spurious projects that occurred during this period. All schemes seemed to be making money out of nothing such that investors mortgaged their profits before they took them by buying new coaches, cloths, furniture etc. When stocks collapsed not only did the owners suffer severe financial loss but also the traders with whom orders had been placed!
The cards are printed in black (spades & clubs) or red (hearts & diamonds) and have miniature playing cards in the top left-hand corners.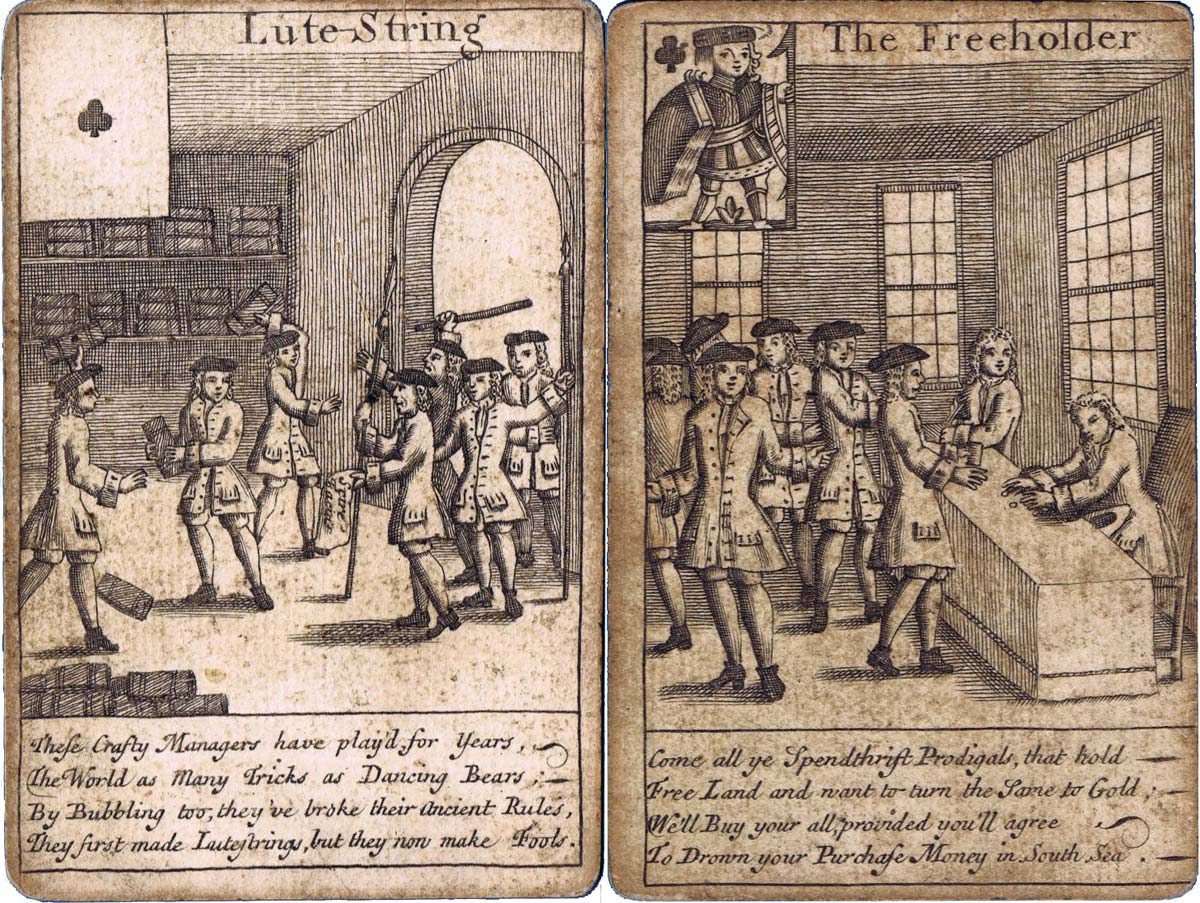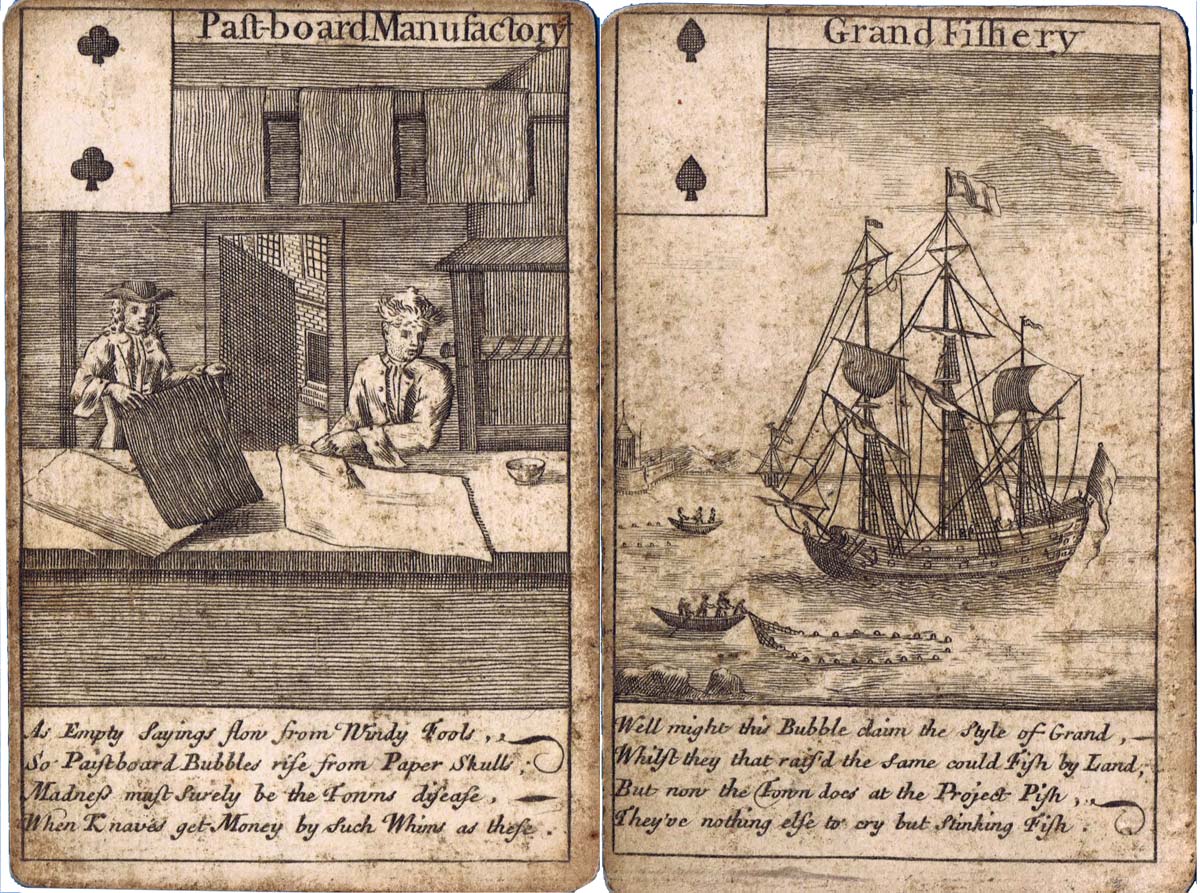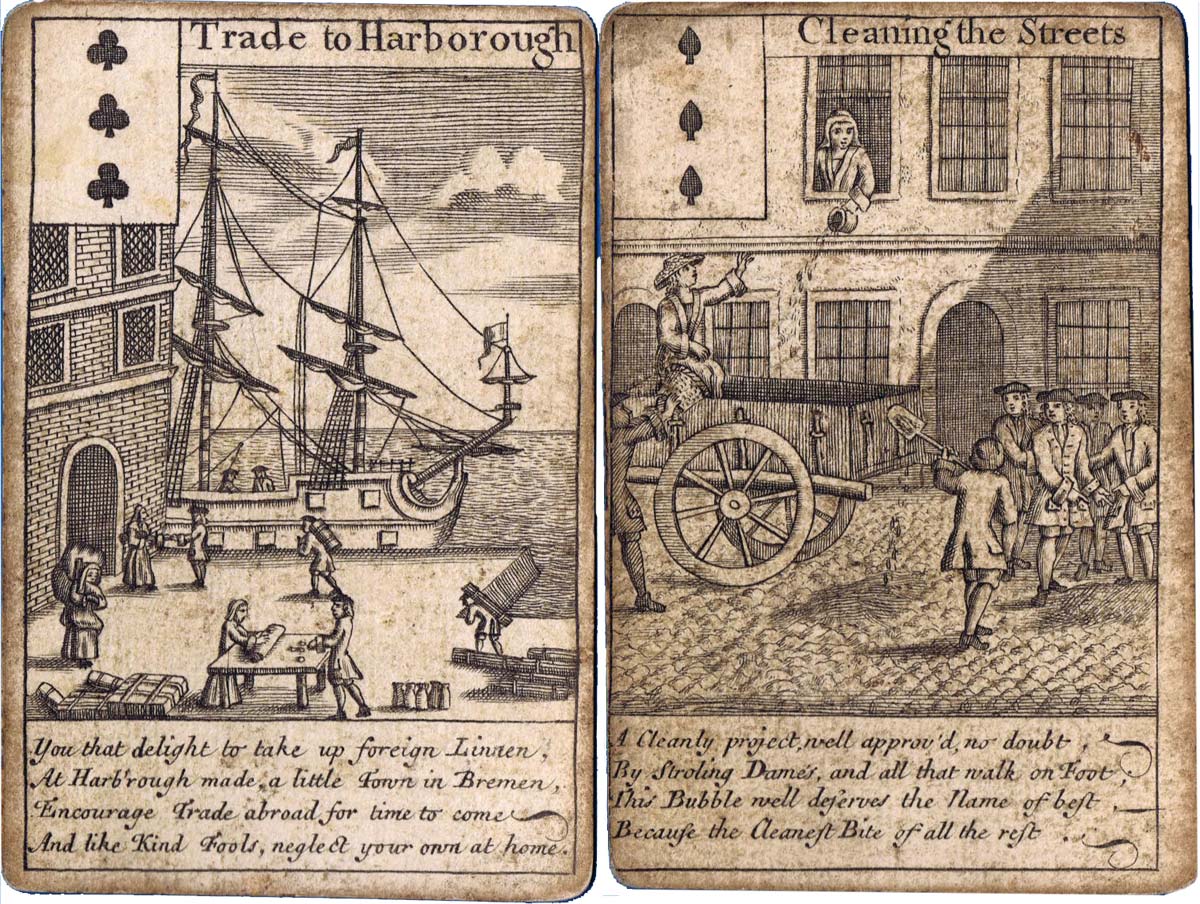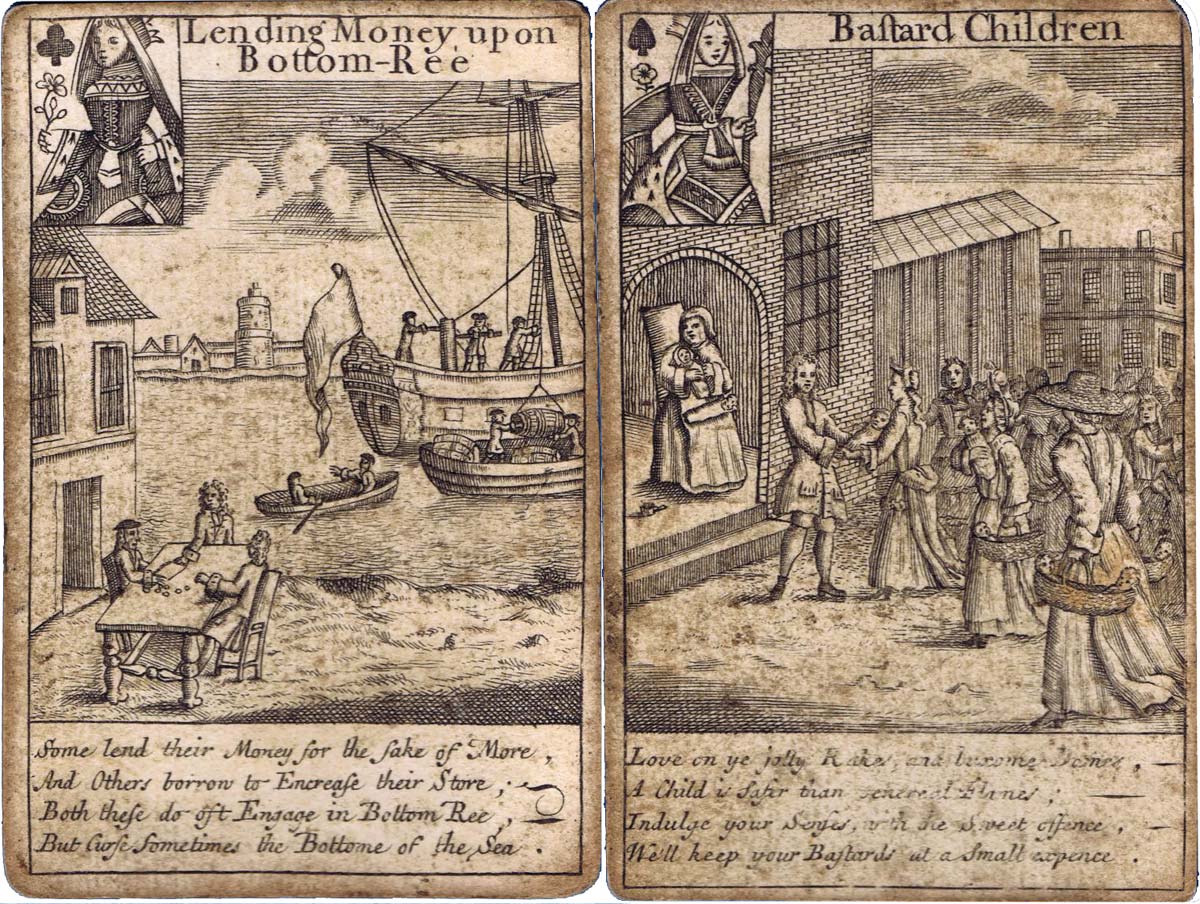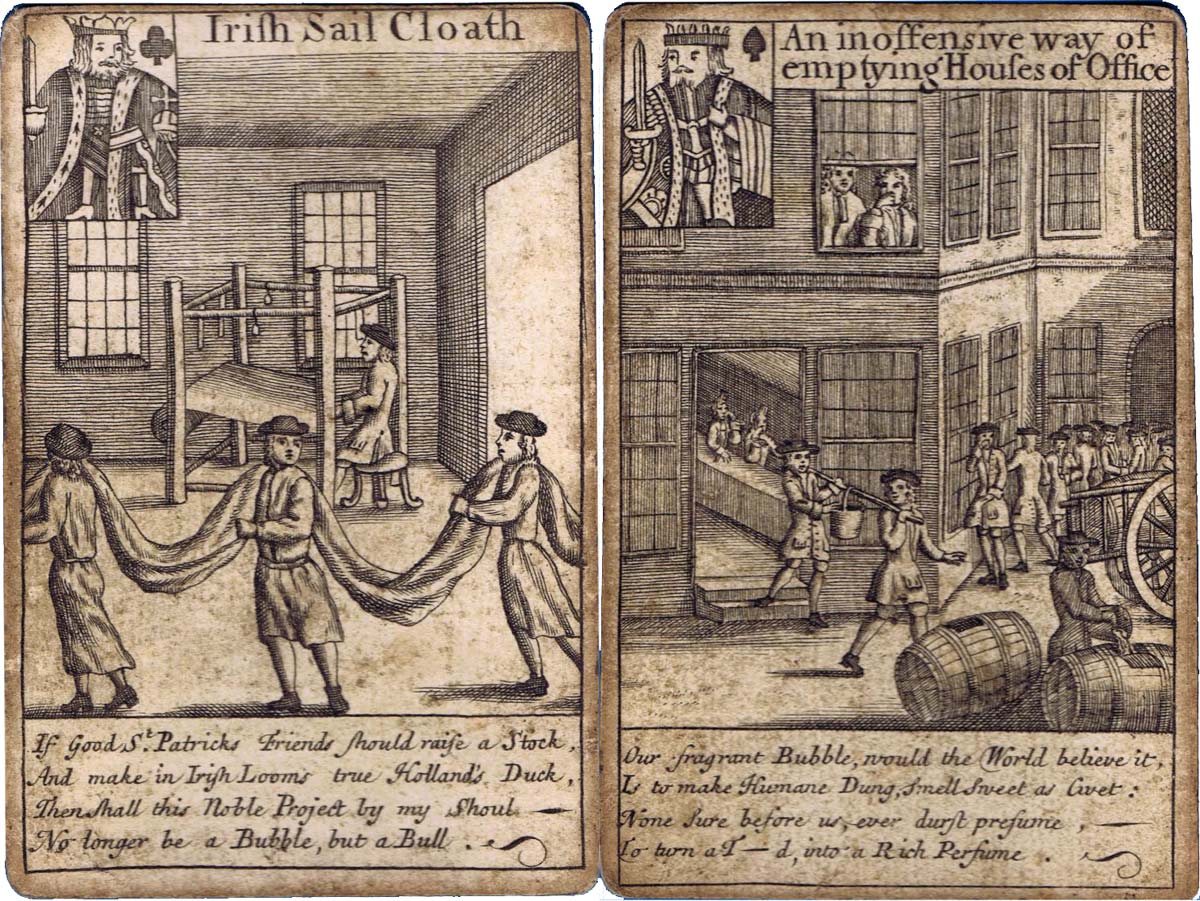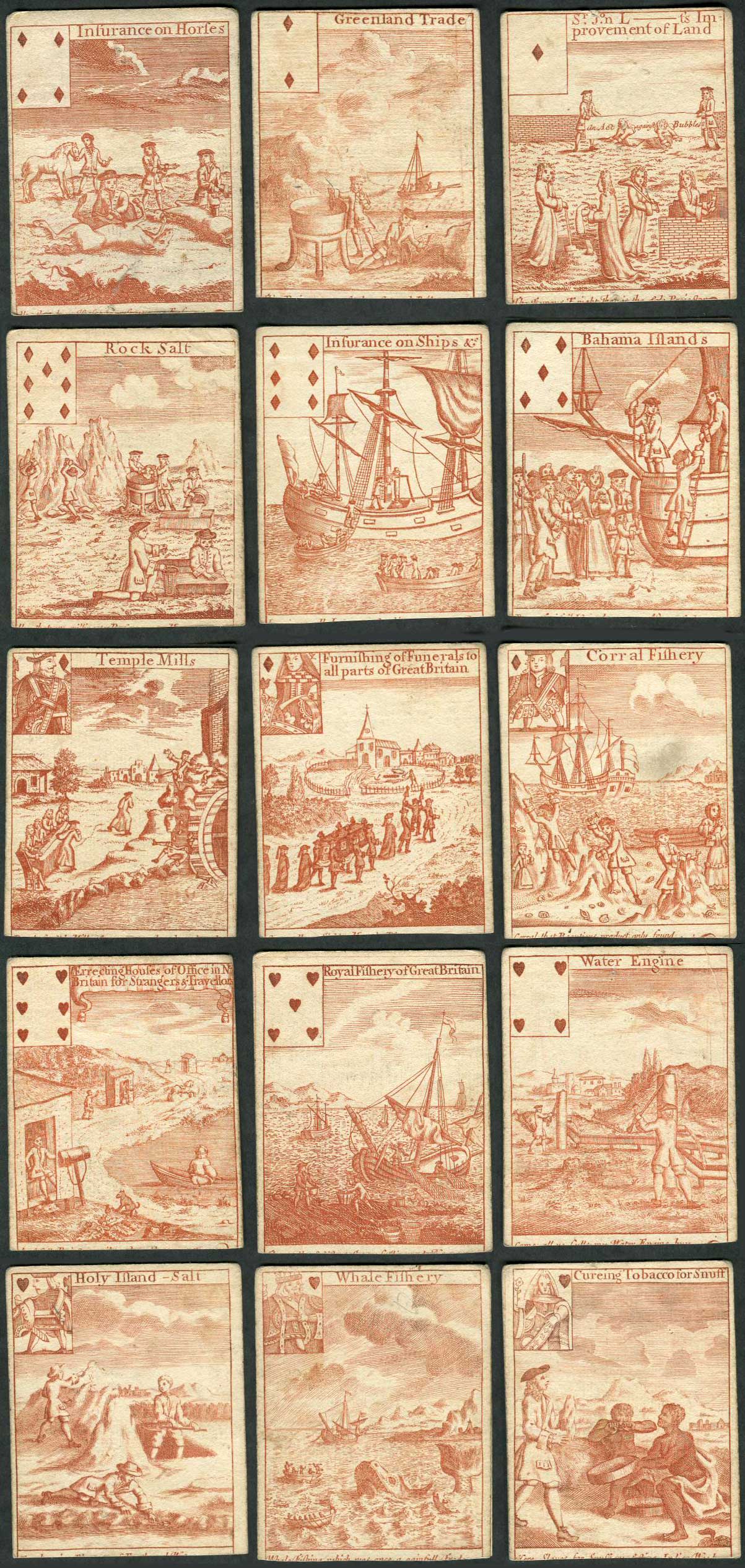 Member since December 22, 2021
Articles and contributions by Ann & John Sings. Visit Games et al