Published August 01, 2016
•
Updated March 11, 2023
Nestlé Happy Families
'Happy Families' published by Nestlé in 1935.
Happy Families published by Nestlé in 1935. You had to collect miniature paper "Cards" from chocolate bars and when you had the full set of 48 you sent them away to exchange for a full size pack. It is believed that the cards were made specially for Nestlé by C.W. Faulkner (who certainly made an earlier Happy Families pack for them in the 1910s), as the characters on these cards were never used by Faulkner anywhere else. The box was plain apart from one of the cards stuck on it. The inside wrapper was plain white paper. See the Rules►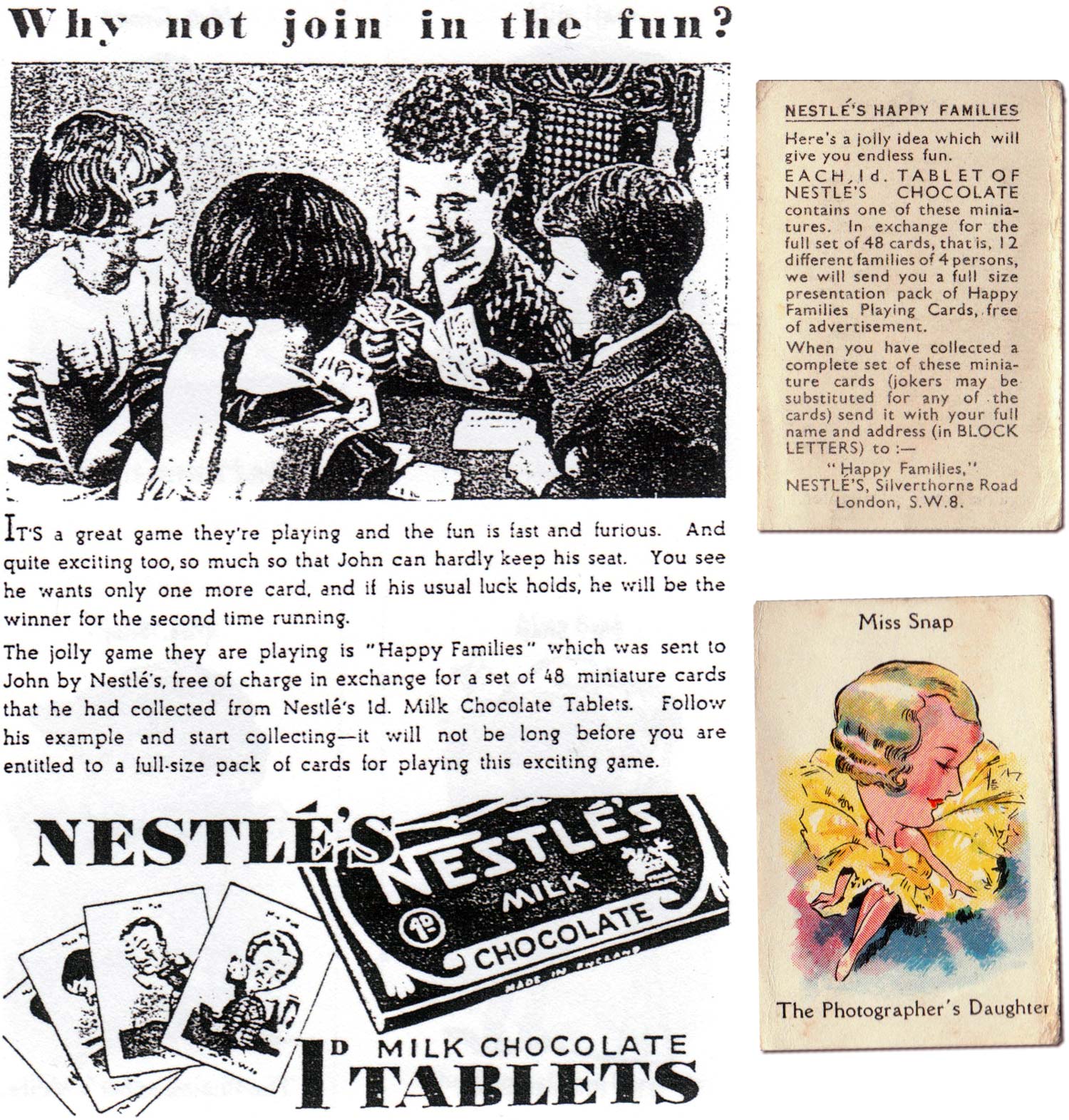 Member since March 02, 2012
I have adored playing cards since before I was seven years old, and was brought up on packs of Waddington's No 1. As a child I was fascinated by the pictures of the court cards.
Over the next fifty years I was seduced by the artwork in Piatnik's packs and became a collector of playing cards.
Seeking more information about various unidentified packs I discovered the World of Playing Cards website and became an enthusiastic contributor researching and documenting different packs of cards.
I describe my self as a playing card archaeologist, using detective work to identify and date obscure packs of cards discovered in old houses, flea markets and car boot sales.