Published February 20, 2013
Updated May 28, 2022
Löschenkohl's Musical Playing Cards
Johann Hieronymus Löschenkohl (1753-1807) produced a copper engraved deck of playing cards titled "Das Musikalische Kartenspiel" in 1806.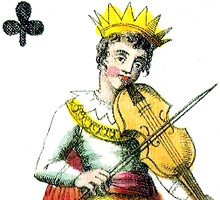 Johann Hieronymus Löschenkohl (1753-1807) was a goldsmith and a popular Viennese engraver who had already been granted a royal privilege as a fan printer. In 1806 he produced a copper engraved and daintily hand coloured deck of playing cards titled "Das Musikalische Kartenspiel". The cards were aimed at a bourgeois public who enjoyed graphic arts which were didactic in character. The pip cards are overlaid on sheets of music, some of which are songs and some, when properly laid out, are actual pieces by Mozart. It is quite a delightful deck with court cards rendered in colouring that is close to pastel. See the Box►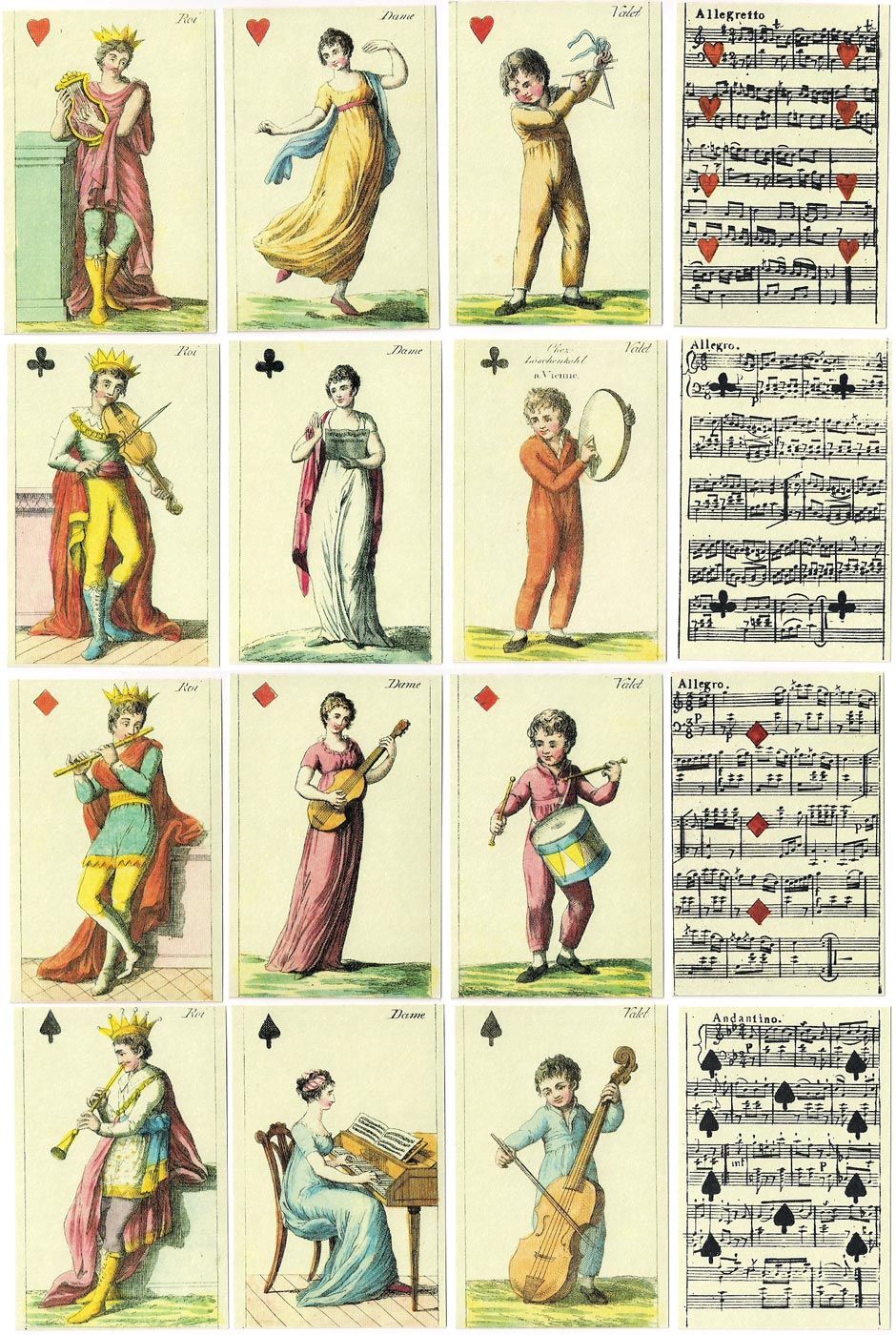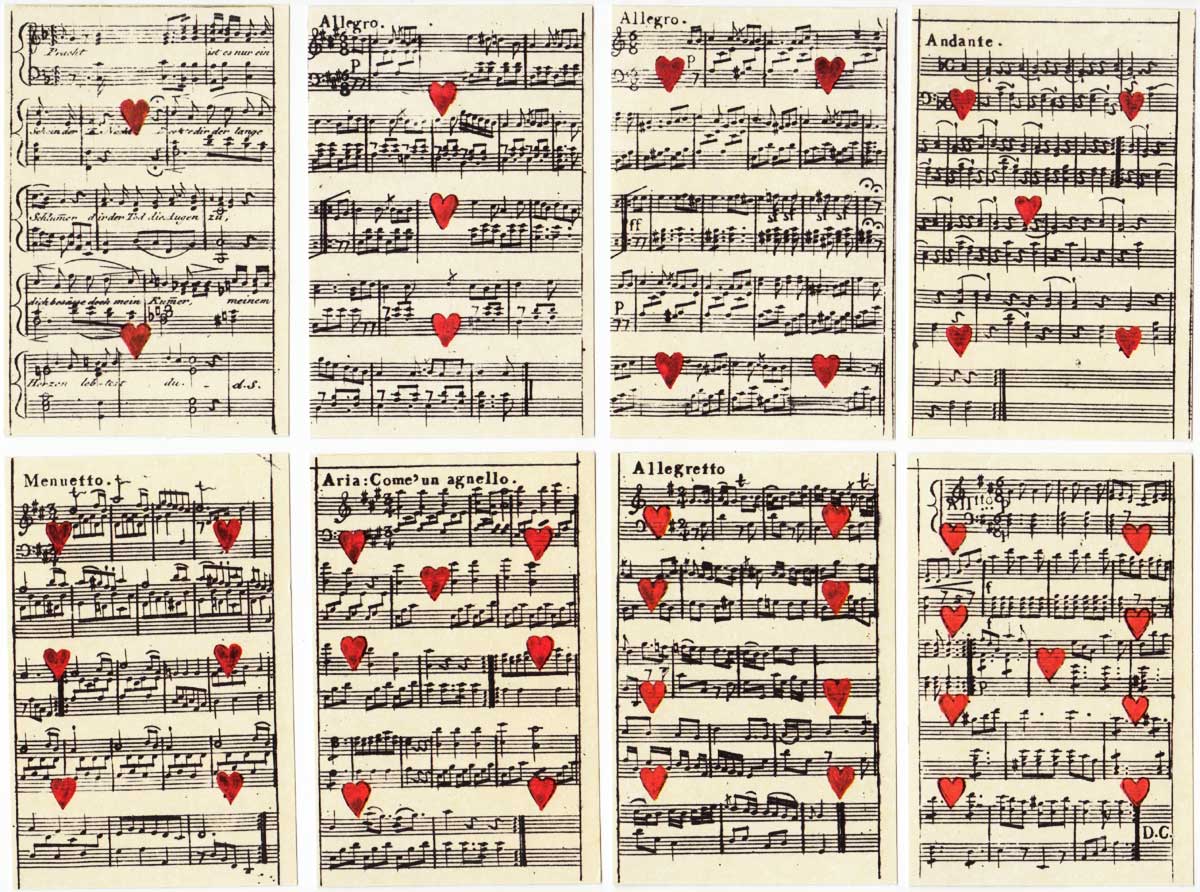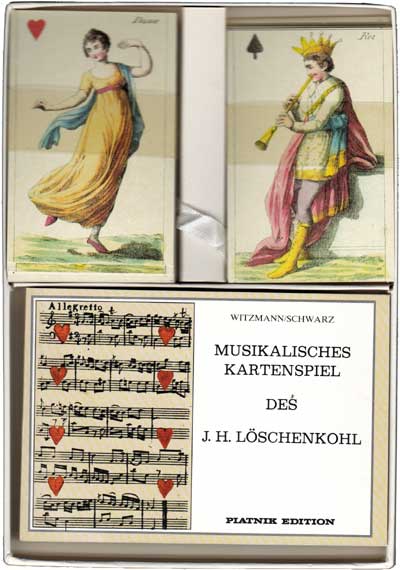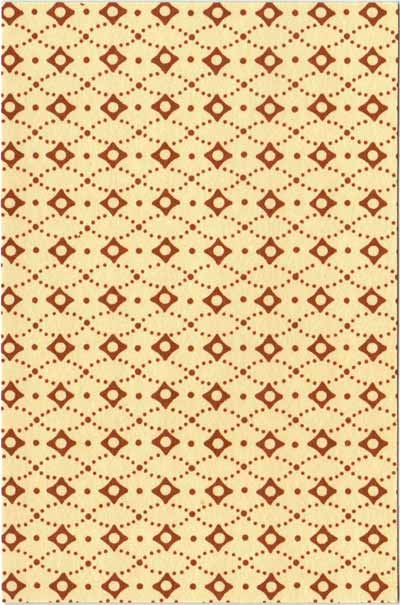 Löschenkohl also produced a second copper engraved deck of Botanical Playing Cards►
Member since January 30, 2009
View Articles
Rex's main interest was in card games, because, he said, they were cheap and easy to get hold of in his early days of collecting. He is well known for his extensive knowledge of Pepys games and his book is on the bookshelves of many.
His other interest was non-standard playing cards. He also had collections of sheet music, music CDs, models of London buses, London Transport timetables and maps and other objects that intrigued him.
Rex had a chequered career at school. He was expelled twice, on one occasion for smoking! Despite this he trained as a radio engineer and worked for the BBC in the World Service.
Later he moved into sales and worked for a firm that made all kinds of packaging, a job he enjoyed until his retirement. He became an expert on boxes and would always investigate those that held his cards. He could always recognize a box made for Pepys, which were the same as those of Alf Cooke's Universal Playing Card Company, who printed the card games. This interest changed into an ability to make and mend boxes, which he did with great dexterity. He loved this kind of handicraft work.
His dexterity of hand and eye soon led to his making card games of his own design. He spent hours and hours carefully cutting them out and colouring them by hand.