Published August 25, 2020
Updated December 17, 2021
One Penny Games 2
One Penny Card Games, 1900-1910, mostly anonymous 'Snap' games and made in Germany.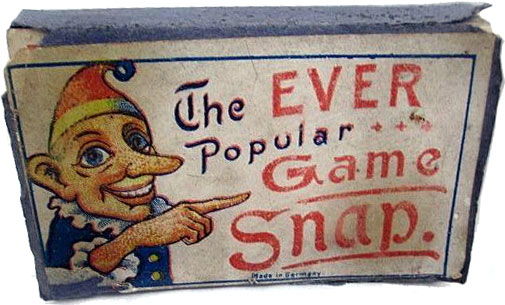 More one penny card games, 1900-1910. Most are anonymous and probably made in Germany, imported into the UK when our manufacturers were concentrating on quality games for wealthy people. This left a gap in the market for ordinary folk who could only afford these cheapo games which sold for pennies...
Go back to page 1►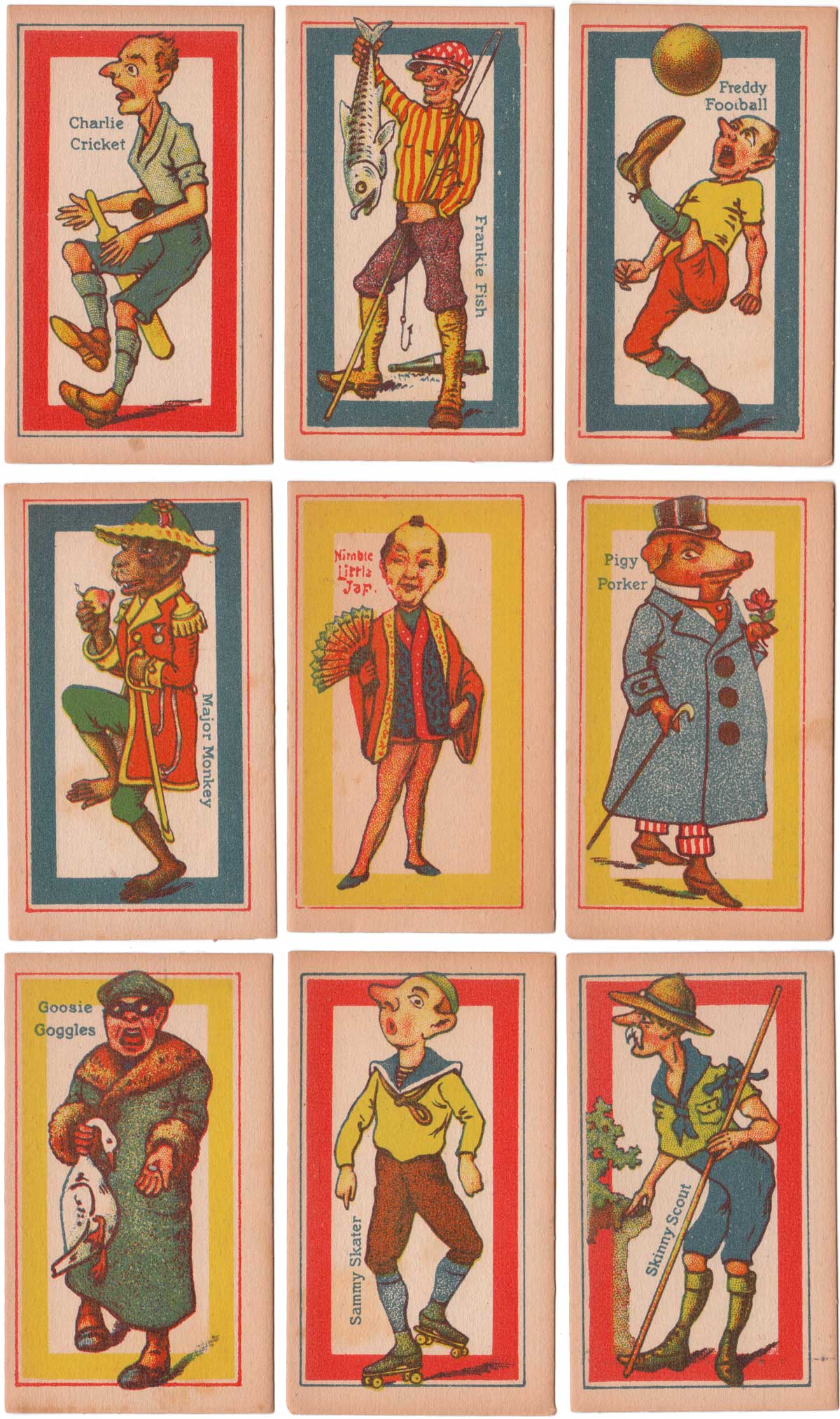 ---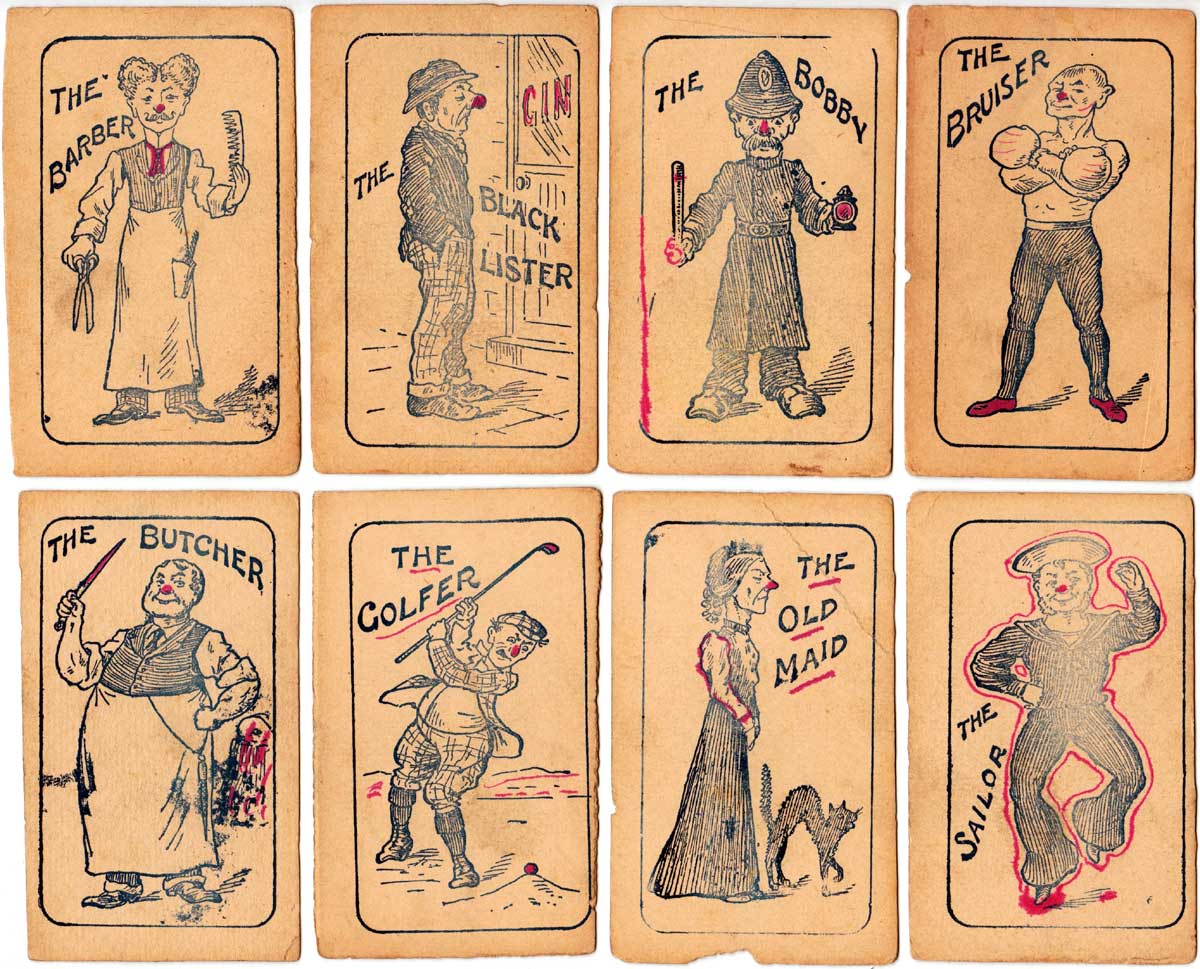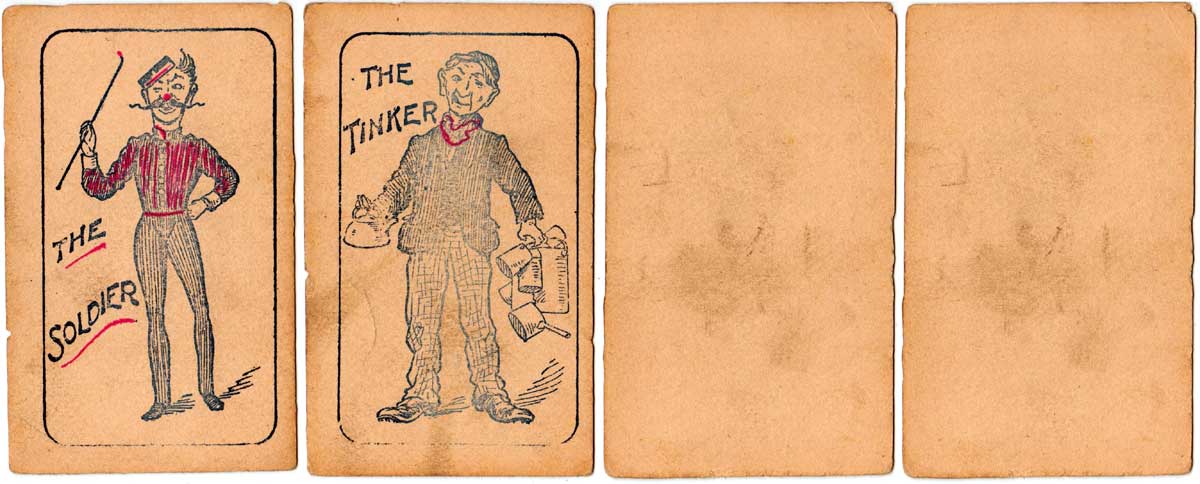 ---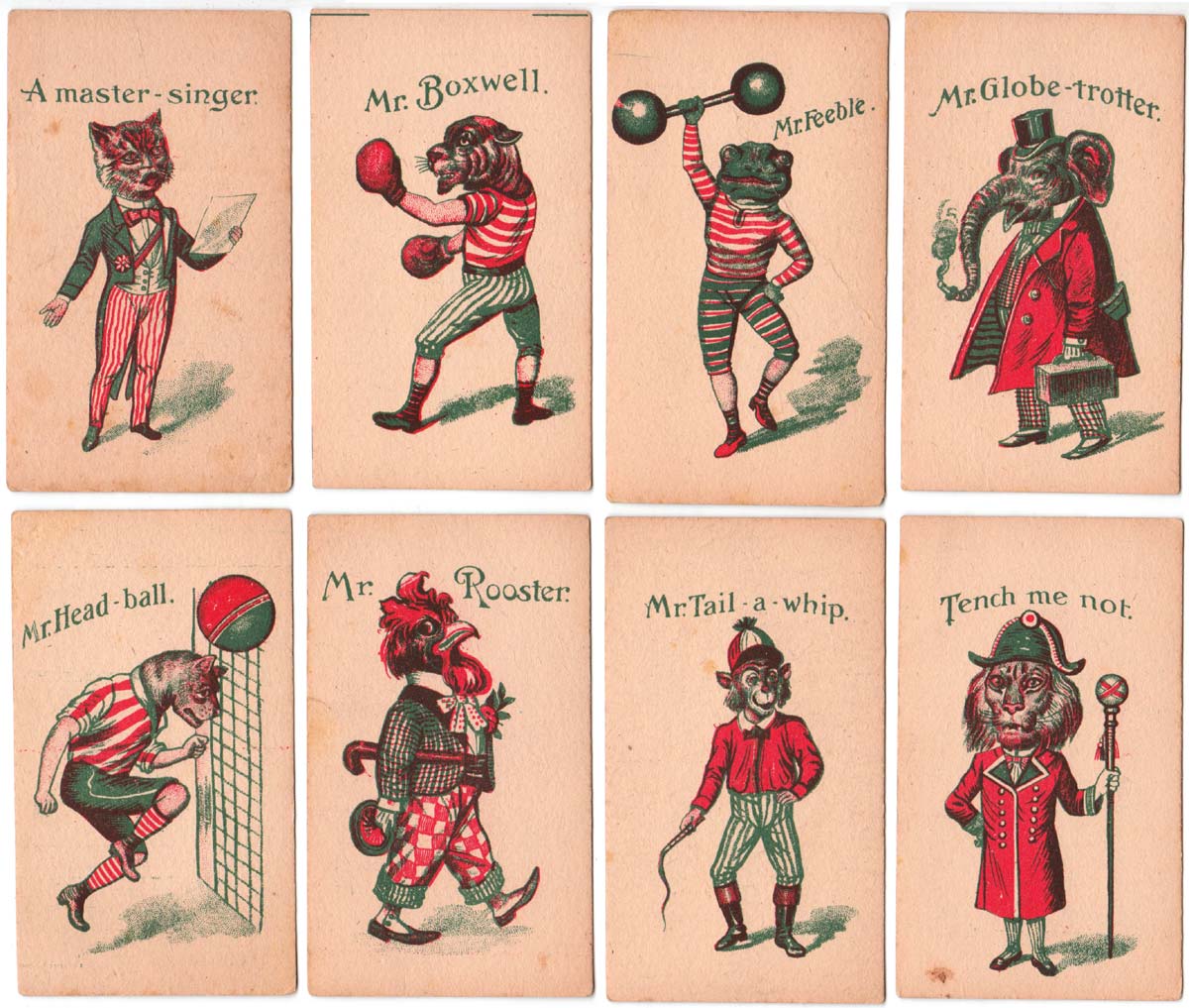 ---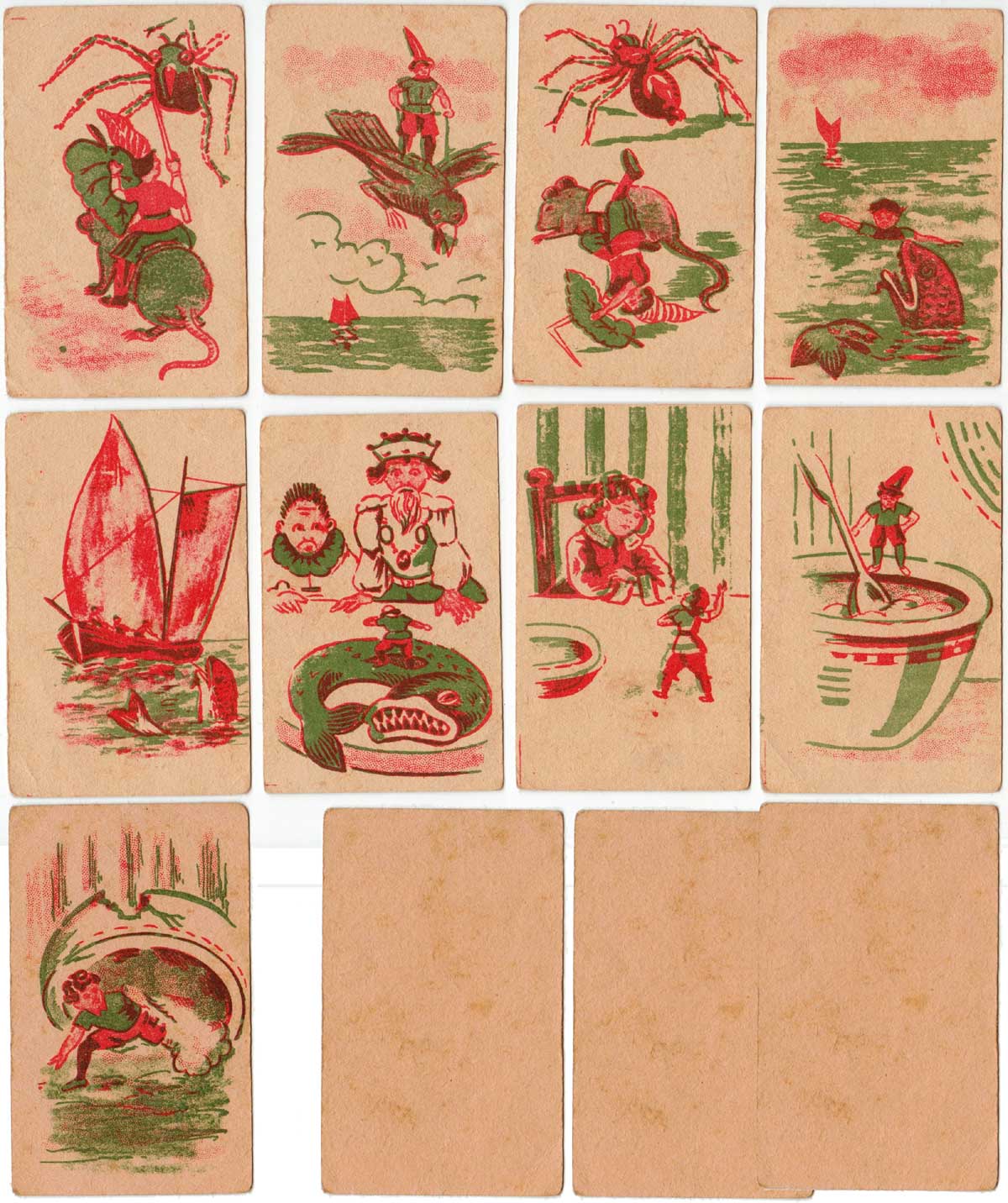 ---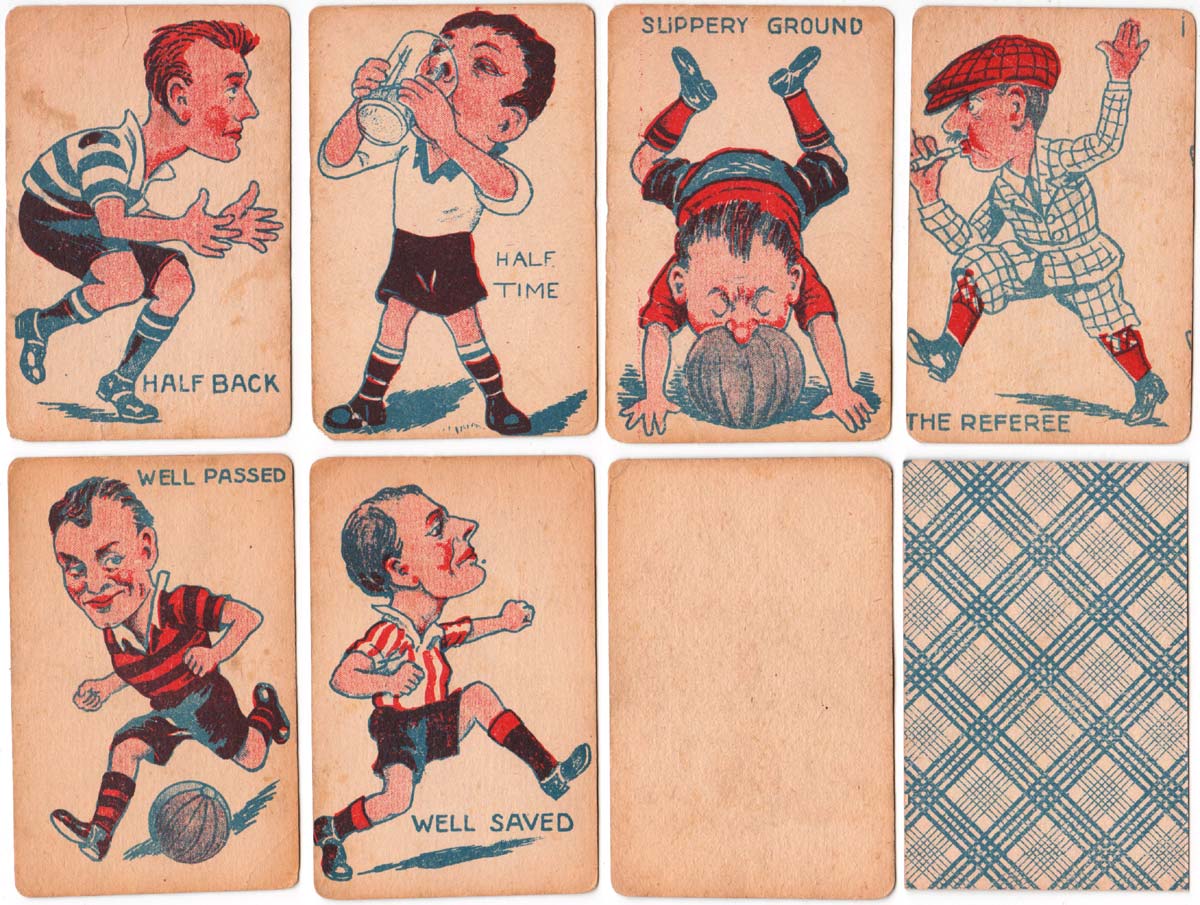 ---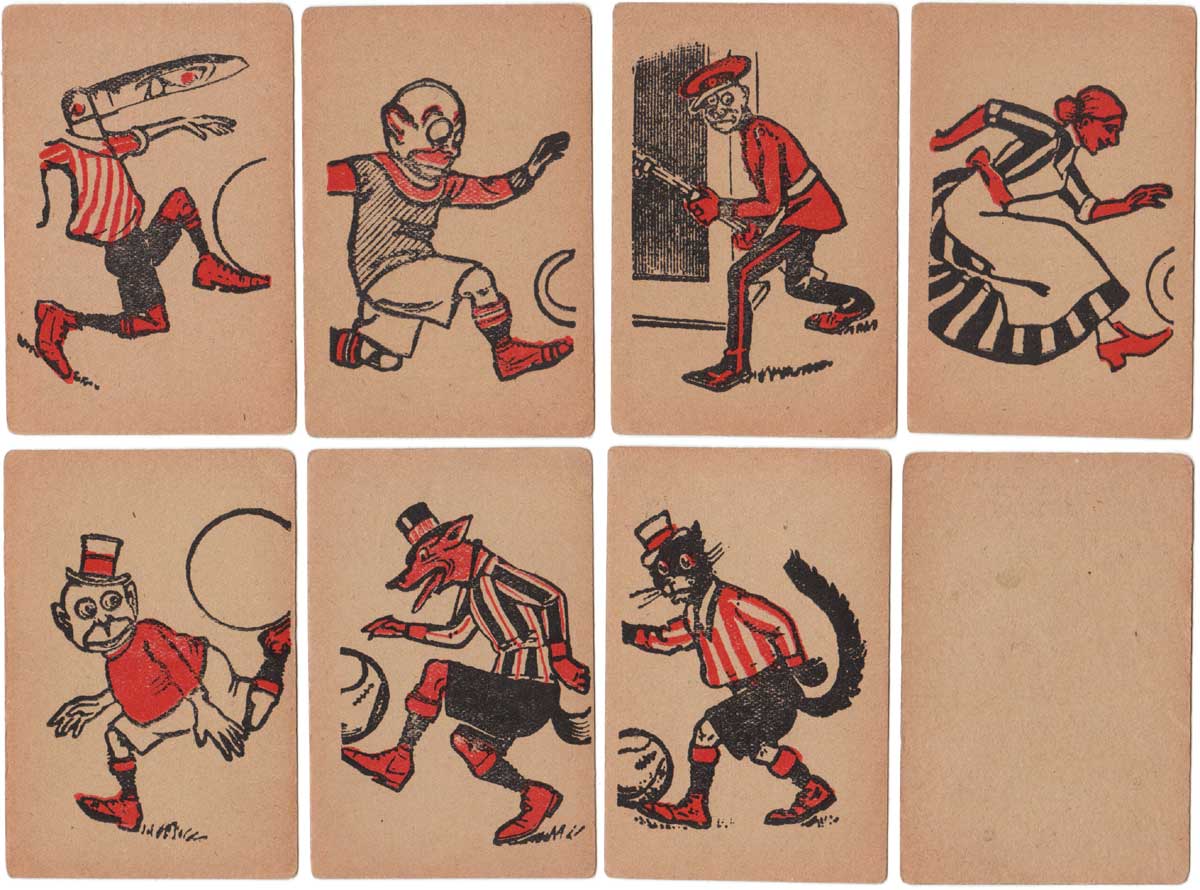 ---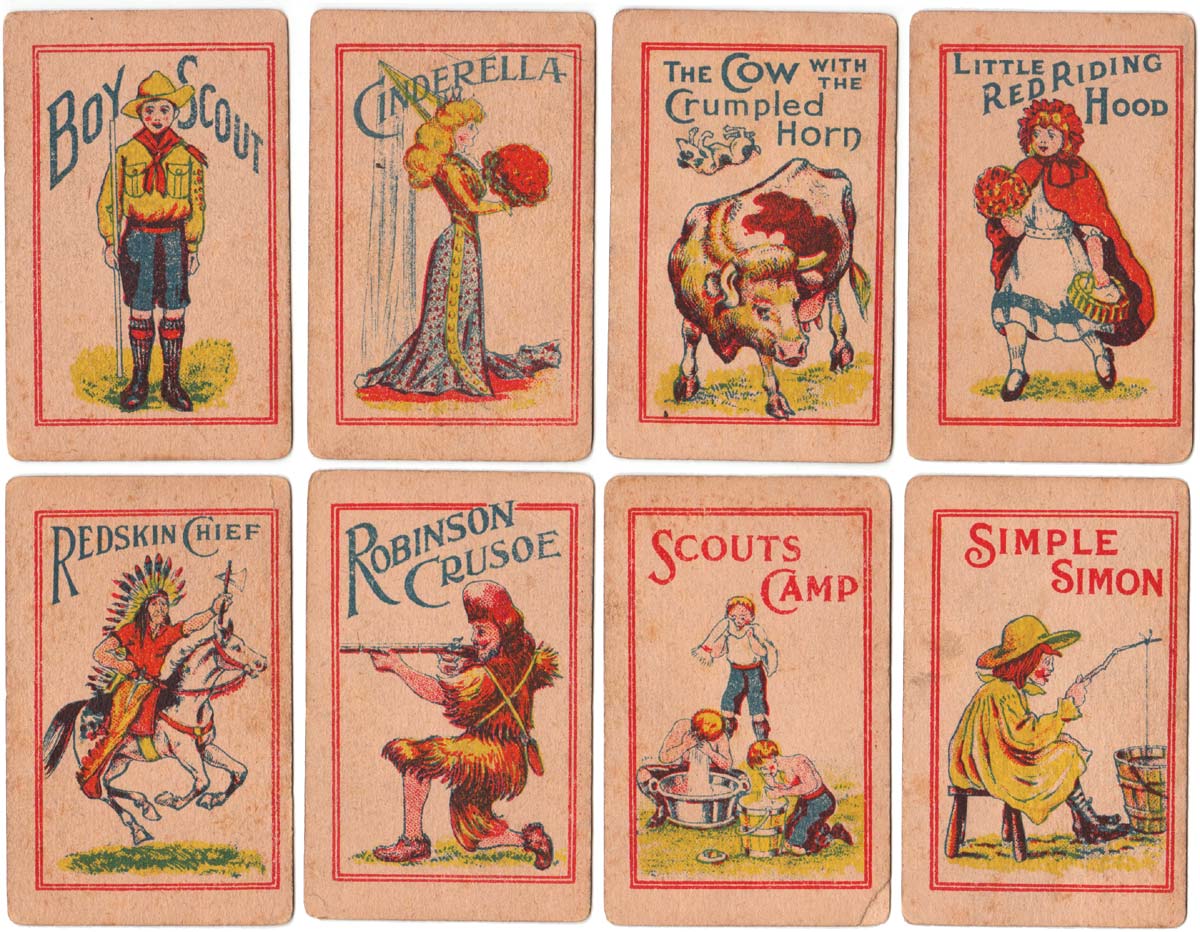 ---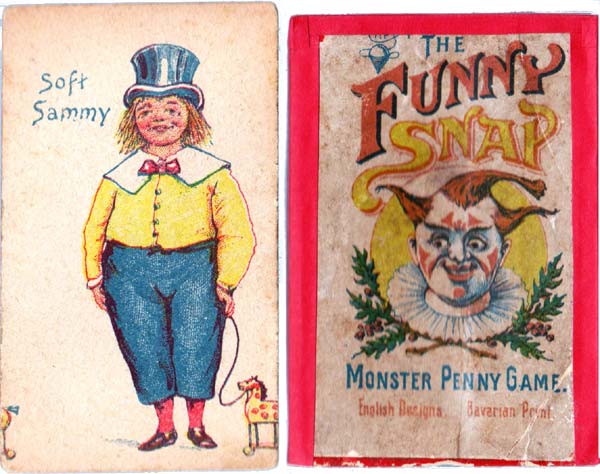 The Funny Snap, Monster Penny game, designed in England, printed in Bavaria.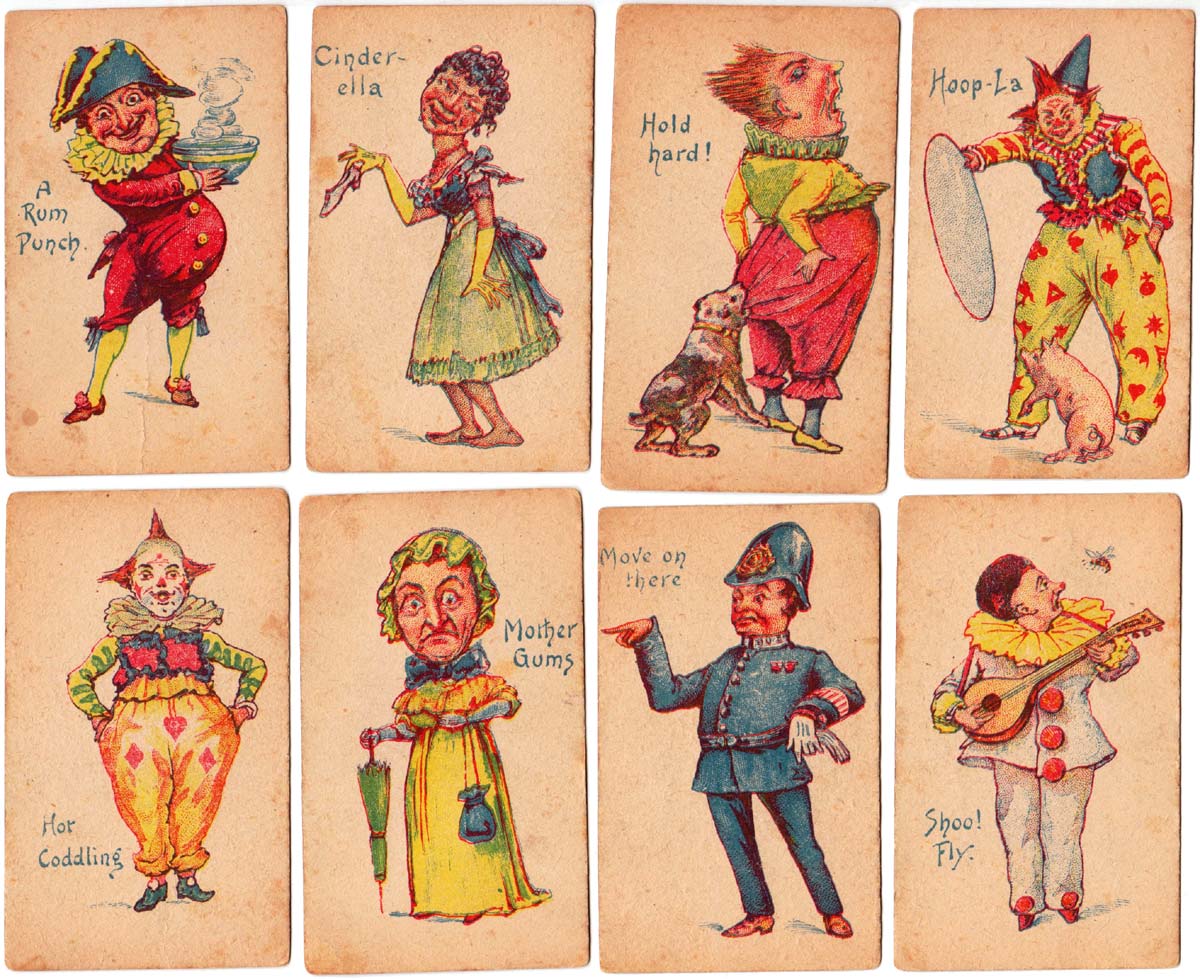 ---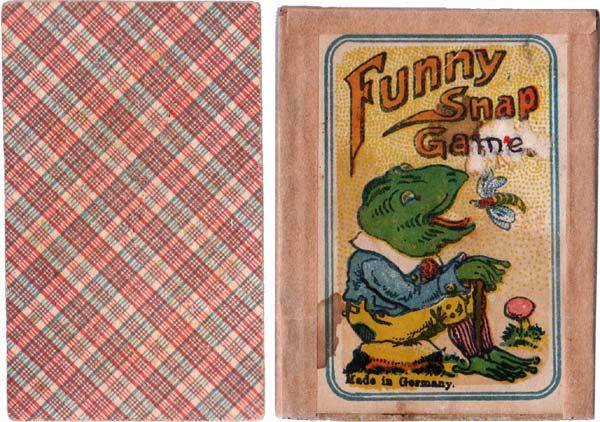 Funny Snap Game with nursery rhyme pictures, made in Germany.

---
Anonymous Snap game.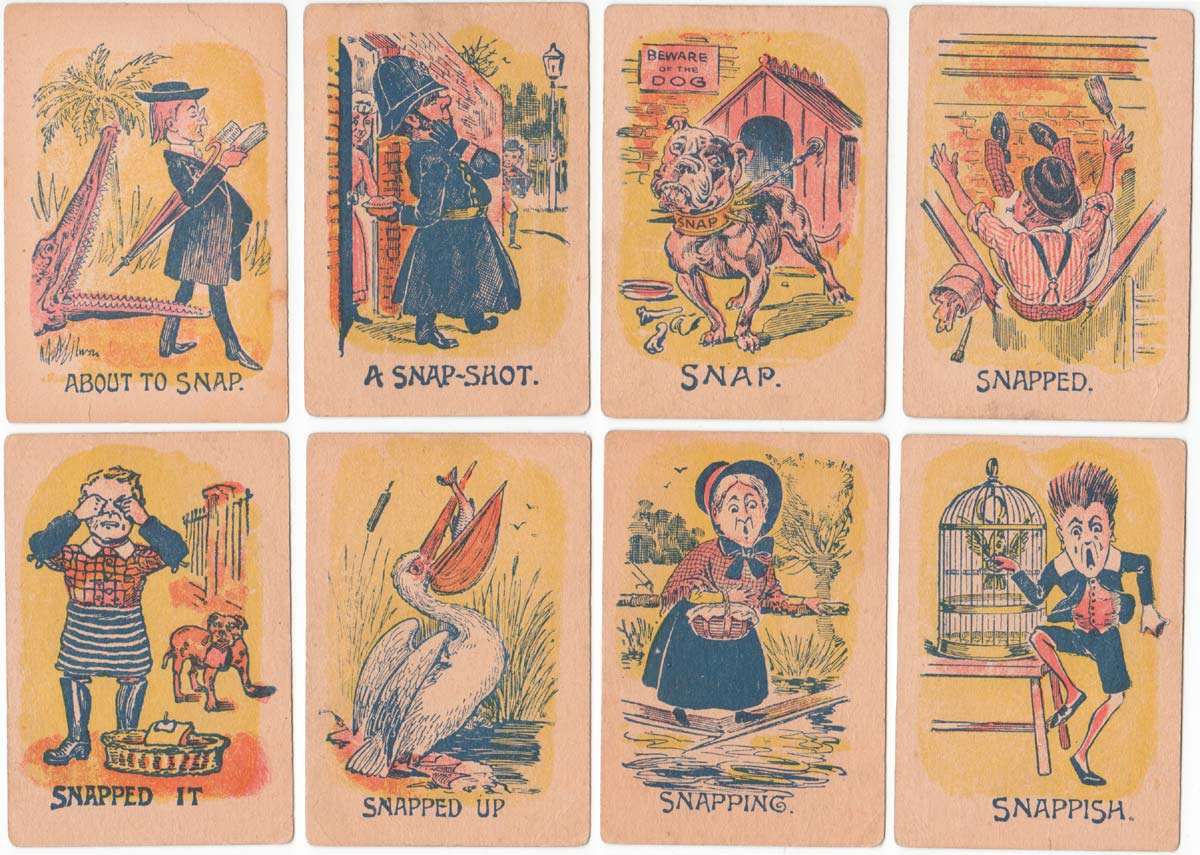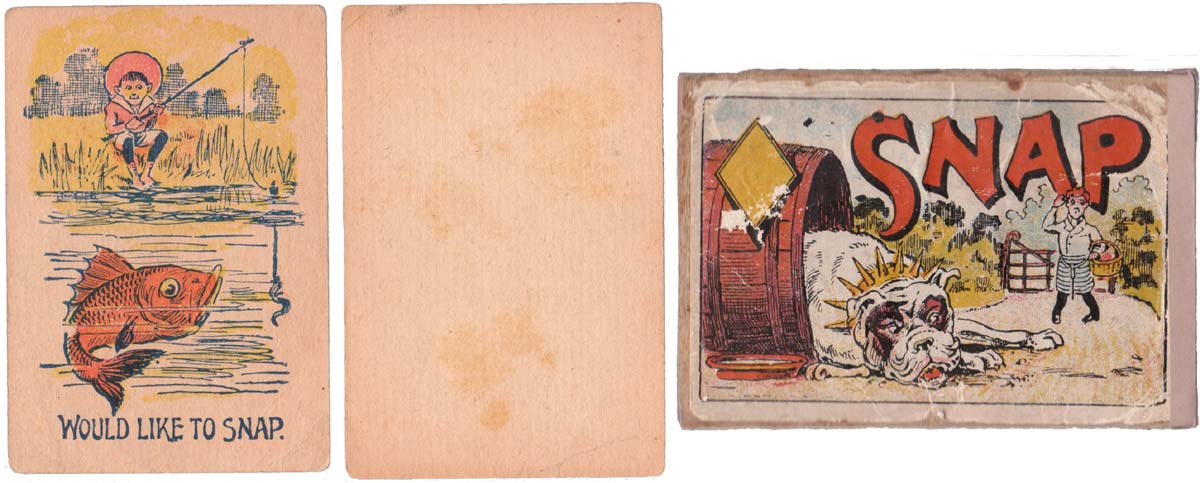 Endnote
As far as their marketing is concerned I can only guess. I don't believe they were ever included with any other purchases (like Cigarette or Tea cards). I think they all probably were at first in a box or paper sleeve neither of which lasted very long being so cheap and of poor quality. The fact that so many have missing cards does suggest they were played with but may also have been easy to get damaged and discarded. We will probably never know the answers – all the people who played with them are now dead. Books about domestic life in those days were only written by educated middle class people who only ever new the much more expensive games they and their children played with. A large number of poorer people couldn't read or write let alone report on their lives for posterity in literature.
Member since January 30, 2009
View Articles
Rex's main interest was in card games, because, he said, they were cheap and easy to get hold of in his early days of collecting. He is well known for his extensive knowledge of Pepys games and his book is on the bookshelves of many.
His other interest was non-standard playing cards. He also had collections of sheet music, music CDs, models of London buses, London Transport timetables and maps and other objects that intrigued him.
Rex had a chequered career at school. He was expelled twice, on one occasion for smoking! Despite this he trained as a radio engineer and worked for the BBC in the World Service.
Later he moved into sales and worked for a firm that made all kinds of packaging, a job he enjoyed until his retirement. He became an expert on boxes and would always investigate those that held his cards. He could always recognize a box made for Pepys, which were the same as those of Alf Cooke's Universal Playing Card Company, who printed the card games. This interest changed into an ability to make and mend boxes, which he did with great dexterity. He loved this kind of handicraft work.
His dexterity of hand and eye soon led to his making card games of his own design. He spent hours and hours carefully cutting them out and colouring them by hand.