Published May 05, 2014
Updated May 18, 2022
Jeu des Fleurs
Dondorf no.332: 'Jeu des Fleurs' French edition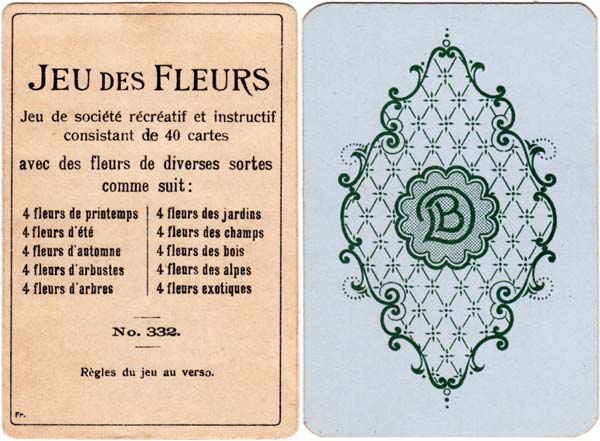 Dondorf: 'Jeu des Fleurs',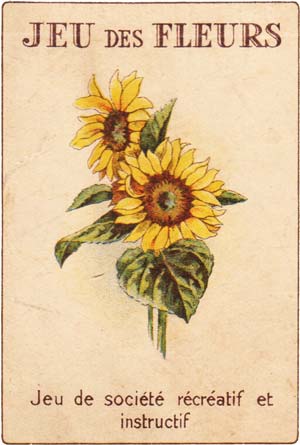 Dondorf's popular "Flora Quartett no.332" Flowers Quartet game was translated into other languages and this is the French language edition. A total of 40 different flowers are printed in magnificent chromolithography, grouped into 10 sets. The educational potential of the game was not overlooked and the extra card (right) lists these sets as Spring, Summer, Autumn, Shrubs, Fields, etc. The back design shows the 'BD' monogram. After the demise of B. Dondorf's games department in 1929, this and other games from Dondorf's catalogue continued to be published by J. W. Spear►
Dondorf Card Games
Dondorf began producing card games (rather than playing cards) in around 1870 with a then fashionable "Question and Answer" game which was obviously aimed at children because all the illustrations were of children. Around the same time there were children's quartet games with sets such as Ass, Moon, Sheep etc and a musical game. By 1900 the "Struwwelpeter" game and "Wappen Quartet" were on the market. A "Black Peter" game appeared by 1905 but not so much with pairs of characters but pairs such as Trees, House and Cyclists. It seems that all the games cards were catalogued with a number beginning with a "3" and many are numbered between 314 and 352. This would suggest that at least 37 games were published up to the time when Dondorf were taken over. At this point Spears purchased the rights to the card games and continued to publish the educational ones featuring flowers and animals etc.
---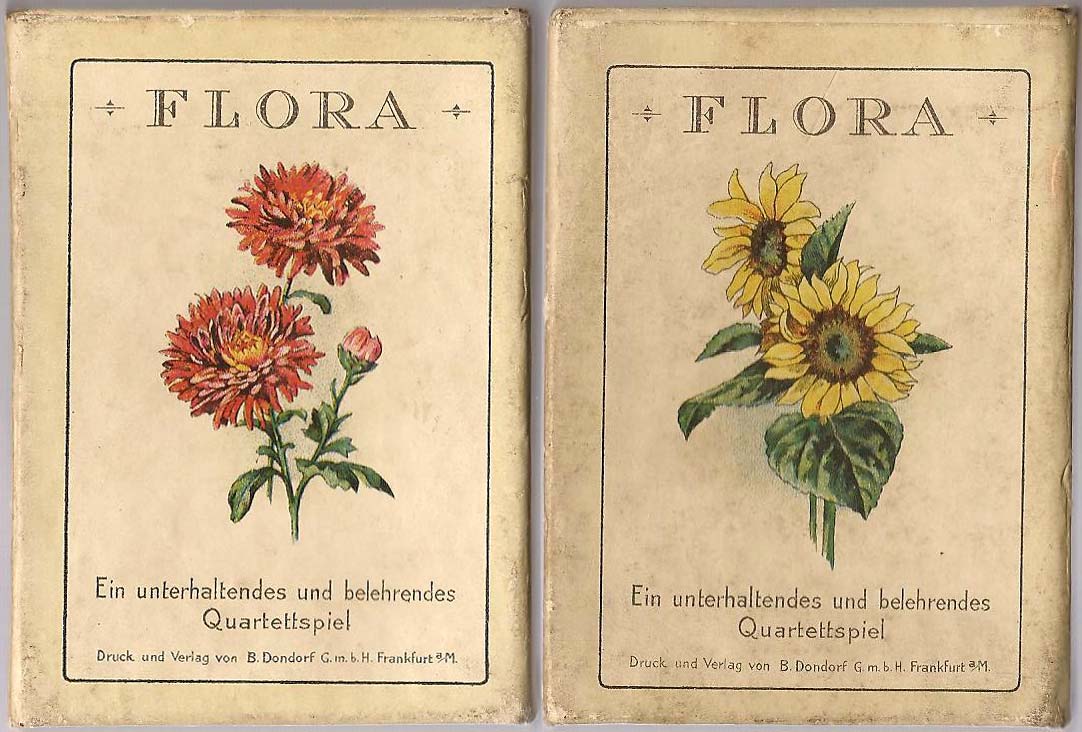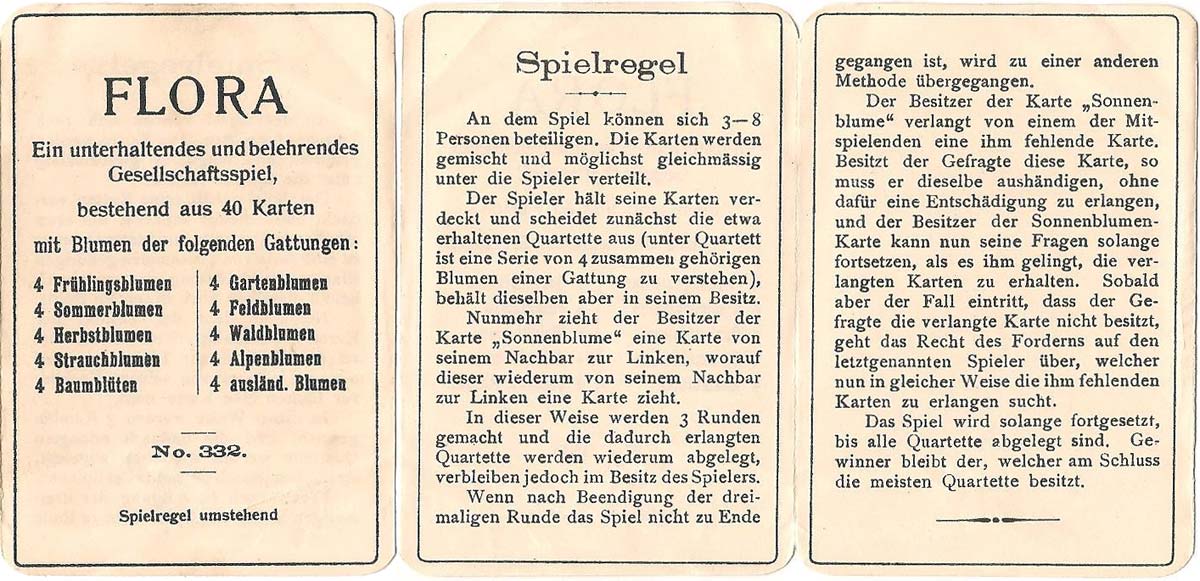 See the English version published by C.W. Faulkner in 1903: Flora►
Member since February 01, 1996
View Articles
Curator and editor of the World of Playing Cards since 1996. He is a former committee member of the IPCS and was graphics editor of The Playing-Card journal for many years. He has lived at various times in Chile, England and Wales and is currently living in Extremadura, Spain. Simon's first limited edition pack of playing cards was a replica of a seventeenth century traditional English pack, which he produced from woodblocks and stencils.