Published September 29, 2011
•
Updated June 12, 2023
Piacentine Pattern
Piacentine Pattern, several double-ended versions.
The Italian 'Piacentine' pattern has Italo-Spanish suit symbols and slightly narrow, elongated cards. It was made in single-ended format until around the mid-20th century after which time double-ended versions are more usual. When this happens some features of the old cards are lost. The Ace of Coins used to bear the tax stamp, and shows a single-headed, crowned eagle (as opposed to the Neapolitan double-headed eagle). Cards of Spanish design occur in those parts of Italy formerly under Spanish influence (Neapolitan, Piacentine, Romagnole, Sardinian and Sicilian patterns) although the 'pintas' or line-breaks in the outer frames have been lost. Early examples of the Piacentine pattern also have features related to French Aluette cards.
---
Modiano, Trieste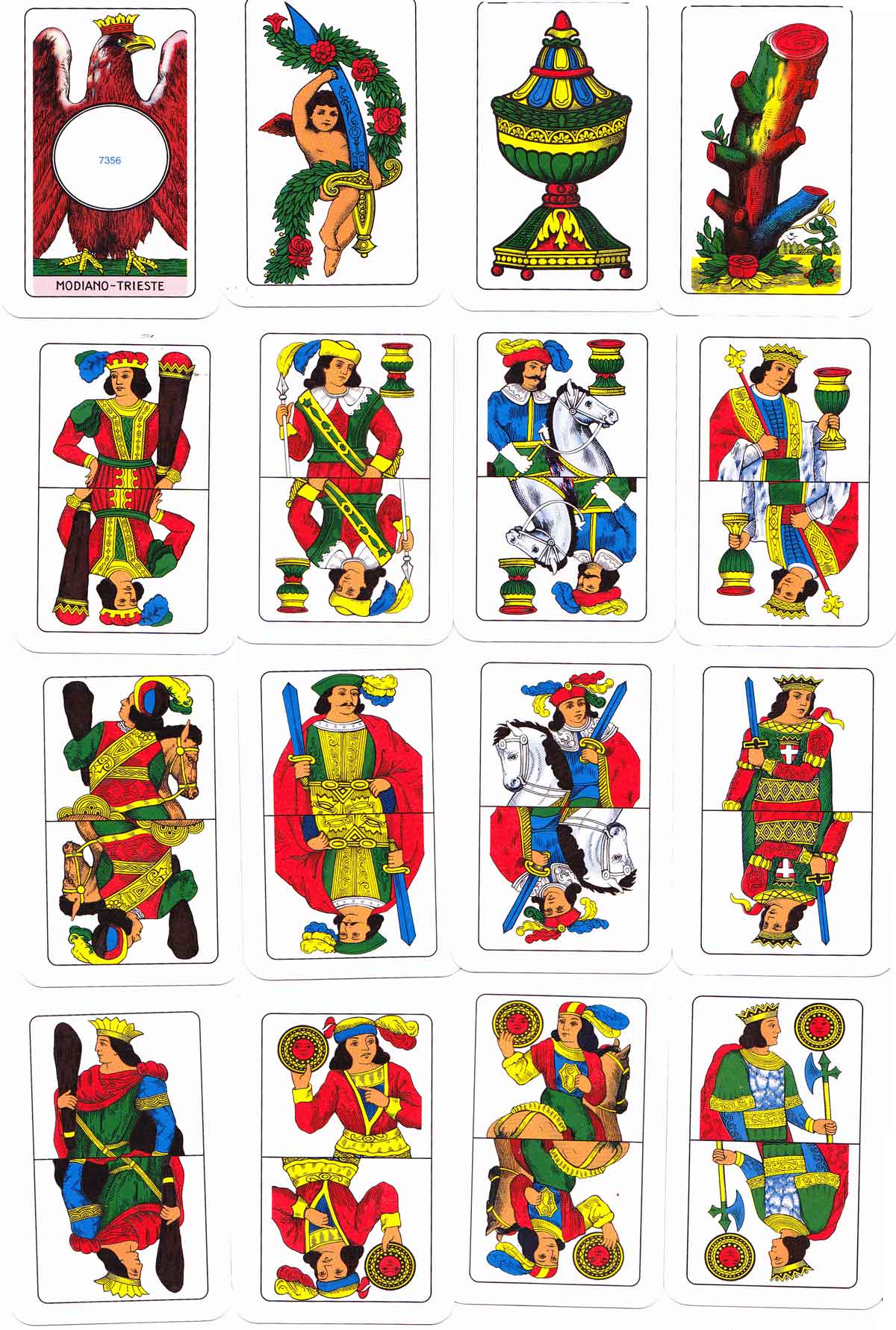 ---
Armanino (Piatnik) c.1977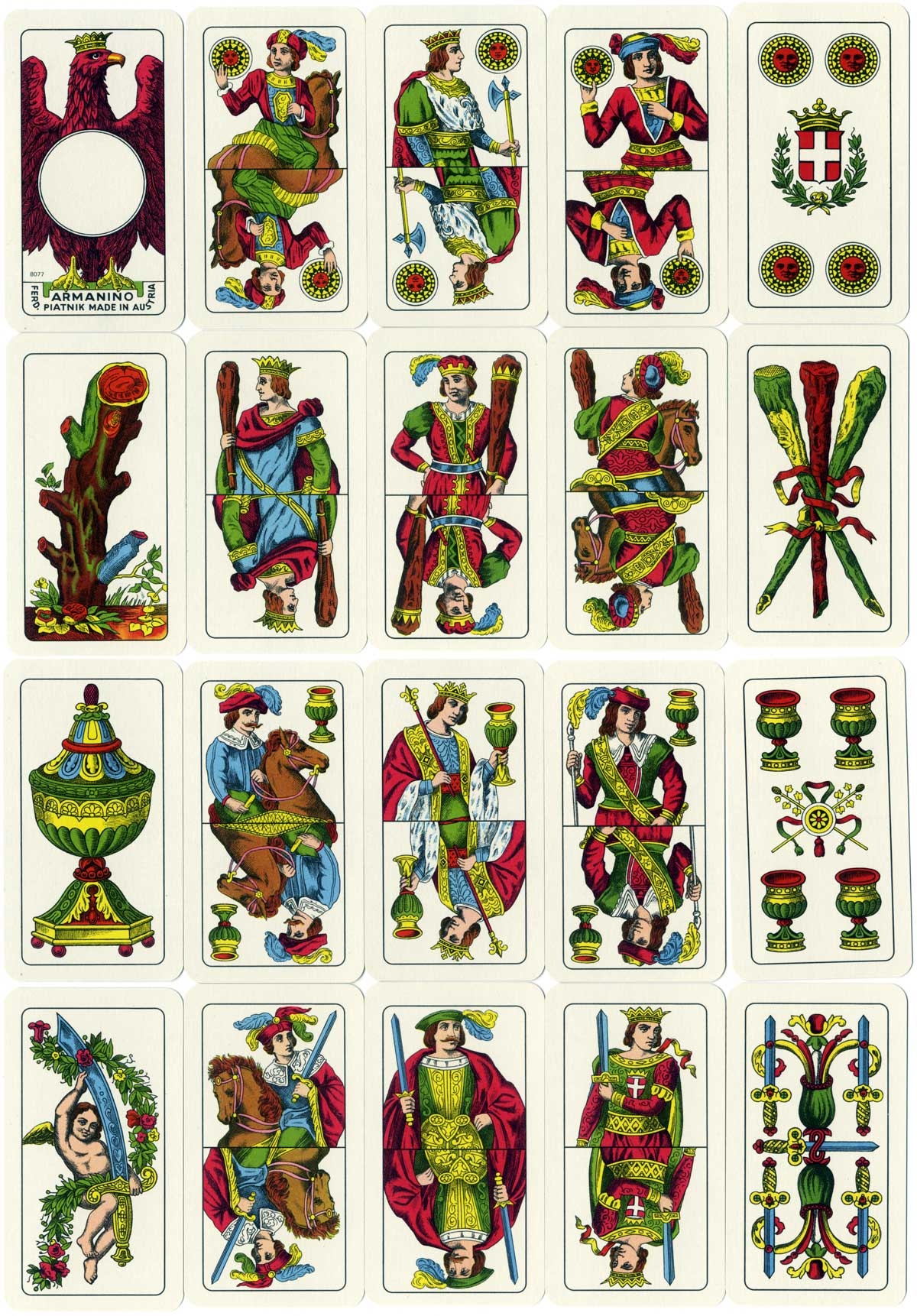 ---
Standard designs printed by Piatnik for Tobako, Milan, Italy, 1980.
Looking at the tuck box for this pack one has no idea who made the cards inside. However, the 4 of Coins leaves us in no doubt – Piatnik of Austria. Their characteristic date mark helpfully appears at the base of the Ace of Coins. This version of the Piacentine pattern by Piatnik is quite different from the one they made for Armanino (above). The courts are double-ended. See the box►
NOTE: presumably TOBAKO was a chain of tobacconists in Milan but I can find no information about them.
Member since February 01, 1996
Founder and editor of the World of Playing Cards since 1996. He is a former committee member of the IPCS and was graphics editor of The Playing-Card journal for many years. He has lived at various times in Chile, England and Wales and is currently living in Extremadura, Spain. Simon's first limited edition pack of playing cards was a replica of a seventeenth century traditional English pack, which he produced from woodblocks and stencils.