Published July 03, 1996
•
Updated June 07, 2022
Japanese Playing Cards
Japanese playing cards include: 'Awase' or 'matching pairs' cards and Portuguese or Spanish-derived 'Dragon' type cards.
Some records indicate that Chinese and Korean cultural influences reached Japan as early as the 7th century AD and the origins of certain Japanese games can be traced to these influences. One such game was a matching game and the Japanese adaptation made use of hand painted pictures of natural objects on seashells.

The use of suit signs first came to Japan from Europe when Portuguese explorers reached Japan in 1542 or 1543 bringing their playing cards with them. These were soon followed by Spanish traders. Their cards were banned in a prohibition of 1648; however, they re-appeared in disguised forms and evolved into several variant types. Local versions of Portuguese cards with dragons on the Aces either depicted court figures in contemporary western costume or were the product of interpretations in local idiom. The small size of many Japanese cards is sometimes reckoned as due to European sailors trimming their cards to keep the edges sharp for play.
In general terms, Japanese playing cards are of two types: 'Awase' or 'matching pairs' cards and Portuguese or Spanish-derived 'Dragon' type cards. These have dragons on the aces and are believed to have originated in Spain, Italy or Portugal. There are several varieties of the latter type, including Mekuri or Tensho cards, Unsun Karuta, Akahachi, Kabufuda, Komaru and Mefuda. more here►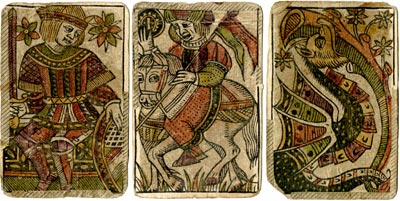 The very first playing cards that came to Japan in the latter half of the 16th century were known as Namban Carta: Resurrected after 450 Years►
"Belgium in the 16th century was a territory of the Spanish royal family, with a booming handicraft industry exporting products to Spain and Portugal. At that time, it was also a global centre of advanced woodblock printing, producing sophisticated products not found in Spain or Portugal. It is thus not surprising that the design of Belgian cards reflected the preferences of clients in Portugal, and that products marketed in Portugal travelled with traders all the way to Asia, specifically to the commercial hub of Batavia on the island of Java. [...] Nevertheless, it was highly likely that dragon cards made in Belgium had been brought into Japan and subsequently called Namban Carta" - Takashi Ebashi, Director of the Japan Karuta Cultural Center.
---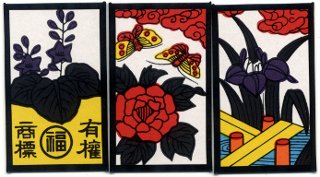 Japanese Flower Cards or Hana Fuda are a third type, or intermediary between the first two types:
"The playing-cards of Japan, the well-known hana-gamta or 'flower cards,' have a similar ancestry to those of China. One card in each of the twelve suits, which are named after flowers corresponding with the twelve months, retains a device called a 'tanzaku', with its appropriate number in the series of months..."
Hanafunda cards are somewhat more rigid than western cards in that they are made of a stiff cardboard that has been lacquered.
---
The Rise of Nintendo
In 1889, Fusajirô Yamauchi began manufacturing "Hanafuda" or "flower cards" under the brand name Nintendo Koppai. Cards were hand crafted using the bark from mulberry and mitsu-mata trees. Around 1902 the firm began producing Western style playing cards. Throughout the decades that followed, the Nintendo firm branched out into production of different kinds of toys, gaming, and entertainment products, culminating in increasingly complex electronic video games.
In 1951 the playing card distribution company became known as Nintendo Playing Cards Co. Ltd. (or Nintendo Karuta Co. Ltd in Japan). Nintendo still manufactures a small number of Hanafuda and Western style playing cards as well as the Pokemon trading card and collectible card game.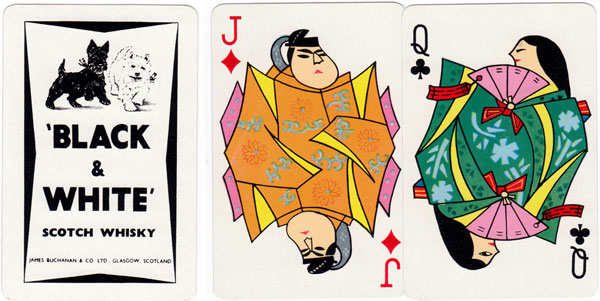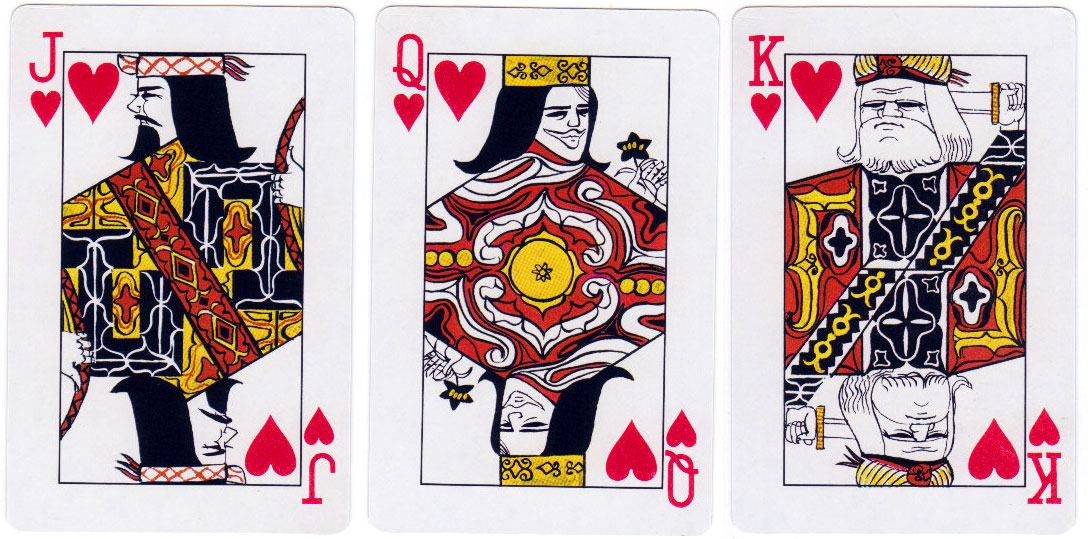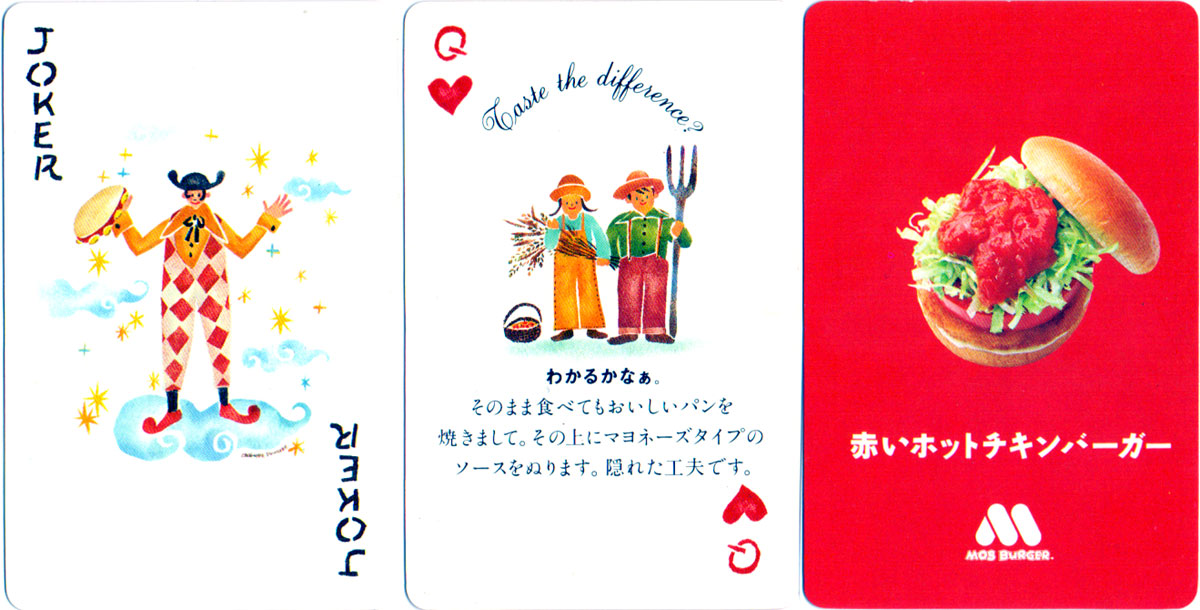 Member since February 01, 1996
View Articles
Curator and editor of the World of Playing Cards since 1996. He is a former committee member of the IPCS and was graphics editor of The Playing-Card journal for many years. He has lived at various times in Chile, England and Wales and is currently living in Extremadura, Spain. Simon's first limited edition pack of playing cards was a replica of a seventeenth century traditional English pack, which he produced from woodblocks and stencils.