Published March 23, 2021
Updated June 09, 2022
Toledo, 1584
Archaic Spanish-suited deck with 48 cards made in Toledo in 1584.
Spanish-suited deck with 48 cards made in Toledo in 1584, found in an old book-binding and now preserved in the Biblioteca Nacional de España [here]. They may have been rejects from a card-maker's workshop.
This is an archaic, late medieval type, which pre-dates the Spanish National pattern, and has several typical features. Three baton numeral cards have naked children incorported in the design, often seen in medieval cards. The king of coins wields a battle axe over his shoulder. He suirvives in later cards from Provence and also as the King of Hearts in English packs ('Suicide King'). There are several inscriptions, for example the 5 of swords has the inscription "EN TO 1584"; the 2 of swords has the inscription "15 EN TO 84". Others can be found. The ace of coins has a coat of arms with double-headed eagle. The 2 of coins is dated 1584 and displays the coats-of-arms of Castilla y León (above) and Aragón (below). The two of cups bears a rampant lion; the fours of cups and coins show tri-symmetric motifs which are probably the maker's guild identity devices.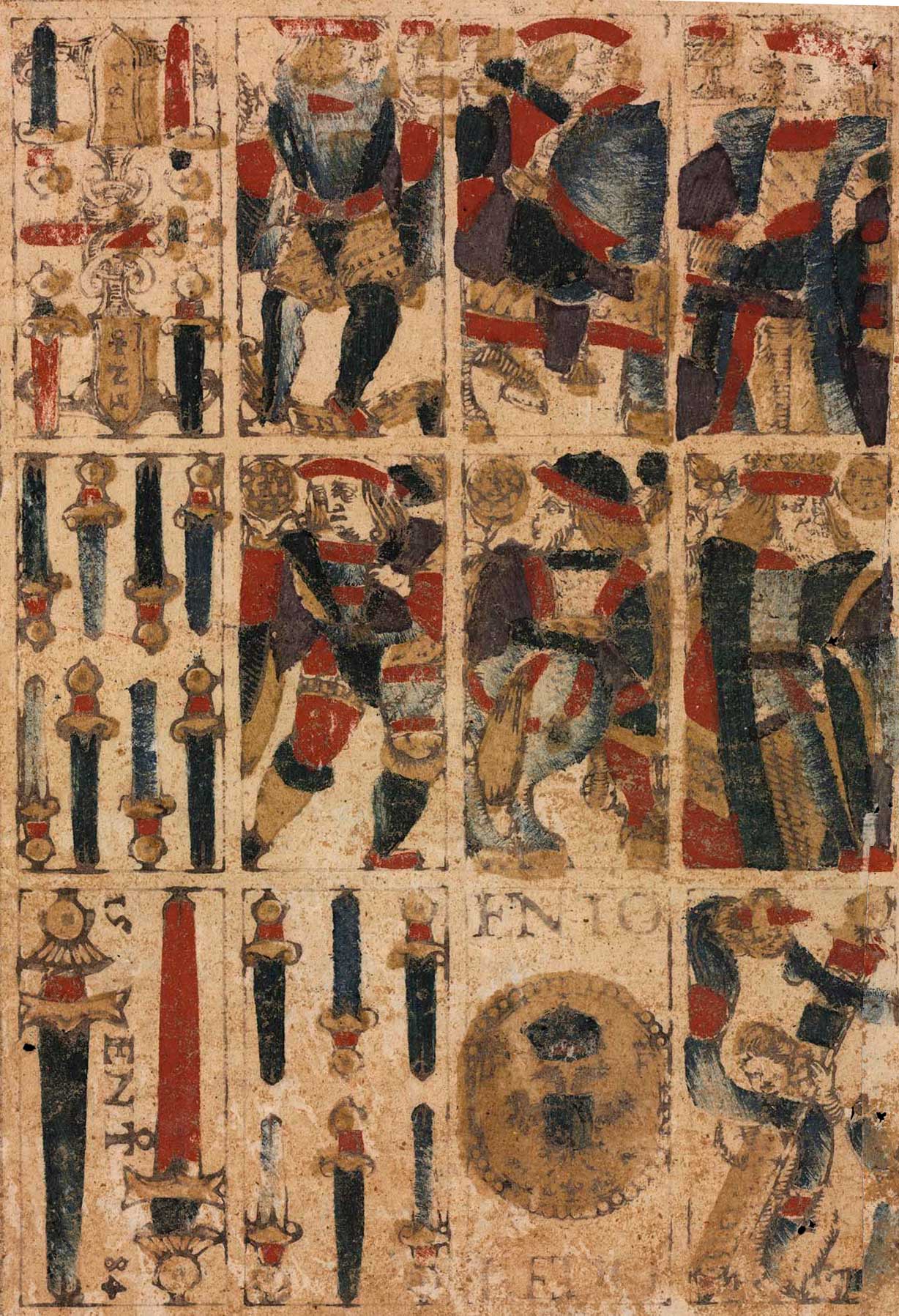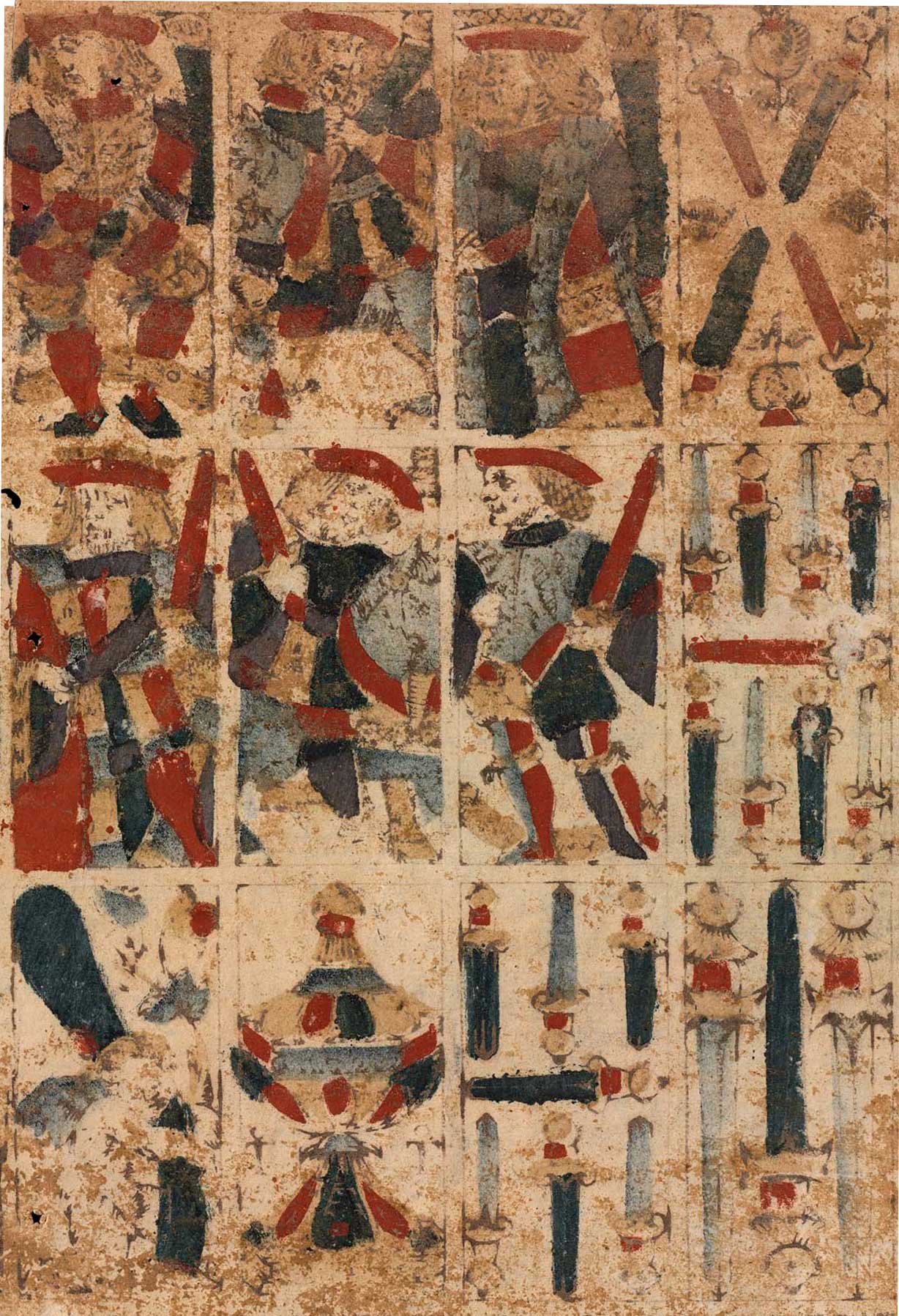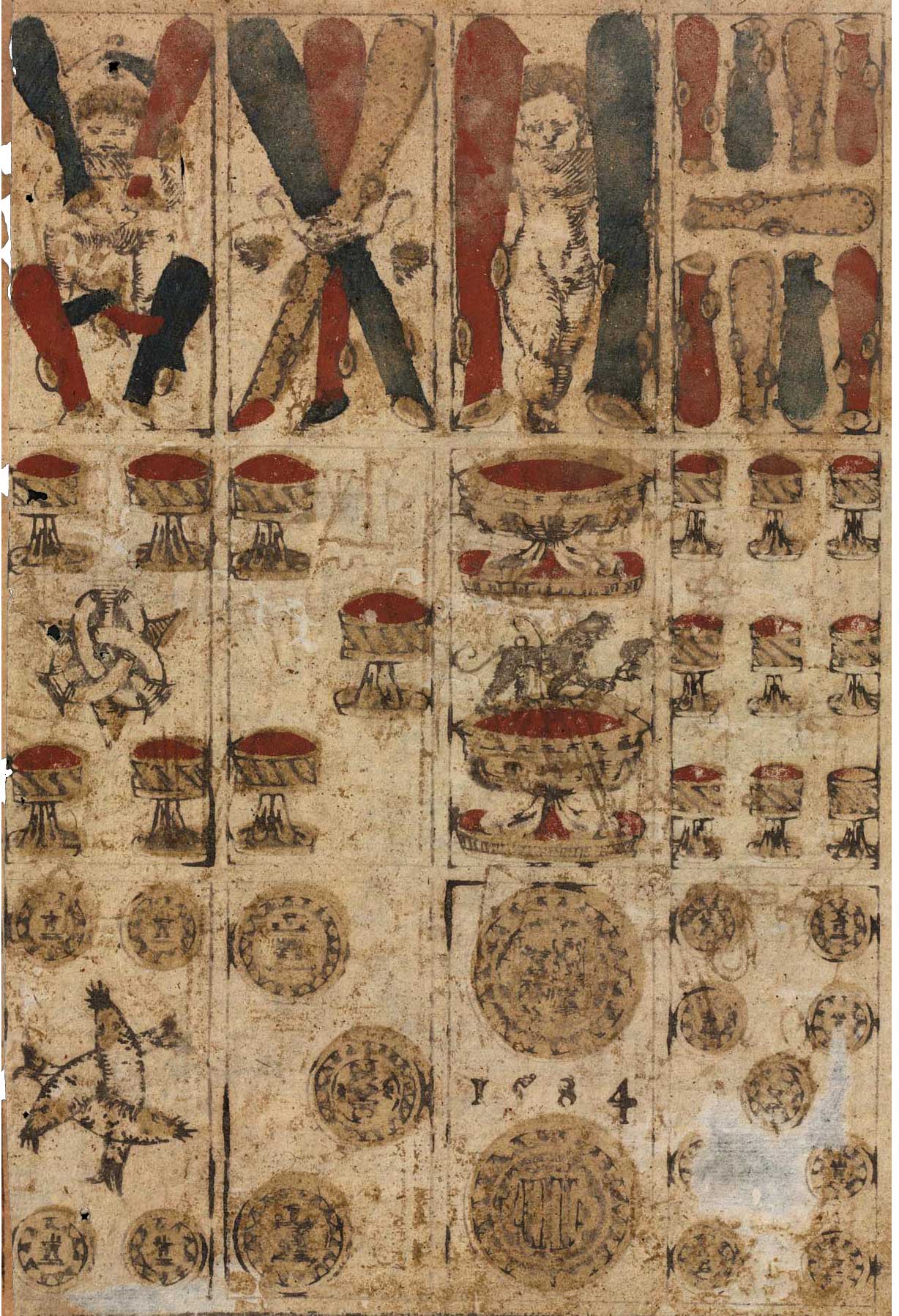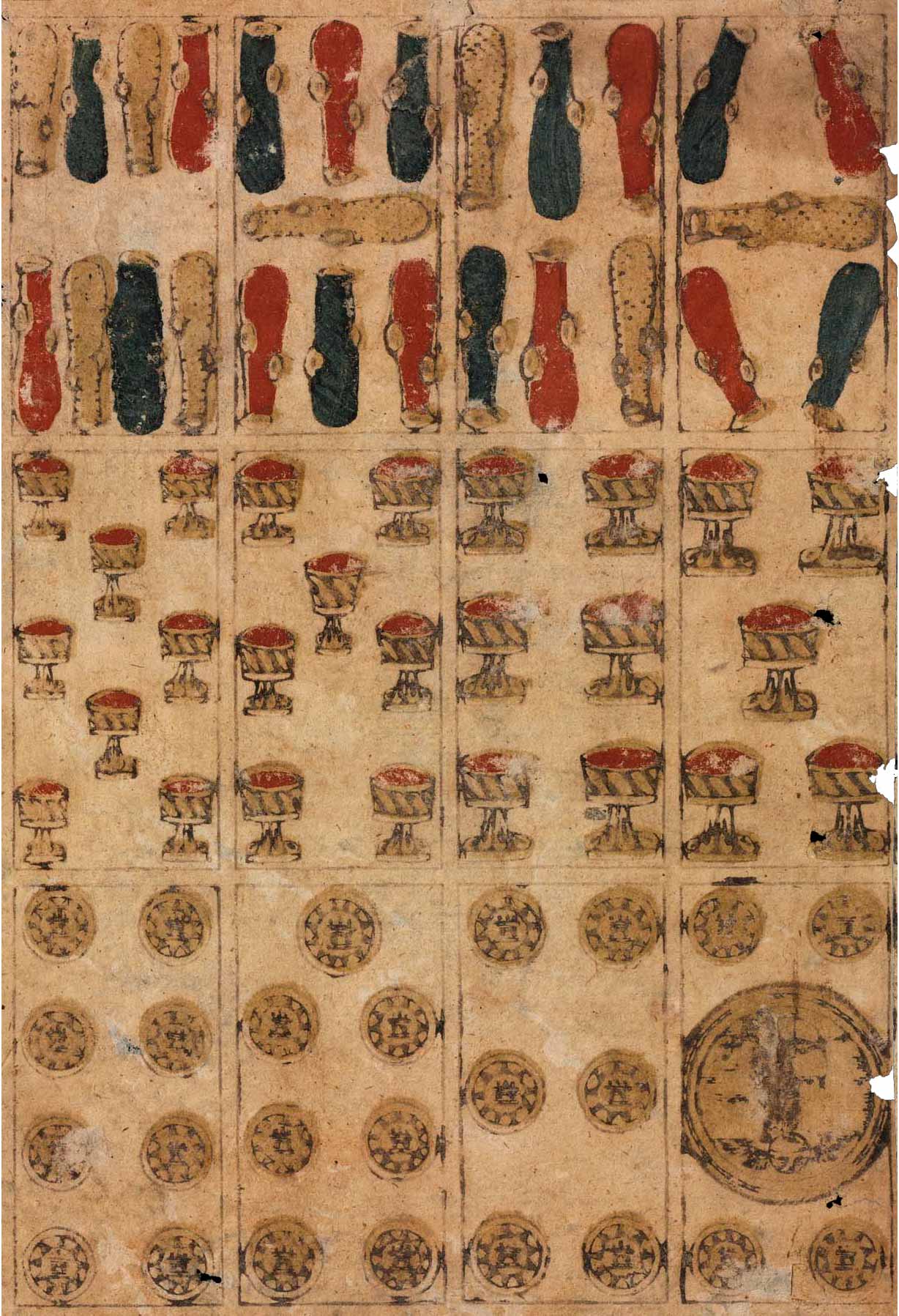 ---
References
Member since February 01, 1996
View Articles
Curator and editor of the World of Playing Cards since 1996. He is a former committee member of the IPCS and was graphics editor of The Playing-Card journal for many years. He has lived at various times in Chile, England and Wales and is currently living in Extremadura, Spain. Simon's first limited edition pack of playing cards was a replica of a seventeenth century traditional English pack, which he produced from woodblocks and stencils.