Published July 19, 2012
Updated March 08, 2022
Karl Gerich No.29
"Victoria Playing Cards" designed by Georgina Harvey and produced by Karl Gerich, Bath (UK), 1988. Printed from copperplate etching; hand-coloured.
Karl Gerich No.29: "Victoria Playing Cards"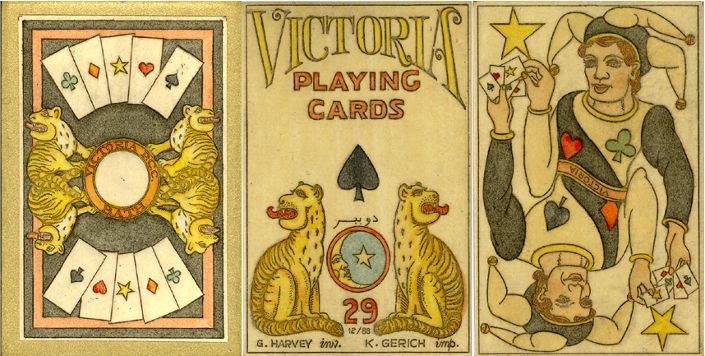 Georgina Harvey's first design, the double-ended courts show men and women working at various tasks, or just relaxing. Karl's "Dos Tigres" and moon/star motifs appear on the title card. The pack has no indices on the court cards, however the pip on the Kings is crowned. The suits are black for spades, red for hearts, green for clubs and orange for diamonds.
References: